The Varieties of Religious Experience: A Study in Human Nature
Sprache: Englisch.
Vorbestellbar
Taschenbuch
€ 15,49

*
inkl. MwSt.
Dieses
Taschenbuch
ist auch verfügbar als:
Produktdetails
Titel: The Varieties of Religious Experience: A Study in Human Nature
Autor/en: William James

ISBN: 1573929816
EAN: 9781573929813

Sprache: Englisch.

PROMETHEUS BKS
Oktober 2002 - kartoniert - 534 Seiten
James's masterful treatise on the psychology of individual religious experience was originally composed for the prestigious Gifford Lectures delivered at Edinburgh University in 1901-1902. Emphasizing subjective religious experience in its many guises, as opposed to the distinctions among specific creeds or theologies, this trenchant exploration of the religious imagination is still unsurpassed as an overview of the human belief in a transcendent reality, whether personalized as God or viewed impersonally as some higher spiritual reality. As such James's study is relevant to any religious context, whether Christian, Jewish, Muslim, Buddhist, "New Age," or any other.

Perhaps no other aspect of culture is so amorphous and difficult to grasp in its totality as religion. It is this very daunting aspect of the subject that makes James's achievement in these lectures so impressive. His gift for distilling the essential ingredients of the religious experience from the great mass of details is evident in every chapter. Taking the approach that extreme manifestations of the religious temperament give us more insight into the subject than the routine features of worship and ritual, he discusses many intriguing accounts of remarkable religious experiences, grouping these experiences into broad types: healthy-mindedness, the sick soul, the divided self and the process of its unification, conversion, saintliness, and mysticism. He also discusses the distinctions between religious experience and philosophy; psychological theories concerning the origin and nature of religious belief; religion's personal, individualistic approach to reality vs. science's impersonal abstract approach; and the overall value of religion to human well-being.

James concludes that religious experience is real insofar as it produces real effects on peoples' lives and characters, and therefore it can and should be the subject of serious scientific inquiry.

WILLIAM JAMES, son of the theologian Henry James (1811-1882) and brother of the famed novelist Henry James (1843-1916), was born in New York City on Jan­uary 11,1842. Under his father's guidance, William was educated by tutors and at private schools in the United States and in Europe. He was drawn to careers both in art and in medicine, first studying art in Paris and later in Providence, Rhode Island, under the direction of William Morris Hunt. But ultimately James chose medicine; after receiving his medical degree in 1872, he accepted a post in physiology at Harvard University the following year. In 1876 he began to teach in the relatively new field of psychology and in that same year James established the first psychological laboratory in America. Among his more illustrious students was the novelist Gertrude Stein.

In 1890, James published his two-volume work, The Principles of Psychology, which summarized nearly the entire range of nineteenth-century psychology. An immediate success because of its thoroughness, accu­racy, and lively style, the book was translated into French, German, Italian, and Russian, and remained the leading text in psychology for many years.

From childhood James had been passionately inter­ested in philosophy and had joined enthusiastically with his friends in informal discussions and "metaphysical questions." The view for which James was later to become famous was formed in one such discussion group, dominated by the pragmatic philosopher Charles Sanders Peirce (1839-1914). But James did not turn his professional interest toward philosophy until 1897.

James published Pragmatism in 1907. He did not claim any originality for the doctrine, having borrowed even the term "pragmatism" from Peirce. But whereas Peirce had proposed only a method for avoiding ambi­guity and imprecision, James proceeded to elaborate a theory of truth. James denied absolute truth in an ever-changing universe, and regarded it as provisional rather than in accordance with absolute standards. The same analysis James had given to truth he also applied to the discussion of morality itself, arguing that absolute moral standards must give way to values that take into con­sideration the circumstances of human experience.

During James's last years. his reputation grew widely; in 1902 he published his Varieties of Religious Experience, and in 1909 A Pluralistic Universe. But it was after the publication of Pragmatism that James became generally recognized as the foremost American philosopher of his time. William James died on August 26, 1910, in Chocurua, New Hampshire.

Preiswert lesen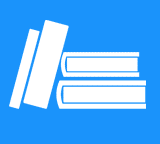 Kunden, die diesen Artikel gekauft haben, kauften auch
Kundenbewertungen zu William James "

The Varieties of Religious Experience: A Study in Human Nat…

"
Diese Artikel könnten Sie auch interessieren
Kontakt
+49 (0)40
4223 6096
Wir helfen Ihnen gerne:
Mo. - Fr. 8.00 - 20.00 Uhr
Sa.: 10.00 - 18.00 Uhr

(Kostenpflichtige
Rufnummer -
Kosten abhängig
von Ihrem Anbieter)
Chat
Zuletzt angesehene Artikel