The Warren Court and American Politics
Revised. Sprache: Englisch.
Vorbestellbar
Taschenbuch
€ 26,99

*
inkl. MwSt.
Produktdetails
Titel: The Warren Court and American Politics
Autor/en: Lucas A. Powe, L. A. Scot Powe

ISBN: 0674006836
EAN: 9780674006836

Revised.
Sprache: Englisch.

HARVARD UNIV PR
Februar 2002 - kartoniert - 600 Seiten
In learned and lively narrative, Powe discusses over 200 significant rulings of the Supreme Court under Chief Justice Earl Warren, especially the explosive "Brown" decision, which fundamentally challenged the Southern way of life. 13 halftones.

Preface 1. The Supreme Court, 1935 -1953 I. Beginnings: The 1953 -1956 Terms Prologue: Brown before Warren 2. Brown 3. Implementation 4. Domestic Security 5. Glimpses of the Future II. Stalemate: The 1957 -1961 Terms Prologue: "Dangerously, Shockingly Close" 6. Domestic Security after Red Monday 7. Little Rock and Civil Rights 8. The Transition III. History's Warren Court: The 1962 -1968 Terms Prologue: The Fifth Vote 9. To the Civil Rights Act 10. Revamping the Democratic Process 11. After the Civil Rights Act 12. Freedom of Expression 13. The End of Obscenity? 14. Church and State in a Pluralist Society 15. Policing the Police 16. Policing the Criminal Justice System 17. Wealth and Poverty IV. The Era Ends Prologue: Retirement 18. The Last Year 19. What Was the Warren Court? Chronology Notes Bibliography Index of Cases General Index

Lucas A. Powe, Jr., holds the Anne Green Regents Chair at the University of Texas, where he teaches in the School of Law and the Department of Government.

Mr. Powe describes himself as someone who 'worshipped' the Warren Court. Even so, he portrays it impartially as the super-legislature it often resembled--an outcome-directed body that rarely worried about constitutional theory or precedent...The court set into motion a philosophy of political activism--heedless of constitutional doctrine--that has become, for many judges ever since, almost a way of life. This cannot be a good thing, however much we might applaud some of the Warren court's rulings or the good intentions that lay behind them. Admirably, especially for someone still enthralled by the Warren Court, Mr. Powe seems to recognize this. -- Jay P. Lefkowitz Wall Street Journal [Powe's] book would be of considerable interest to students of the judiciary even if its sole virtue were the deftness with which Powe organizes and analyzes the unusually large number of important decisions that the Supreme Court rendered during the controversial tenure of Chief Justice Earl Warren. In this respect, Powe is deserving of comparison to such eminent chroniclers of the Court's history as Henry Abraham, Alfred Kelly, and Winfred Harbison. The book's purpose, however, is as ambitious as its scope...A comprehensive (and accessible) history of the Warren Court. -- Jeffrey D. Hockett Jurist: Books-on-Law An intriguing...history of the path-breaking, even revolutionary, court under Chief Justice Earl Warren in the 1950s and 1960s. Rarely for a constitutional scholar, Powe places the Warren court's most famous cases in their political context...[in] a colorful tale. The liberal Warren court's decisions on race, crime, religion, free speech and obscenity startled, delighted or outraged contemporaries and had a far-reaching impact on American politics and society. The Economist 20001007 In an important book, Lucas A. Powe, Jr. argues that the familiar debate about the merits of the Warren Court is, in fact, wrong. Far from being a group of liberal judicial activists who imposed their views on an unwilling nation, Powe argues, the Warren Court was, for much of its tenure, remarkably deferential to the political branches...Powe persuasively argues that the most important decision of...[the Warren Court] can be justified as an effort to unclog, rather than to thwart, the expression of majority will. -- Jeffrey Rosen New Republic 20001106 A thorough and enlightening [read]. -- Mary Carroll Booklist Purely legal analysis emphasizes the logical links, or absence of them, between the questions raised in two or more cases and the answers given to them. Purely political analysis relies on social history as an explanation for judicial decisions. A more complete picture results, as Powe argues, from a combination of the two Powe has done his non-psychological homework, however, and he presents new material resulting from research about Brennan, Tom Clark, and Douglas he suggests that the Court 'was not worrying about Constitutional theory but rather reaching results that conformed to the values that enjoyed significant national support in the mid-1960s.' His well-researched and lively volume presents strong evidence that he is correct. -- Philippa Strum The Journal of American History The Warren Court and American Politics is a spectacularly good book. Written for an audience of educated non-lawyers, it provides the best available account of the relationship between the Warren Court's liberalism and American politics during the entire period of Earl Warren's tenure It retrieves the nearly forgotten period of stalemate. Its argument that the South must be seen at the center of the Warren Court's work in free speech, religion, and criminal procedure illuminates the Court's enterprise better than any other account of which I am aware. -- Mark V. Tushnet Texas Law Review Challenging the reigning consensus that the Warren Court fundamentally protected minorities, this book examines the Supreme Court in a wider political environment. Powe argues that the Court was a functioning partner in Kennedy-Johnson liberalism and thus helped impose national liberal-elite values on groups that were outliers to that tradition. Law and Social Inquiry

Preiswert lesen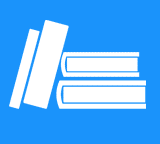 Kunden, die diesen Artikel gekauft haben, kauften auch
Kundenbewertungen zu

Lucas A. Powe, L. A…

"The Warren Court and American Politics"
Diese Artikel könnten Sie auch interessieren
Kontakt
+49 (0)40
4223 6096
Wir helfen Ihnen gerne:
Mo. - Fr. 8.00 - 20.00 Uhr
Sa.: 10.00 - 18.00 Uhr

(Kostenpflichtige
Rufnummer -
Kosten abhängig
von Ihrem Anbieter)
Chat
Zuletzt angesehene Artikel