When Victims Become Killers: Colonialism, Nativism, and the Genocide in Rwanda
Sprache: Englisch.
Lieferbar innerhalb von zwei Wochen
Taschenbuch
€ 36,99

*
inkl. MwSt.
Dieses
Taschenbuch
ist auch verfügbar als:
Produktdetails
Titel: When Victims Become Killers: Colonialism, Nativism, and the Genocide in Rwanda
Autor/en: Mahmood Mamdani

ISBN: 0691102805
EAN: 9780691102801

Sprache: Englisch.

PRINCETON UNIV PR
September 2002 - kartoniert - 364 Seiten
"This well written and strongly argued book qualifies Mahmood Mamdani as one of the most articulate, original, and stimulating African social scientists. His interpretation of the Rwandan genocide crisis will cause considerable controversy and will prove a fresh turning point in the process of 'de-inventing' Africa."--Mamadou Diouf"This is a very impressive piece of work--a scholar's attempt to move beyond the cliches of horror towards a genuine understanding of the social dynamics which made horror possible. It's a good example of relevant, committed, and passionate scholarship."--Michael Ignatieff"Daring, knowledgeable, and wise, Mahmood Mamdani places the terrible massacres of 1994 in historical, regional, theoretical, and moral perspective. His analysis of Hutu and Tutsi as historically grounded and incessantly changing political identities not only clarifies struggles of the 1990s in Rwanda, Burundi, Uganda, and Congo but also helps identify ways of preventing future bloodshed."--Charles Tilly"Mamdani's central argument is coherent, consistent, and compelling, and his account of the Rwandan crisis is riveting from beginning to end. It is also rendered with eloquence, generosity of spirit, and political shrewdness. His uncanny ability to use scholarly methods to cast light on public life is admirable and a model for the rest of us."--Carlos Forment

List of Abbreviations ix Preface and Acknowledgments xi Introduction: Thinking about Genocide 3 1. Defining the Crisis of Postcolonial Citizenship: Settler and Native as Political Identities 19 2. The Origins of Hutu and Tutsi 41 3. The Racialization of the Hutu/Tutsi Difference under Colonialism 76 4. The "Social Revolution" of 1959 103 5. The Second Republic: Redefining Tutsi from Race to Ethnicity 132 6. The Politics of Indigeneity in Uganda: Background to the RPF Invasion 159 7. The Civil War and the Genocide 185 8. Tutsi Power in Rwanda and the Citizenship Crisis in Eastern Congo 234 Conclusion: Political Reform after Genocide 264 Notes 283 Bibliography 343 Index 357

Mahmood Mamdani is Herbert Lehman Professor of Government and Director of the Institute of African Studies at Columbia University. He is the author of "Citizen and Subject: Contemporary Africa and the Legacy of Late Colonialism" (Princeton), which won the Herskovitz prize of the African Studies Association. Among his other books are "The Myth of Population Control, From Citizen to Refugee", and "Politics and Class Formation in Uganda". He is currently President of the Dakar-based Council for Development of Social Research in Africa (CODESRIA).

"The strengths of the book are clear and admirable. First, it provides what might be called an intellectual history of the Hutu-Tutsi division that is invaluable... Anyone from now on who writes on identity in Central Africa--and there will be many--will have to wrestle with the case that Mamdani has made."--Jeffrey Herbst, Foreign Affairs "Mr Mamdani's political settlement is not democracy, which would simply restore the majority Hutus to power, but an acceptance of the Hutu and Tutsi with political, not cultural or class affiliations. He recommends a broad-based constitutional settlement that includes everyone prepared to give up violence whatever their ideology."--The Economist "[Mamdani's] analysis of Rwandese society, in particular the role of the church in the genocide, is fascinating... Mamdani believes that the tens of thousands of killers who wielded the machetes that murdered 800,000 people in three terrible months of 1994 saw themselves as victims who feared losing out in the struggle for power."--Victoria Brittain, The Guardian "Few are better qualified to explain the tensions of post-colonial Africa than Mahmood Mamdani, a Ugandan political scientist with a sharp perspective on the colonially inspired differences between 'subject races'. His Rwandan case-study provides powerful evidence that the Tutsis came to be crushed between colonist and native."--Richard Synge, The Independent "A welcome, powerful, and clear-sighted addition to this literature... When Victims Become Killers represents a great achievement. It is a passionate and strongly argued work, memorable both as scholarship and as a brilliant political polemic."--Journal of Colonialism and Colonial History "Nuanced and ground-breaking ... a book that, unlike any of its kind, holistically encompasses all the underlying factors of the 1994 Rwandan genocide. [It] would be useful to anyone who is interested in not only knowing more about Rwandan history, but also how such a tragedy could occur in the modern era."--African Studies Quarterly "A genuinely original contribution to understanding the Rwandan catastrophe."--Dissent "This book is a must-read. In terms of historical research and analytical depth, When Victims Become Killers is an invaluable academic work... [Mamdani's] arguments are compelling even to those who may wish to disagree with him."--Monitor (Kampala, Uganda) "[A] brilliant study of political identity and violence."--Elisa von Joeden-Forgey, H-Net Reviews

Preiswert lesen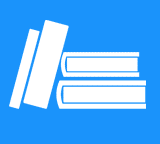 Kunden, die diesen Artikel gekauft haben, kauften auch
Kundenbewertungen zu Mahmood Mamdani "

When Victims Become Killers: Colonialism, Nativism, and the…

"
Diese Artikel könnten Sie auch interessieren
Kontakt
+49 (0)40
4223 6096
Wir helfen Ihnen gerne:
Mo. - Fr. 8.00 - 20.00 Uhr
Sa.: 10.00 - 18.00 Uhr

(Kostenpflichtige
Rufnummer -
Kosten abhängig
von Ihrem Anbieter)
Chat
Zuletzt angesehene Artikel