Who's Got the Ball? (and Other Nagging Questions about Team Life): A Player's Guide for Work Tea…
Sprache: Englisch.
Lieferbar innerhalb von zwei Wochen
Buch
€ 25,49

*
inkl. MwSt.
Produktdetails
Titel: Who's Got the Ball? (and Other Nagging Questions about Team Life): A Player's Guide for Work Teams
Autor/en: Maureen O'Brien

ISBN: 0787900575
EAN: 9780787900571

Sprache: Englisch.

JOSSEY BASS
April 1995 - gebunden - 187 Seiten
Her concise coaching notes, wonderfully illustrated by real-life organizational situations, address every aspect of daily team life, including: creating a workable team structure being a valuable team member avoiding common teamwork traps running an effective team meeting making and implementing decisions leading a team.From developing a new team and determining just what kind of game your team is playing - individualistic baseball, interdependent basketball, or tightly orchestrated football - to dealing with personality-based conflicts, knowing when to take a time-out, and honoring a project's most valuable player, Who's Got the Ball? is an invaluable guide to surviving - and thriving - on today's work teams.

Part One: Team Fundamentals. Are You a Team. What's Your Game? What's Your Noble Purpose? Are You Winning? Human Doings Versus Human Beings. It's Just a Stage. What Does a High--Performing Team Look Like? Your Team Is One Player in a Bigger Game. All High--Performing Teams Have Ground Rules. Part Two: Being a Valuable Team Member. Who Is Responsible? Every Player Contributes to the Process. Summarizer, Orienter, Harmonizer, and Other Helpful Roles. Recognize Your MVP. Get New Players into the Game. Take a Team Pulse. Words Don't Always Mean What They Mean. You Don't Have to Be Best Friends. Part Three: Avoiding Common Team Problems. About Conflict. The Power of Constructive Negative Feedback. When You Reach an Impasse, Talk About Needs. Team Process Is Confidential. What Builds or Destroys Trust? Manage Your Differences. Words Are Powerful. Don't Take It Personally. The Deadly Whack--A--Mo. Don't Confuse Interruptions with Enthusiasm. The Talk--A--Thon. Off Course and Down the Road of Totem Poles. "Hey, No Problem". How the Great Elaborators Finally Got to the Point. Team Burnout. Simple but Powerful Team Ground Rules. Part Four: Running an Effective Team Meeting. Spending Time Together. Agree on a Game Plan. Everyone Must Respond Out Loud. Call Your Own Time--Outs. All Ideas Aren't Good Ideas But... The Magic of Flip Charts. Meeting Minutes Made Easy. Part Five: Making Good Team Decisions and Putting Them into Play. No Team Is Completely "Self--Directed". What Decisions Is Your Team Empowered to Make? Decide How You Will Decide. Brainstorming: Use It at the Right Time. Do Great Minds ally Think Alike? Who's Got the Ball? Part Six: Notes for Team Leaders. Why Teams Get Stuck. Every Team Needs a Leader with Clout. Name That Decision. Invest in Your Team's Self--Concept. From Manager to Team Leader. How Successful Team Leaders View Their Role. How Winning Teams Describe Their Leaders. A Letter From the Coach.

COACH MAUREEN O'BRIEN is president of OB Management Consultants, has toured with the Harlem Globetrotters, and "coached" the organizational development of clients including IBM and GE, helping teams succeed by giving team players the practical tools and expertise they need.

"Finally, a book for team members--three cheers for Coach O'Brien! Who's Got the Ball? is an easy, enjoyable, and invigorating book filled with powerful, useable, common sense coaching tips. This book should be required reading for all team members in today's workforce.'' --Freda M. Peters, vice president, Human Resources, Branson Ultrasonics Corporation, subsidiary of Emerson Electric Company"Who's Got the Ball? is one of the best books on teaming that you will ever read--clear, insightful, humorous. An excellent handbook for any business or organization struggling and/or coping with breaking down barriers and building teams.'' --Hellene S. Runtagh, president & CEO, GE Information Services, Inc."Maureen O'Brien is the quintessential coach. She gives team members the confidence and motivation to play, helps us build a gameplan, shows us the moves, and cheers us on to victory.'' --Laura Northup, team member, General Electric

Gedruckte Welten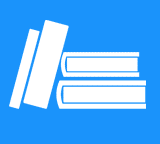 Kunden, die diesen Artikel gekauft haben, kauften auch
Kundenbewertungen zu Maureen O'Brien "

Who's Got the Ball? (and Other Nagging Questions about Team…

"
Diese Artikel könnten Sie auch interessieren
Kontakt
+49 (0)40
4223 6096
Wir helfen Ihnen gerne:
Mo. - Fr. 8.00 - 20.00 Uhr
Sa.: 10.00 - 18.00 Uhr

(Kostenpflichtige
Rufnummer -
Kosten abhängig
von Ihrem Anbieter)
Chat
Zuletzt angesehene Artikel