Windows 98 in a Nutshell
Sprache: Englisch.
Vorbestellbar
Buch
€ 46,49

*
inkl. MwSt.
Produktdetails
Titel: Windows 98 in a Nutshell
Autor/en: Tim O'Reilly, Troy Mott, Walter Glenn

ISBN: 156592486X
EAN: 9781565924864

Sprache: Englisch.

OREILLY MEDIA
September 1999 - kartoniert - 640 Seiten
Windows 98 in a Nutshell is a comprehensive, compact reference that systematically unveils what serious users of Windows 98 will find interesting and useful. Little known details of the operating system, utility programs, and configuration settings are all captured in a consistent reference format.
Based on the bestselling "In a Nutshell" approach, this book contains more information about using Windows 98 than any other book on the market. Guaranteed. Windows 98 in a Nutshell was coauthored by Tim O'Reilly, the publisher whose books have revolutionized computer book publishing with their commonsense approach, depth of detail, and focus on practical information that you can really use. If you can't remember which option on a dialog box controls a function, or if you just want to have a better handle on what's available in Windows 98 and Windows 98 Second Edition, this is the book you need.
It contains:
* Detailed information on almost every command and utility available with Windows 98, including Start Menu accessories, DOS commands, hidden system administration utilities such as the Registry Editor, Policy Editor, and TweakUI, as well as new utilities in Windows 98
* Detailed advice and documentation on system configuration via the Control Panel, system startup files, and the Registry
* A detailed treatment of Internet configuration and access via Dial-Up Networking
* Hundreds of tips, gotchas, and clever ways to do familiar and not-so-familiar tasks
* A focus on ways to integrate the command line into your work with Windows 98
* Pointers to dozens of useful online sites that contain additional information
* Information on how to use Win98's new Web integration features to build custom "Web applications" within folders or on your desktop
* Detailed information on Windows Script Host (WSH), the feature that lets you use VBScript or other scripting languages to automate common tasks
This book follows the commonsense O'Reilly approach, cutting through the hype and giving practical details you can use every day. Any user who wants to make the most of Windows 98 and Windows 98 Second Edition will love this book.

Preface Part I. The Lay of the Land Chapter 1. Using Windows 98 The Desktop Point and Click Operations Starting Up Applications Windows and Menus Keyboard Accelerators Common Controls The Command Line Files, Folders, and Disks Online Help Shutting Down Chapter 2. What's New in Windows 98 Useful New User Interface Features Bogus Features Under the Hood Windows 98 Second Edition Chapter 3. Task Index Files and Folders Getting Information About the System Customizing the Desktop Other Customizations Internet, Web, Email Start Menu Programs Dial-Up Networking, Networking Maintenance, Troubleshooting Advanced Customization/The Registry Part II. Alphabetical Reference Chapter 4. The Windows 98 User Interface Active Desktop Briefcase Channel Bar Clipboard Context Menus Desktop Dial-Up Networking File Types Find Files and Folders Icons Inbox Internet Log Off User Logon My Computer Network Neighborhood Online Services Folder Printers Properties Recycle Bin Run Scheduled Tasks Send To Shortcuts Shut Down Start Menu Startup Folder System Tray Taskbar Toolbars Windows Explorer Windows Update Chapter 5. The Control Panel Command-Line Access to Control Panel Applets Accessibility Options Add New Hardware Add/Remove Programs Date/Time Desktop Themes Display Fonts Game Controllers Infrared Internet Internet Connection Sharing Keyboard Modems Mouse Multimedia Network ODBC/32-bit ODBC Passwords PC Card (PCMCIA) Power Management Printers Regional Settings Scanners and Cameras Sounds System Telephony Users Chapter 6. Start Menu Programs and Other Graphical Applications Format of Each Entry Automatic Skip Driver Agent Backup Calculator CD Player Character Map chat Clipboard Viewer Connection Wizard Control Panel Direct Cable Connection Disk Cleanup Disk Defragmenter Dr. Watson Drive Converter Drive Space 3 File Manager Font Viewer FreeCell FrontPage Express Hearts Hyper Terminal Imaging Internet Explorer IP Configuration Maintenance Wizard Make Compatible Media Player Microsoft Chat Microsoft NetMeeting Minesweeper Net Watcher NetShow Player 2.0 Notepad Object Packager Outlook Express Paint Personal Web Server Phone Dialer Progam Manager Quick View Real Player Registry Checker Registry Editor Resource Meter ScanDisk Signature Verification Tool Solitaire Sound Recorder System Configuration Editor System File Checker System Information System Monitor Task Manager Telnet Update Information Tool Version Conflict Manager Volume Control WaveTop Data Broadcasting Web Publishing Wizard Web TV for Windows Windows Explorer Windows Help and Windows HTML Help Viewer Windows Report Tool WinPopup WordPad Chapter 7. DOS and Other Command-Line Utilities Command Lines Wildcards, Pipes, and Redirection Commands and Their Syntax arp attrib cd or chdir cls command control copy date debug defrag del or erase deltree dir diskcopy doskey drvspace edit exit explorer extract fc fdisk find for ftp ipconfig jview label lfnfor md or mkdir mem more move nbtstat net net config net diag net help net init net logoff net logon net password net print net start net stop net time net use net ver net view netstat path ping prompt rd or rmdir regedit ren or rename route rundll rundll32 scandskw set setup sort start sys telnet time tracert type ver win xcopy xcopy32 Chapter 8. Hidden Gems on the Windows 98 CD-ROM Windows 98 Resource Kit Sampler Batch98 Check Links Code Page Changer Clip Tray Drivers Fat32 Conversion Information Tool Fax Cover Page Editor Inbox Repair Tool Microsoft Fax Minitel Font Emulation Files MTS Utilities Network Monitor Agent Password List Editor Quiktray Remote Registry Remote Procedure Call Print Provider SNMP Agent System Policy Editor System Recovery Text View Time This Time Zone Editor TweakUI USB Viewer Wait For Web-Based Enterprise Management Where Windiff Windows 98 INF Installer Windows Messaging WSH Administrator's Guide Prt III. Under the Hood Chapter 9. Web Integration The Browser The Desktop Folders Chapter 10. The Windows Script Host What Is WSH? Additional Resources Executing Scripts Visual Basic Script Creating a Script Object Model Wscript Object Shell Object Registry Routines Shortcuts Popup Network Object Network Printer-Related Functions FileSystem Object TextStream Object Object Browser Database Example Messaging Chapter 11. The Batch Language Creating Batch Files Some Rules of the Road When to Use Batch Files Alphabetical Reference call choice echo errorlevel for goto if pause rem shift Chapter 12. Windows Startup Startup Option Keys Windows Startup Menu win.com Startup Switches System Configuration Utility System Configuration Files and Commands autoexec.bat config.sys osstart.bat emm386 io.sys loadhigh or lh logo.sys, logos.sys, and logow.sys msdos.sys Registry setver system.ini win.ini winstart.bat Chapter 13. The Registry What's in the Registry Organization of the Registry Backing Up the Registry Exporting and Importing Registry Keys Ten Cool Things You Can Do in Your Registry Part IV. Appendixes Appendix A. Keyboard Accelerators Appendix B. Filename Extensions Appendix C. System File and Directory Organization Appendix D. Special/Reserved Characters Index

Tim O'Reilly is the founder and CEO of O'Reilly Media, Inc., thought by many to be the best computer book publisher in the world. O'Reilly Media also hosts conferences on technology topics, including the Web 2.0 Summit, the Web 2.0 Expo, the O'Reilly Open Source Convention, and the O'Reilly Emerging Technology Conference. Tim's blog, the O'Reilly Radar, "watches the alpha geeks" to determine emerging technology trends, and serves as a platform for advocacy about issues of importance to the technical community. Tim is an activist for open source and open standards, and an opponent of software patents and other incursions of new intellectual property laws into the public domain. Tim's long-term vision for his company is to change the world by spreading the knowledge of innovators. For everything Tim, see tim.oreilly.com.

'Highly recommended for anyone who wants to get the best out of Windows 98. It has already helped me to resolve a few problems as well as discover many new features. I look forward to the Windows Millienium edition. ' - Mike Mallett, Cvu, February 2001

Gedruckte Welten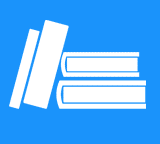 Kunden, die diesen Artikel gekauft haben, kauften auch
Kundenbewertungen zu

Tim O'Reilly, Troy …

"Windows 98 in a Nutshell"
Diese Artikel könnten Sie auch interessieren
Kontakt
+49 (0)40
4223 6096
Wir helfen Ihnen gerne:
Mo. - Fr. 8.00 - 20.00 Uhr
Sa.: 10.00 - 18.00 Uhr

(Kostenpflichtige
Rufnummer -
Kosten abhängig
von Ihrem Anbieter)
Chat
Zuletzt angesehene Artikel