Winning Angels: The 7 Fundamentals of Early Stage Investing
Sprache: Englisch.
Vorbestellbar
Buch
€ 46,99

*
inkl. MwSt.
Produktdetails
Titel: Winning Angels: The 7 Fundamentals of Early Stage Investing
Autor/en: David Amis, Howard Stevenson

ISBN: 0273649167
EAN: 9780273649168

Sprache: Englisch.

FINANCIAL TIMES PRENTICE HALL
März 2001 - kartoniert - 304 Seiten
Winning Angels: the 7 fundamentals of early stage investin, features interviews with more than 50 well-known angels, including those behind Apple Computer, RealNetworks, StarMedia and Amazon.com.
A treasure trove of advice from knowledgeable veterans. Peter Crisp, Founding Partner of VenRock Venture Capital, investor in Apple & Intel


David Amis has been involved in angel investing, capital matchmaking and start-ups since 1989. At the age of 23, he founded a small firm, which consulted with over 25 start-up stage companies. In 1996 he led the buyout of Venture Capital Report (UK) , the first and most successful angel introduction service in the world and served as Managing Director for one year. In 1997, he founded Amis Ventures (USA), which connects entrepreneurs and private investors to facilitate seed, start-up, an expansion capital deals. Professor Howard Stevenson is Sarofilm-Rock Professor of Business Administrtion at Harvard University; (this chair was established to provide a continuing base for research and teaching in th field of entrepreneurship.) He has authored, edited or co-authored six books. He was a founder and first president of the Baupost Group, Inc. which manges partnerships investing in liquid securities. He is currently a director of Bessemer Securities Corporation, Camp Dresser & McKee, Landmark Communictions, Sheffield Steel, Gulf States Steel, and The Baupost Group, Inc. as well as a trustee for several private trusts and foundations. He is listed in Who's Who in America. He is a president of Sudbury Valley Trustees, a trustee of the Boston Ballet, and a member of the Harvard Club of new York City.

"Winning Angels is a superbly organised and invaluable handbook to start-up investing. You will examine the shape of a typical deal, from chance contact at a networking group to flotation on the stock market. And all the time, you will be told to ask questions. What does my intuition tell me? Do I have experience in this area? Is there a clear product and revenue possibility? And you will learn about leaving people wanting to deal with you in the future. Very wise--that next one could be the real thing." Amazon.co.uk "An insightful and fact-filled primer on how to ferret out great opportunities." - Richard Kramlich, angel in Apple Computer, and partner at Venture Capitalist firm, New Enterprise Associates "Entrepreneurs would do well to read and reflect on the contents of the book before they seek funding." - Peter Crisp, founding partner of VenRock Venture Capital "Winning Angels is required reading by angel investors and entrepreneurs. It is the best book on the subject of angel investing." - David Gladstone, Venture Capitalist, angel investor, and author of Venture Capital Handbook and Venture Capital Investor "This book will be a framework helping angels to become winning angels and helping start-up entrepreneurs understand the criteria for support from winning angels." - Bert Twaalfhoven, angel in 24 deals in over 10 countries, Venture Capitalist, and founder of Europe's 500 "In its ever-bigger deals with more predictable pay-offs, the traditional venture capital industry has itself become ripe for disruption. Winning Angels provides a wonderful tutorial for how angel investors can make this happen." - Clayton Christensen, Harvard Business School professor and author of The Innovator's Dilemma "This is a book about effective execution in a chaotic environment. A must-read for both angels and entrepreneurs." - Wade Myers, Harvard Baker Scholar, US Army Ranger, and founder and CEO of Interelate "Winning Angels shows how many styles and frameworks there are that work, and reinforces how this early stage investing is still hard work." - Michael Rockefeller, member of the Venrock Board, and CEO of Active Media "This is the first world class book on early stage investing, I wish I'd had it years ago." - Prince Heinrich von Liechtenstein, international angel investor, and co-founder of FirstFive

Gedruckte Welten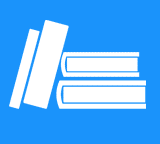 Kunden, die diesen Artikel gekauft haben, kauften auch
Kundenbewertungen zu

David Amis, Howard …

"Winning Angels: The 7 Fundamentals of Early Stage Investing"
Diese Artikel könnten Sie auch interessieren
Kontakt
+49 (0)40
4223 6096
Wir helfen Ihnen gerne:
Mo. - Fr. 8.00 - 20.00 Uhr
Sa.: 10.00 - 18.00 Uhr

(Kostenpflichtige
Rufnummer -
Kosten abhängig
von Ihrem Anbieter)
Chat
Zuletzt angesehene Artikel