3g Wireless Demystified
WCDMA, TA/CDMA, CDMA2000. Key Broadband Applications. 2G Co…
Lieferbar innerhalb von zwei Wochen
Buch
€ 53,49

*
inkl. MwSt.
Produktdetails
Titel: 3g Wireless Demystified
Autor/en: Lawrence J. Harte, Richard Levine, Roman Kikta

ISBN: 0071363017
EAN: 9780071363013

WCDMA, TA/CDMA, CDMA2000. Key Broadband Applications. 2G Compatibility. 3G Systems for WLL Applicati.
Sprache: Englisch.

MCGRAW HILL BOOK CO
August 2001 - kartoniert - 532 Seiten
This is an all-in-one, application- and service-focused look at how existing wireless technologies are evolving into 3G - and how this trend impacts the bottom line. It describes the different technology types, design issues for handset and network systems, economics, and the future of 3G - vital topics for anyone working in wireless, cellular, and PCS, from marketing managers to technicians. Helpful appendices identify key companies involved with the products and services highlighted in the book.

Foreword

Preface

Chapter 1: Introduction to Mobile Wireless

Chapter 2: First Generation Analog Cellular

Chapter 3: Digital Cellular Radio Technology

Chapter 4: GPRS and Edge (2.5 Generation)

Chapter 5: Code Division Multiple Access 2000 (CDMA2000)

Chapter 6: Wideband CDMA (WCDMA)

Chapter 7: Wireless Telephones

Chapter 8: Wireless Networks

Chapter 9: Wireless Economics

Chapter 10: 3rd Generation Wireless Applications

Appendix: Acronyms and Abbreviations

Index


LAWRENCE HARTE is the president of APDG, a provider of expert information to the telecommunications market. Mr. Harte has over 23 years of experience in the electronics industry, including company leadership, product management, development, marketing, design, and testing of telecommunications (cellular), radar, and microwave systems. He has been issued patents relating to cellular technology. He has authored over 75 articles on related subjects and has been a speaker and panel moderator at industry trade events. Mr. Harte earned an executive MBA at Wake Forest University and received his B.A. from the University of the State of New York. During the TDMA digital cellular standard development process, Mr. Harte served as an editor and voting company representative for the Telecommunications Industries Association (TIA) TR45.3., digital cellular standards committee. As of 2001, Mr. Harte has authored and co-authored over 20 books relating to telecommunications technology. He has served as a consultant and expert witness for leading companies including Ericsson, Siemens, VLSI, AMD, Casio, Samsung, Sony, ATT, Nokia, Hughes, and many others. RICHARD LEVINE is the founder and principal engineer of Beta Scientific Laboratory and is also Adjunct Professor of Electrical Engineering at Southern Methodist University. He is active as a technology consultant to many firms developing new cellular and PCS systems and products used in Brazil, Canada, England, France, Germany, Israel, Korea, Mexico, and the United States. Mr. Levine is a well-known teacher of cellular and PCS technology to people in the industry. He was formerly the chairman of several working groups in the North American digital cellular standards development. Mr. Levine earned the Bachelor, Master, and Doctor of Science degrees from M.I.T., is licensed as a Professional Engineer, and has earned both amateur and professional radio operator licenses. He has been issued several patents on telecommunications, computer systems, and related technologies. ROMAN KITKA is the Director, Strategy and Business Crteation, Nokia Ventures Organization. He is a seasoned wireless communications industry veteran, innovator, and visionary. During his 17 + years in wireless communications, he has held product planning and development, marketing, and market/business development positions with leading wireless manufacturers including Nokia Mobile Phones, Panasonic, GoldStar, and OKI Telecom. Mr. Kitka has influenced several cellular mobile, transportable, and portable phone model designs, features, and functionality. His efforts have resulted in the first cellular payphone, first cellular PBX adjunct 'Business Link,' voice recognition dialers, as well as the first PCS product launch in the U.S. Mr. Kitka posssess exceptional foresight and understanding of global market needs, both from anthropological and psychological aspects, as well as the opportunities provided by existing and future wireless communications, Internet and related technologies, and business. Mr. Kitka, a graduate of Rutgers University in New Jersey, is a co-author of the books CDMA IS-95 FOR CELLULAR AND PCS: Technology, Economics & Services; DELIVERING xDSL; 3G CELLULAR AND PCS DEMYSTIFIED; and WAP DEMYSTIFIED. Mr. Kitka has been a speaker at several wireless communications and Internet conferences and events, both in the U.S. and internationally.

Gedruckte Welten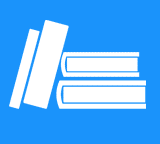 Kunden, die diesen Artikel gekauft haben, kauften auch
Kundenbewertungen zu

Lawrence J. Harte, …

"3g Wireless Demystified"
Diese Artikel könnten Sie auch interessieren
Kontakt
+49 (0)40
4223 6096
Wir helfen Ihnen gerne:
Mo. - Fr. 8.00 - 20.00 Uhr
Sa.: 10.00 - 18.00 Uhr

(Kostenpflichtige
Rufnummer -
Kosten abhängig
von Ihrem Anbieter)
Chat
Zuletzt angesehene Artikel