Walter's Vegetation of the Earth
The Ecological Systems of the Geo-Biosphere. 4. Auflage. …
Sofort lieferbar
Buch
€ 96,49

*
inkl. MwSt.
Produktdetails
Titel: Walter's Vegetation of the Earth
Autor/en: Siegmar-Walter Breckle

ISBN: 3540433155
EAN: 9783540433156

The Ecological Systems of the Geo-Biosphere.
4. Auflage. Compl Rev & Enl.
300 Abbildungen, 23 Tabellen.
Book.
Sprachen: Deutsch Englisch.

Begründet von Heinrich Walter
Übersetzt von G. Lawlor, D. Lawlor
Springer-Verlag GmbH
7. August 2002 - kartoniert - XX
Vegetation, soil and climate are the most important components of ecological systems. This long-awaited fourth edition of the well-established textbook by Heinrich Walter summarizes our knowledge of the earth's ecology and constitutes the basis for a deeper understanding of the larger interrelations on a global scale. While Walter's general concept remains unchanged, the individual chapters have been completely revised, enlarged and updated. The author's intimate knowledge of practically all classes of plants and climatic zones allows him to describe the various ecological systems in close detail. This richly illustrated textbook is a must for every student in the plant sciences.

and Remarks.
1 Aims of Ecological Science.
2 Significance of Present-Day Ecology as a Philosophy.
3 Human Impact on Ecosystems.
4 Significance of Systematics and Taxonomy for Biology.
5 Importance of Scientific Documentation.
6 Importance of Excursions for Young Scientists.
General Section.
Ecological Fundamentals.
1 Historical Perspective.
2 Co-Evolution and Symbiosis.
3 Biodiversity and Ecology of Populations.
4 Climate and its Presentation (Homoclimates as well as Climate Diagram Maps).
5 Environment and Competition.
6 Ecological Factors.
7 Radiation, Light and Basic Astronomy Elements.
8 Temperature.
9 Water Relations of Plants and Vegetation -Poikilohydric and Homeohydric Plants and Adaptation to Water Deficit.
10 Halophytes and Saline Soils, Halobiomes.
11 Mineral Supply and Soils.
12 Ecotypes and the Law of Biotope Change and Relative Constancy of Habitat.
13 Azonal and Extrazonal Vegetation.
Ecological Systems and Biology of Ecosystems.
1 Geobiosphere and Hydrobiosphere.
2 Hydrobiosphere.
3 Classification of the Geobiosphere into Zonobiomes.
4 Zonoecotones.
5 Orobiomes.
6 Pedobiomes.
7 Hierarchy of Ecological Systems.
8 Biome.
9 Smaller Units of Ecological Systems: Biogeocenes and Synusiae.
10 Biology and Characteristics of Ecosystems.
11 Highly Productive Ecosystems.
12 Special Features of Material Cycles in Different Ecosystems.
13 Role of Fire for Ecosystems.
14 Individual Zonobiomes and Their Distribution.
Special Section.
I Zonobiome of the Evergreen Tropical Rain Forest (Zonobiome of the Equatorial Humid Diurnal Climate).
1 Typical Climate in Zonobiome I.
2 Soils and Pedobiomes.
3 Vegetation.
4 Different Types of Vegetation in Zonobiome I Around the Equator.
5 Orobiome I - Tropical Mountains with a Diurnal Climate.
6 Biogeocenes of Zonobiome I as Ecosystems.
7 Fauna and Nutritional Chains in Zonobiome I.
8 Human Beings in Zonobiome I.
9 Zonoecotone I/II - Semi-Evergreen Forest.
II Zonobiome of Savannas and Deciduous Forests and Grasslands (Zonobiome of the Humido-arid Tropical Summer Rain Region).
1 General.
2 Zonal Vegetation.
3 Savannas (Trees and Grasses).
4 Parkland.
5 Examples of Larger Savanna Regions.
6 Ecosystem Research.
7 Tropical Hydrobiomes in Zonobiomes I and II.
8 Mangroves as Halo-Helobiomes in Zonobiomes I and II.
9 Shore Formations - Psammobiomes.
10 Orobiome II - Tropical Mountains with an Annual Temperature Periodicity.
11 Man in the Savanna.
12 Zonoecotone II/III.
III Zonobiome of Hot Deserts (Zonobiome of Subtropical Arid Climates).
1 Climatic Subzonobiomes.
2 Soils and Their Water Content.
3 Substrate-Dependent Desert Types.
4 Water Supply of Desert Plants.
5 Ecological Types of Desert Plants.
6 Productivity of Desert Vegetation.
7 Desert Vegetation of the Various Floristic Realms.
8 Orobiome III - Desert Areas of the Subtropics.
9 Humans in Deserts.
10 Zonoecotone III/IV - Semi-Deserts.
IV Zonobiome of Sclerophyllic Woodlands (Zonobiome of the Arido-Humid Winter Rain Region).
1 General.
2 Historical Development of Zonobiome IV and Its Relationship with Zonobiome V.
3 Mediterranean Region.
4 Significance of Sclerophylly in Competition.
5 Arid Mediterranean Subzonobiome.
6 California and Neighbouring Regions.
7 Central Chilean Winter Rain Region with Zonoecotone.
8 South African Cape.
9 South West and South Australia.
10 Mediterranean Orobiome.
11 Climate and Vegetation of the Canary Islands.
12 Man in Mediterranean Regions.
V Zonobiome of Laurel Forests (Zonobiome of the Warm-Temperate Humid Climate).
1 General.
2 Tertiary Forests, Lauriphylly and Sclerophylly.
3 Humid Subzonobiomes on the East Coast of the Continents.
4 Subzonobiome on the West Side of Continents.
5 Biome of Eucalyptus-Nothofagus Forests of South-Eastern Australia and Tasmania.
6 Warm-Temperate Biome of New Zealand.
VI Zonobiome of Deciduous Forests (Zonobiome of the Temperate Nemoral Climate).
1 Leaf Shedding as Adaptation to Cold Winters.
2 Effect of Cold Winter Periods on Species of the Nemoral Zone.
3 Distribution of Zonobiome VI.
4 Atlantic Heath Regions.
5 Deciduous Forests as Ecosystems (Biogeocenes).
6 Orobiome VI - Northern Alps and Alpine Forests and Tree Line.
7 Zonoecotone IV/VII - Forest-Steppe.
VII Zonobiome of Steppes and Cold Deserts (Zonobiome of the Arid-Temperature Climate).
1 Climate.
2 Soils of the East European Steppe Zone.
3 Meadow Steppes on Thick Chernozem and Feather Grass Steppes.
4 North American Prairie.
5 Ecophysiology of Steppe and Prairie Species.
6 Asiatic Steppes.
7 Animal Life of the Steppe.
8 Grass Steppes of the Southern Hemisphere.
9 Subzonobiome of Semi-Deserts.
10 Subzonobiome of Middle Asiatic Deserts.
11 Karakum Desert.
12 Orobiome VII (rIII) in Middle Asia.
13 Subzonobiome of the Central Asiatic Deserts.
14 Subzonobiome of Cold High Plateau Deserts of Tibet and Pamir (sZB VII, tlX).
15 Man in the Steppe.
16 Zonoecotone VI/VIII - Boreonemoral Zone.
VIII Zonobiome of the Taiga (Zonobiome of the Cold-Temperature Boreal Climate).
1 Climate and Coniferous Species of the Boreal Zone.
2 Oceanic Birch Forests in Zonobiome VIII.
3 European Boreal Forest Zone.
4 Ecology of Coniferous Forests.
5 Siberian Taiga.
6 Extreme Continental Larch Forests of Eastern Siberia with Thermokarst Formations.
7 Orobiome VIII - Mountain Tundra.
8 Mires of the Boreal Zone (Peinohelobiomes).
9 Ecology of Raised Bogs.
10 The Western Siberian Lowlands - The Largest Bog Region of the Earth.
11 Man in the Taiga.
12 Zonoecotone VIII/IX (Forest Tundra) and the Polar Forest and Tree Line.
IX Zonobiome of the Tundra (Zonobiome of the Arctic Climate).
1 Climate and Vegetation of the Tundra.
2 Ecophysiological Investigations.
3 Animal Life in the Arctic Tundra.
4 Man in the Tundra.
5 The Cold Arctic Desert and Solifluction.
6 Antarctic and Subantarctic Islands.
Summary and Conclusions.
1 Phytomass and Primary Production of the Various Vegetational Zones and of the Entire Biosphere.
2 Conclusion from an Ecological Point of View.
3 Population Explosion in Developing Countries.
4 Excessive Technological Developments in Industrial Countries.
5 Sustainable Land Use.
6 Large Programs and Global Programs.
7 Testimonies.
References.
Explanations of Foreign Technical Words Used.

From the reviews of the fourth edition:

"S.-W. Breckle has well succeeded in completing the former English edition (1985) by a high increase of knowledge. A number of figures are taken from more recent publications, however, without disturbing the character of this standard-work. ... Even though the revision of the classical textbook was difficult it can be considered to be successful. ... Altogether, this book should be part of the library of any vegetation ecologist." (Angelika Schwabe, Phytocoenologia, Vol. 34 (3), 2004)

"This remarkable book is a compendium of the different vegetation types of the earth. ... The layout of the book is excellent. ... There are numerous informative photographs. ... An innovation that particularly appealed to me is the explanation of the meanings of the Greek and Latin words used in biology, in an index at the back of the book. ... I would recommend this book as essential reading to all students of botany, and an essential bit of background reading before travelling abroad." (Peter Lindner, Plant Systematics and Evolution, Vol. 241 (1-2), 2003)

"This is the 4th revised and enlarged English edition of the 7th edition of Heinrich Walter's classic Vegetation und Klimazonen (1999) prepared by Siegmar-Walter Breckle ... . It is, in many ways, a remarkable book because of its great breadth and the vast amount of information it presents. It is of great value to all interested in global vegetation and the ecophysiological explanation for the distribution of major vegetation types." (H. J. B. Birks, Plant Talk, Issue 33, 2003)

Gedruckte Welten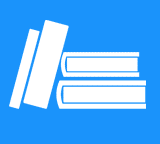 Kunden, die diesen Artikel gekauft haben, kauften auch
Kundenbewertungen zu

Siegmar-Walter Brec…

"Walter's Vegetation of the Earth"
Diese Artikel könnten Sie auch interessieren
Kontakt
+49 (0)40
4223 6096
Wir helfen Ihnen gerne:
Mo. - Fr. 8.00 - 20.00 Uhr
Sa.: 10.00 - 18.00 Uhr

(Kostenpflichtige
Rufnummer -
Kosten abhängig
von Ihrem Anbieter)
Chat
Zuletzt angesehene Artikel