AFCA's Defensive Football Drills
4 Halftones, black and white; 70 Illustrations, black and w…
Lieferbar innerhalb von zwei Wochen
Taschenbuch
€ 17,99

*
inkl. MwSt.
Produktdetails
Titel: AFCA's Defensive Football Drills
Autor/en: American Football Coaches Association

ISBN: 0880114762
EAN: 9780880114769

4 Halftones, black and white; 70 Illustrations, black and white.
Sprache: Englisch.

Human Kinetics Publishers
2. Juli 1996 - kartoniert - 168 Seiten
70 drills for linemen, linebackers, and backs

Since its establishment 1922, the American Football Coaches Association has strived to "provide a forum for the discussion and study of all matters pertaining to football and coaching" and to "maintain the highest possible standards in football and the coaching profession." These objectives, first declared by founders Alonzo Stagg, John Heisman, and others have been instrumental in the AFCA's becoming the effective and highly respected organization it is today.The AFCA now has more than 10,000 members, including coaches from Canada, Europe, Australia, Japan, and Russia. Through three annual publications and several newsletters the Association keeps members informed of the most current rules changes and proposals, proper coaching methods, innovations in techniques, insights in coaching philosophy, and business conducted by the Board of Trustees and AFCA committees. A convention held each January gives members a special opportunity to exchange ideas and recognize outstanding achievement. The Association promotes safety in the sport and sets forth strong ethical and moral codes that govern all aspects of football coaching. In addition, the AFCA is involved in numerous programs that ensure the integrity of the coaching profession and enhance the development of the game. It works closely with the National Collegiate Athletic Association, the National Association of Collegiate Directors of Athletics, the National Association of Intercollegiate Athletics, the National Football League, the National Football Foundation and Hall of Fame, Pop Warner, and other organizations involved in the game of football. Indeed, one of the many goals of the Association is to build a strong coalition--TEAM AFCA--of football coaches who will speak out with a unified voice on issues that affect the sport and profession. The AFCA is the team of the football coaching profession. All current and former football coaches or administrators involved with football are encouraged to join. To become a member of the American Football Coaches Association, please write or callAmerican Football Coaches Association 100 Legends Lane Waco, TX 76706 (254) 754-9900Dee Hawkes began his coaching career assisting former Stanford coach Jack Elway at Port Angeles High School in Washington. Over the next 29 years, he held four head coaching positions--at Department of Defense schools in Japan and Germany, at Davis High School in Yakima, Washington, and at Bothell High School in Bothell, Washington. Hawkes has extensive experience as a football camp director and motivational speaker. Now a newspaper and magazine columnist, a book review editor, and an analyst for cable TV and radio, he remains committed to football.

"
"""The AFCA membership has a wealth of knowledge to share, and that's evident in this drill book. Some of the very finest defensive coaches in the country give you their very best practice drills. Don't pass it up! This defensive drill book is loaded with practice activities that are sure to improve players' performance on the defensive side of the ball. A great collection of drills to make your defense tough at every position."""
Lou Tepper
Head Football Coach
University of Illinois
"""From my experience there is nothing that motivates a player better than a well-organized drill. This book is a collection of ideas from coaches who believe that an individual drill can make a difference between success and failure."""
Jerry Sandusky
Defensive Coordinator, Linebacker Coach
Penn State University
"

Preiswert lesen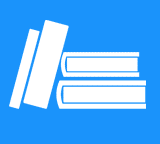 Kunden, die diesen Artikel gekauft haben, kauften auch
Kundenbewertungen zu

American Football C…

"AFCA's Defensive Football Drills"
Diese Artikel könnten Sie auch interessieren
Kontakt
+49 (0)40
4223 6096
Wir helfen Ihnen gerne:
Mo. - Fr. 8.00 - 20.00 Uhr
Sa.: 10.00 - 18.00 Uhr

(Kostenpflichtige
Rufnummer -
Kosten abhängig
von Ihrem Anbieter)
Chat
Zuletzt angesehene Artikel