Smart Videoconferencing: New Habits for Virtual Meetings
Sprache: Englisch.
Vorbestellbar
Taschenbuch
€ 17,99

*
inkl. MwSt.
Produktdetails
Titel: Smart Videoconferencing: New Habits for Virtual Meetings
Autor/en: Janelle Barlow, Peta Peter, Lewis Barlow

ISBN: 1576751929
EAN: 9781576751923

Sprache: Englisch.

BERRETT KOEHLER PUBL INC
September 2002 - kartoniert - 192 Seiten
Smart Videoconferencing is the first book to show people how to participate effectively in videoconferences, rather than just how to set them up. The authors show that just like traditional meetings, mastering a few tricks and simple skills can mean the difference between a successful videoconference and an unsuccessful one.

Preface
Acknowledgments
Introduction

PART ONE: WHAT'S IT ALL ABOUT?
1 Videoconferencing: A Twenty-First Century Business Tool
2 Why New Habits Are Needed
3 Limitations of Videoconferences

PART TWO: HABIT 1-LEVERAGE YOUR CHOICES
4 Should Your Meeting Be a Videoconference?
5 The Demands of Videoconferences
6 Videoconference or Face-to-Face Meeting?
7 Videoconference or Teleconference?

PART THREE: HABIT 2-THINK PRIME TIME
8 Preparation
9 Interesting Agendas
10 Setting Personal Agendas
11 Getting a Great Start
12 Moderators
13 Question Handling
14 Importance of Participation
15 Watching Your Time
16 International Videoconferences
17 Strong Closings
18 Following Up
19 Lessons Learned

PART FOUR: HABIT 3-MAKE TECHNOLOGY YOUR FRIEND
20 Microphones
21 Cameras
22 TelePrompTers
23 Lighting
24 Taping
25 Documents
26 Murphy's Law

PART FIVE: HABIT 4-MAXIMIZE YOUR PRESENCE
27 No Food, No Gum
28 Distractions
29 Patterns and Colors in Your Clothing
30 Anger and Other Negative Emotions
31 Assume You're Live
32 The Importance of Being on Time
33 When You Are on a Panel or Part of a Group
34 Makeup
35 If You Are Sick
36 Jewelry
37 Your Voice
38 Controlling Your Nerves
39 Your Eyes
40 Your Hair
41 Your Clothing
42 Grooming
43 Your Gestures

PART SIX: FINAL CONSIDERATIONS
44 A Videoconference Checklist
45 A Legal Caveat
46 The Future of Videoconferencing
Appendix A Storyboarding
Appendix B Commonly Mispronounced Words
Notes
Bibliography
Useful Terms to Know
Index
About the Authors

Janelle Barlow, Ph.D., is president and owner of TMI, US, a partner with the Danish-based multi- national training and consulting group. She is also a keynote speaker and author. Twice named Inter- national Trainer of the Year by TMI, she has also earned the Certified Speaking Professional (CSP) designation from the National Speakers Association, on whose national board she currently sits.
Barlow's popular programs, A Complaint Is a Gift, Branded Customer Service, and The Stress Manager, are offered around the world. Her client base includes Hewlett-Packard, Chevron Texaco, Exxon, Mandarin Oriental Hotel Group, Aramark, Shangri-La Hotels, Unisys, Maximus, Genentech, Avon Cosmetics, Paramount's Great America, Dell Computers, Volkswagen, Kaiser Permanente Hospitals, Satmetrix, Southwestern Bell, DHL, and Cisco, among others.
Barlow has written three previous books, including the best- selling A Complaint Is a Gift, The Stress Manager, and Emotional Value. Her doctorate is from the University of California, Berkeley.
Peta Peter is a senior partner with TMI,US and a popular speaker and trainer. Before joining TMI in 1994, Peter had a noteworthy career in television and radio-both in front of and behind the camera. She was one of Australia's first female television news anchor and also coanchored a popular current affairs program, Nationwide, that was the precursor to 60 Minutes in Australia. Peter has produced
award-winning television shows, documentaries and video programs.
Lewis Barlow currently works in sales and business development for TMI,US. He comes from a background in new technology and on-line advertising sales.
Prior to joining TMI, Lewis was director of sales in Shanghai for 24/7 Media Asia, the on-line advertising arm of Chinadotcom. His clients included Compaq, Motorola, Bosch, and Chivas Regal. Before that, Lewis was head of sports marketing sales for IMG in Northern China. Lewis sold sports advertising packages to multinational corporations. He has a master's degree in Chinese linguistics from the University of Wisconsin, Madison.

"This book provides unique and pragmatic insight into communication using videoconferencing. In today's world where many are trying to define new strategies to deal with geographic separation and time sensitive issues, Smart Videoconferencing is essential reading." - Craig Dinsell, Executive Vice President, Oppenheimer Funds; "Substantive and practical from beginning to end. This is the only book you need to read for all your on-camera videoconferencing needs." - Nido R. Qubein, Chairman, Great Harvest Bread Company

Preiswert lesen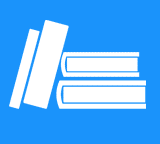 Kunden, die diesen Artikel gekauft haben, kauften auch
Kundenbewertungen zu

Janelle Barlow, Pet…

"Smart Videoconferencing: New Habits for Virtual Meetings"
Diese Artikel könnten Sie auch interessieren
Kontakt
+49 (0)40
4223 6096
Wir helfen Ihnen gerne:
Mo. - Fr. 8.00 - 20.00 Uhr
Sa.: 10.00 - 18.00 Uhr

(Kostenpflichtige
Rufnummer -
Kosten abhängig
von Ihrem Anbieter)
Chat
Zuletzt angesehene Artikel