America and Political Islam
Clash of Cultures or Clash of Interests?. Sprache: Englis…
Lieferbar innerhalb von zwei Wochen
Buch
€ 27,49

*
inkl. MwSt.
Produktdetails
Titel: America and Political Islam
Autor/en: Fawaz A. (American University of Cairo) Gerges

ISBN: 0521639573
EAN: 9780521639576

Clash of Cultures or Clash of Interests?.
Sprache: Englisch.

Cambridge University Press
28. Mai 1999 - kartoniert - 296 Seiten
This book chronicles the policy debates on Islamism in the United States over the course of time, providing a comprehensive account of the origins of policy followed by a balanced critique and recommendations for change. It then delves deeper into the US political scene to analyze the historical, political, cultural, and security issues that might help explain America's preoccupation with Islam and Muslims. Furthermore, the author sheds much light on the multiplicity of regional and international factors, such as the political decay of the Middle Eastern state and the end of the Cold War, that shape the thinking of US officials about the contemporary Islamist phenomenon. In addition to examining the domestic, regional, and international context of US Islam policy, the book applies and tests the pronouncements of US officials in four representative case studies - Iran, Algeria, Egypt and Turkey. Finally, Gerges addresses the clash of civilizations debate and assesses the r elative weight of culture and values in US officials' words and deeds on Islamism.
From the contents:
1. Framing American foreign policy
2. The intellectual context of American foreign policy
3. Islam and Muslims in the mind of America
4. The Carter, Reagan, and Bush administrations' approach to the Islamists
5. The Clinton administration: co-opting political Islam
6. The Islamic Republic of Iran
7. Algeria
8. Egypt
9. Turkey
10. Conclusion
"This book is the product of many years of research and reflection on the relations between the West and the Islamic world. It deals with a subject that is not just topical but really important. Fawaz Gerges is uniquely well qualified to write about this subject. He combines deep insight into Middle East politics with a subtle and sophisticated analysis of US policy towards political Islam. His book should be of great interest to students, policymakers, and general readers." Avi Shlaim, St. Antony's College "Gerges' level-headed analysis superbly reveals the discrepancies between American words and American deeds. Though one might despair of our country ever having a coherent Middle East policy, dispassionate and thorough insight like this could be the beginning of wisdom." Richard Bulliet, Columbia University "Fawaz Gerges has made a significant contribution to our understanding of U.S. policy toward the Islamic political currents sweeping across the Middle East. One of the many outstanding features of this book is its balanced and remarkably well-informed account of American policymakers at work, torn between democratic idealism and pragmatic security concerns, struggling to comprehend a complex ideological force which they find threatening yet which they dimly realize requires some kind of inclusion in the authoritarian politics of Middle Eastern regimes friendly to Washington. I found his treatment of the Carter, Reagan, Bush and Clinton policies to be both fair-minded and critical. His policy recommendations are cogent and deserve serious attention. This book is a valuable addition to the literature on American foreign policy in general and our Middle East policy in particular." Michael C. Hudson, Georgetown University "Fawaz Gerges has written a major critical evaluation of American policy towards the Muslim world that will serve to define public debates on the subject. Based on a meticulous reading of official documents and statements and supplemented with interviews of key decision-makers, he provides a guide at once thought-provoking and instructive to both American rhetoric and policy. Drawing on a deep knowledge of events in the Islamic world as well as insights into the foreign policy making process, Gerges documents the continuities and discontinuities that have marked the US response to a politically mobilised Islam. In the process, he sounds a salutary cautionary note about the dangers of assuming, even implicitly, that 'Islam' constitutes a radical challenge to American interests." James Piscatori, Oxford Centre for Islamic Studies "Gerges presents the first full-length account of perhaps the most ideological and exciting foreign policy debate of our time--how the US should respond to Islamism. He does so in a clear and well-informed way...Recommended for upper-division undergraduates and above." Choice

Gedruckte Welten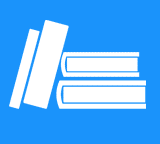 Kunden, die diesen Artikel gekauft haben, kauften auch
Kundenbewertungen zu

Fawaz A. (American …

"America and Political Islam"
Diese Artikel könnten Sie auch interessieren