Jesus and Virtue Ethics: Building Bridges Between New Testament Studies and Moral Theology
New. Sprache: Englisch.
Lieferbar innerhalb von zwei Wochen
Buch
€ 24,49

*
inkl. MwSt.
Produktdetails
Titel: Jesus and Virtue Ethics: Building Bridges Between New Testament Studies and Moral Theology
Autor/en: Daniel Harrington Sj, James F. Keenan Sj

ISBN: 1580511252
EAN: 9781580511254

New.
Sprache: Englisch.

SHEED & WARD (WI)
Oktober 2002 - gebunden - 192 Seiten
Answering the call of the Second Vatican Council for moral theology to _draw more fully on the teaching of Holy Scripture,_ the authors examine the virtues that both flow from Scripture and provide a lens by which to interpret Scripture. By remaining true to both the New Testament's emphasis on the human response to God's gracious activity in Jesus Christ and to the ethical needs and desires of Christians in the twenty-first century, the authors address key topics such as discipleship, the Sermon on the Mount, love, sin, politics, justice, sexuality, marriage, divorce, bioethics, and ecology.

Chapter 1 The Histories of Moral Theology and New Testament Ethics Chapter 2 Methods: The New Testament and Moral Theology Chapter 3 The Kingdom of God as Horizon and Goal: Who Ought We to Become? Chapter 4 Discipleship as Context: Who Are We? Chapter 5 The Sermon on the Mount and Christian Virtue Ethics: How Do We Get There? Chapter 6 Love as the Primary Value Chapter 7 Sin as Failure to Love Chapter 8 Politics from a Marginal Perspective Chapter 9 Justice and Social Justice Chapter 10 Embodiment and Community as the Context for Sexual Ethics Chapter 11 Marriage and Divorce Chapter 12 Celibacy, Homosexuality, and Abortion Chapter 13 The Bible and Nature: Friends or Foes?

Daniel Harrington, S.J., is professor of New Testament at Weston Jesuit School of Theology. His recent books include Who is Jesus? Why is He Important?, The Church According to the New Testament, and How Do Catholics Read the Bible? James F. Keenan, S.J., holds the Gasson Chair in the Theology Department at Boston College, Chestnut Hill, Massachusetts. His books with Sheed & Ward include Practice What You Preach, Virtues for Ordinary Christians, Moral Wisdom, and the Works of Mercy.

All too often, biblical exegesis and moral theology go their separate ways, without any deep commitment to dialogue between the two disciplines. For this reason in particular, one must hail this new book by Fr. Daniel Harrington and Fr. James Keenan as an important step forward in the development of contemporary Catholic theology. -- John P. Meier, University of Notre Dame With Daniel Harrington and James Keenan having solidly established themselves as sensitive interpreters of the Bible and ethics, there are few others I would want to read for a collaborative discussion on bridging New Testament studies with moral theology. This clearly written volume with discussion questions and suggested readings at the end of each chapter is well designed for class, adult discussion groups, personal reflection, and homily preparation. -- Richard M. Gula, S.S., Professor of Moral Theology, Franciscan School of Theology/Graduate Theological Union, Berkeley, CA Rarely does such a pair of stellar scholars lend their expertise to an introduction, then accomplish the results with such facility of style. Centering their presentation around an important new theological trend, "virtue ethics," they cover all the key questions in their respective fields. -- Lisa Sowle Cahill, J. Donald Monan Professor of Theology, Boston College [A] most helpful volume on New Testament Ethics... an excellent text. The Bible Today Readers of this book will envy the students who took part in the authors' team-taught seminars... Let us hope their work encourages other scholars to contribute to spanning the academic divide between Scripture and the moral life. America Daniel Harrington, S.J., and James Keenan, S.J., have taken a giant step toward narrowing the gap between moral theology and exegesis. With Harrington presenting the biblical perspective and Keenan moral and theological reflections, these seasoned authors have engaged in a fruitful dialogue between exegesis and moral theology. Clearly and elegantly written, Jesus and Virtue Ethics provides a model of what it means to "build bridges" between exegesis and moral theology. Here is a work that responds to the needs of pastors and interested laity as well as theological students. -- Frank J. Matera, Professor of New Testament, The Catholic University of America

Gedruckte Welten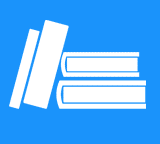 Kunden, die diesen Artikel gekauft haben, kauften auch
Kundenbewertungen zu

Daniel Harrington S…

"

Jesus and Virtue Ethics: Building Bridges Between New Testa…

"
Diese Artikel könnten Sie auch interessieren
Kontakt
+49 (0)40
4223 6096
Wir helfen Ihnen gerne:
Mo. - Fr. 8.00 - 20.00 Uhr
Sa.: 10.00 - 18.00 Uhr

(Kostenpflichtige
Rufnummer -
Kosten abhängig
von Ihrem Anbieter)
Chat
Zuletzt angesehene Artikel