Understanding Data Communications
Revised. Sprache: Englisch.
Lieferbar innerhalb von zwei Wochen
Buch
€ 46,99

*
inkl. MwSt.
Produktdetails
Titel: Understanding Data Communications
Autor/en: Gilbert Held

ISBN: 0672322161
EAN: 9780672322167

Revised.
Sprache: Englisch.

ADDISON WESLEY PUB CO INC
Februar 2002 - kartoniert - 784 Seiten
0672322161.ld Understand the ins and outs of data communications.


Understanding Data Communications, Seventh Edition presents complex data communications concepts clearly and concisely within a tutorial format.
All of the concepts are modern and up-to-date, in sync with the current and future data communication market ranging from wireless communications to communication security.
The award-winning author is internationally recognized for his expertise in the field of communication.

Understanding Data Communications, Seventh Edition is the modern bible of data communications. It covers how data communications systems and their various hardware and software components work. In addition to this, the concepts covered allow the reader to access their current forms of data communication to determine systems best suit their current needs. Covering a vast range of topics from data networking to data communication security, this book focuses on the present and future of data communications. New material from the previous edition includes wireless technologies and security. The author provides a basis for understanding data communications in general, and provides expertise on setting up and securing types of communications systems. Organized like its highly successful 6th edition, this book can be tailored to the needs of both the computer professional and student. It approaches data communications in a tutorial format, challenging the reader with questions following every chapter to assess what has been learned. In addition to this, the author provides additional resources to the computer professional that wants a more in-depth account of specific concepts. Gilbert Held in an internationally recognized author and lecturer who specializes in the applications of computer and communications technology. He is a frequent lecturer and conducts seminars on topics such as LAN/WAN internetworking, data compression, and PC hardware and software. Held is the author of more than 40 books on computers and communications technology, including the top selling Data Over Wireless Networks (McGraw-Hill Professional Publishing). He has won several awards for his technical excellence in writing.

(NOTE: Each chapter concludes with What You Have Learned and a Quiz.) Introduction. Who This Book Is For. This Book's Approach to Data Communications. 1. An Overview of Data Communications. The Importance of Data Communications. The First Data Communications Systems. Two-State Communications Systems. Early Communications Codes. Modern Codes. Teleprinters. Data Communications in Computing. Changes in the Industries. General Description of Data Communications Systems. What You Have Learned. 2. Terminal Devices. Teleprinters. Teleprinters Versus CRT Terminals. Serial Printers. CRT Terminals. Parts of a Terminal. PC Terminals. The Need for Speed. Data Transmission. 3. Messages and Transmission Channels. Information as a Quantity. Bounded Medium. Unbounded Medium. Effects of Bandwidth on a Transmission Channel. Bandwidth Requirements for Signals. Carrier Systems. 4. Asynchronous Modems and Interfaces. Why Data Can't Be Transmitted Directly. Solving the Problem with Modems. Analog Modulation. V.21 Standard. Modem Features. Interface and Signaling Standards. The RS-232 and V.24 Interface. Other Interfaces. Asynchronous Modem Operations. Smart Modems. Viewing and Changing Modem Settings. Extended Command Set Variances. Fax Modems. 5. Synchronous Modems, Digital Transmission, and Service Units. Synchronous Signaling and Standards. Typical Synchronous Components. Standard and Evolving Modems. High-Speed Modems. Access Control. Digital Transmission. The V.35 Interface. 6. Multiplexing Techniques. Sharing a Channel. Statistical Time-Division Multiplexing. Low-Speed Voice/Data Multiplexers. 7. Fiber-Optic and Satellite Communications. Introduction and Historical Perspective. Fundamentals of Fiber-Optic Systems. Fiber-Optic Subsystems and Components. Transmission Systems. Wavelength-Division Multiplexing. Satellite Transmission Systems. 8. Protocols and Error Control. Protocols Versus Interfaces. Elements of a Protocol. Teletypewriter and XMODEM Protocols. Convolutional Coding-Cyclic Redundancy Checks. Half-Duplex Protocols. Full-Duplex Protocols. 9. PC Communications Software. Communications Program Features. Dial-Up Networking. Using ProcommPlus for Windows. 10. WAN Architectures and Packet Networks. The Open Systems Interconnect Reference Model. Protocol Layering. Packet Networks. Advantages of Packet Switching. X.25 Packet Systems. Value-Added Services. The X Series of Recommended Standards. Recent Developments. Networking Cost Comparison. 11. Local Area Networks. Overview of LANs. LANs Versus Other Techniques. The Ideal LAN. LAN Standards. Ethernet (CSMA/CD). Other Ethernet Networks. Fast Ethernet. Gigabit Ethernet. 10 Gigabit Ethernet. Token-Passing LANs. Internetworking Devices. 12. The Internet. Evolution of the Internet. Application Services. Internet Access Providers. IP Addressing. The Transmission Control Protocol. The User Datagram Protocol. The Internet Control Message Protocol. Serial Communications Support. Navigating the Growing Web. Evolving Internet Applications. Voice over IP. Virtual Private Networking. 13. ISDN. The Road to ISDN. ISDN Architecture. ISDN Implementation Standards. Growth and Adaptation of ISDN. Pricing. Applications. 14. Asynchronous Transfer Mode. Evolution. The Rationale for ATM and Its Underlying Technology. Architecture. Network Connections. Advantages of the Technology. Cell Routing. The ATM Protocol Reference Model. Service Definitions. LAN Emulation. 15. Wireless Transmission. Mobile Wireless. Cellular Component Relationship. Internet Access. 3G Networks. Wireless LANs. Transmission Methods. 16. Network Security. Authorization, Authentication, and Accounting. Computer Lockout. Data Encryption. Digital Certificates. Secure Sockets Layer and S-HTTP. Router-Based Security. Access Lists. Extended Access List. Network Protection Via a Firewall. Network Design Goals. Networking Devices. Interconnection of Networking Devices. Fault Isolation. Restoration of Service. Network Management Standards. Appendix A. Glossary. Appendix B. Bibliography. Appendix C. Answers to Quizzes. Index.

Gilbert Held is an internationally recognized author and lecturer who specializes in the applications of computer and communications technology. He is a frequent lecturer and conducts seminars on topics such as LAN/WAN internetworking, data compression, and PC hardware and software. Held is the author of more than 40 books on computers and communications technology and has won several awards for his technical excellence in writing. 0672322161AB03262002

Gedruckte Welten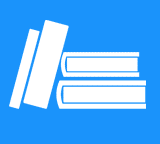 Kunden, die diesen Artikel gekauft haben, kauften auch
Kundenbewertungen zu Gilbert Held "Understanding Data Communications"
Diese Artikel könnten Sie auch interessieren
Kontakt
+49 (0)40
4223 6096
Wir helfen Ihnen gerne:
Mo. - Fr. 8.00 - 20.00 Uhr
Sa.: 10.00 - 18.00 Uhr

(Kostenpflichtige
Rufnummer -
Kosten abhängig
von Ihrem Anbieter)
Chat
Zuletzt angesehene Artikel