Forgotten Readers-PB
New. Sprache: Englisch.
Vorbestellbar
Taschenbuch
€ 31,49

*
inkl. MwSt.
Produktdetails
Titel: Forgotten Readers-PB
Autor/en: Elizabeth McHenry

ISBN: 0822329956
EAN: 9780822329954

New.
Sprache: Englisch.

DUKE UNIV PR
Oktober 2002 - kartoniert - 440 Seiten
Recovers the history of nineteenth- and early-twentieth-century African American reading societies.

Acknowledgements; Introduction: In Search of Black Readers "Dreaded Eloquence": The Origins and Rise of African-American Literary Societies Spreading the Word: The Cultural Work of the Black Press Literary Coalitions in the Age of Washington Reading, Writing, and Reform in the Woman's Era Georgia Douglas Johnson and the Saturday Nighters Epilogue: Building Community in Contemporary Reading Groups Bibliography

Elizabeth McHenry is Assistant Professor of English at New York University.

" ... Forgotten Readers, a magisterial work that broadens the conventional understandings of Afrian Americans' "desire for reading." ... [McHenry's] impressive archival work supports her claim that to understand Black readers we must expand our notions of both literature and literacy. Forgotten Readers is that rare breed of book that both opens new avenues of scholarship and that your mother will want to devour and then discuss with her mother and friends... Forgotten Readers is a signal contribution to nineteenth-century literary history, as enjoyable as it is important."--The Women's Review of Books, Vol xx, No. 5, February 2003 "This book is for all those people who thought book clubs began with Oprah."--Karla Holloway, The News and Observer "Forgotten Readers is that rare breed of book that both opens new avenues of scholarship and that your mother ... will want to devour and then discuss with her mother and friends... Like my best friend's cooking or a can't-put-it-down novel, Forgotten Readers leaves me both satisfied and wanting more... McHenry brings African American literary studies into an exciting conversation about the inter-relation between writing, reading, authorship and publishing. Forgotten Readers is a signal contribution to nineteenth-century literary history, as enjoyable as it is important."--Gabrielle Foreman, Women's Review of Books "Forgotten Readers ... requires us to dig beyond our predisposition of literature, to consider the tongues that authored black folks before the pen could write the story... [T]he literary history of black Americans is more triumphant than the words amassed on the page. And with the information McHenry documents, if black folks don't take the time to crack a book, it really ain't no laughing matter."--Hettie Adell, The Independent Weekly (Durham, NC) "[McHenry] ... provides valuable information... Including significant notes and bibliography, this helpful book deals with a period and subject that heretofore received little attention because of the paucity of records... Recommended."--B. Taylor-Thompson, Choice "Forgotten Readers shows that the African-American literary past that we tend to think of as recently rediscovered has been lost and found more than once... Forgotten Readers makes the point that so much emphasis has been placed on the importance of oral culture in black life that we forget how much learning to read and write meant to black people, how they longed to appear as themselves in American literature."--Darryl Pinckney, New York Review of Books "[M]eticulously researched... Forgotten Readers makes a compelling case for recognizing the role that literary societies played in fostering and mediating the diversity of opinions held by African Americans."--Xiomara A. Santamarina, Anthropology and Education Quarterly "Forgotten Readers makes an insightful case for valuing the activities of groups such as the African-American Female Intelligence Association, according to its founders' sense of the possible, and for spending time scrutinizing Oprah Winfrey's much-maligned Book Club... Would that more first books were as weighty and bountiful!"--Barbara Ryan, H-Amstdy, H-Net Reviews "[A] remarkable piece of literary historical recovery... Many readers are likely unaware that such societies even existed before the Civil War, and those who know of them may be surprised that documents still exist in quantities sufficient to allow study. McHenry deserves great praise for her detective work."--Erik Bledsoe, ForeWord "Elizabeth McHenry's book on the history of African-American literary societies has been eagerly anticipated by those of us who have read her articles or heard her conference presentations... McHenry is a literary scholar, but her study will appeal to those in many fields. For historians of rhetoric; teachers of writing; scholars interested in questions about access and agency in the formation of public spheres; and those considering the relationships among literacy, persuasion, and power, Forgotten Readers will expand and challenge conventional approaches and perspectives... [H]er analysis [is] infused with excitement and potential."--Jacqueline Bacon, Rhetoric Society Quarterly "The key to understanding the impact of Forgotten Readers lies in understanding the tremendous importance of documenting literacy and literary activity within the black community... This discussion of black literary societies--as designed not only to support audiences but also to aid the development of black literary artists--brings Forgotten Readers full circle and aptly illustrates the influence black reading practices have had on African-American literature's development... [McHenry] has made a tremendous contribution to the fields of American and African-American literary theory and history, transforming the way we think about African-American engagement with literature."--Aliyyah Abdur-Rahman, Black Renaissance/Renaissance Noire "[E]xtensively documented..."--Maisha T. Fisher, Written Communication "[E]xcellent..." -Matthew P. Brown, American Literary History "Studies like McHenry's that allow the voices of the 'forgotten' to attest to the importance of print and reading in building cultural identity will enlighten and hearten those involved in such professional conversations."--Christine Pawley, The Library Quarterly "[A]n interesting narrative that judiciously intertwines cultural criticism with historical facts, all while remaining unbiased towards her middle- and upper-class subjects... I highly recommend Elizabeth McHenry's Forgotten Readers because it illuminates the innovation it took to 'uplift the race' through informal basic literacy instruction."--Sherita Johnson, Studies in American Fiction "What McHenry shows, with impressive research and striking sympathy, is a vibrant and durable network of urban publications and organizations through which black intellectuals insisted upon the value first of literacy and then, crucially, of literature."--David Henkin, American Historical Review "Elizabeth's McHenry's Forgotten Readers recovers free African American readers (primarily in the North) who participated in literary societies as both readers and producers of texts, challenging models of African American literary history that finds origins in the "stolen" literacy of slaves in the South and in the slave narrative as a genre."--Melissa J. Homestead, American Literature "Elizabeth McHenry offer[s] new additions to History of the Book studies... [This book is a] model of the vivid scholarship that emerges when the tools of social and cultural history are brought to bear on literary studies... Cultural historians, particularly those who study educational history, and literary theorists will find much to engage in [this book] that expands our understanding of literacy, literature, readers, and the uses of reading."--Karen L. Graves, History of Education Quarterly "Elizabeth McHenry has provided a valuable corrective to our assumptions about early African American culture by demonstrating the existence of a small but important literate black community that was engaged not only in absorbing the texts of European cultures but also in asserting the rights of African Americans to be full participants in the life of the nation."--Keith E. Byerman, Journal of American History "One of the strengths of McHenry's book is that she places the pursuit of literacy within the contexts of the literary institutions that shape literacies and their practices."--Susan Alice Fischer, Changing English "Elizabeth McHenry's study of African American literary societies illuminates the political function of these societies within the black community... [A] multilayered and creatively written work."--Lisa Y. King, Journal of Southern History "The historiography of Forgotten Readers is unassailable, a major achievement in archival research that makes an impressive case for the 'lost history' of early black readers. McHenry writes persuasively that the history has been lost because it has been ignored by scholars who have preferred the sexier topic of slavery... [I]nspired brilliance and consummate authority."--Joycelyn Moody, Modern Language Quarterly "Forgotten Readers stands as a self-contained repository, an essential sourcebook for classroom and library use, and a thorough and far-reaching study on the formation and development of nineteenth-century black reading societies."--Helena Woodard, Libraries and Culture "Forgotten Readers is an exemplary work of painstaking scholarship. McHenry's prose is elegant and superbly readable; her nuanced handling of evidence is exceptionally persuasive. The book is required reading for scholars and students who wish to deepen their knowledge of literacy and African American literature, because it is an excellent site of reconceptualizing what literary history should tell us about the United States."--Jerry W. Ward, American Studies "Elizabeth McHenry performs the invaluable service of showing how large numbers of African Americans, members of various literary societies and clubs, have actively interacted with print over the last 175 years... [A] very important contribution to American print history, one upon which I hope many future scholars will build."--Charles Johanningsmeier, SHARP "Elizabeth McHenry's Forgotten Readers does exactly what literary and historical scholarship should do: it draws upon foundational scholarship, redresses limitations of current scholarship, explores vital new questions within the field, and opens up fascinating new terrain for scholarly inquiry... [C]ompelling... McHenry's book is simply superb."--Heidi L.M. Jacobs, College Literature "[O]ne of those important books that instructs scholars in a number of different fields... [A] book a great many scholars will want on their shelves... Forgotten Readers stands as a testament to the power of black literary traditions."--Richard S. Newman, New England Quarterly Listed in The Black Scholar, Library Journal, Columbia College Today, Legacy: Journal of American Women Writers. Mentioned in The Crisis Magazine. Featured in "Deconstruct This" in Chronicle Review. McHenry was on NPR's "Talk of the Nation." Mentioned as winner of 2003 Hurston/Wright Legacy Award, New York Times and Black Issues in Higher Education. Selected as professor's "Best Book of 2002", The Journal of Blacks in Higher Education. Also reviewed in American Review of Canadian Studies, Duke Dialogue

Preiswert lesen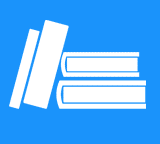 Kunden, die diesen Artikel gekauft haben, kauften auch
Kundenbewertungen zu Elizabeth McHenry "Forgotten Readers-PB"
Diese Artikel könnten Sie auch interessieren
Kontakt
+49 (0)40
4223 6096
Wir helfen Ihnen gerne:
Mo. - Fr. 8.00 - 20.00 Uhr
Sa.: 10.00 - 18.00 Uhr

(Kostenpflichtige
Rufnummer -
Kosten abhängig
von Ihrem Anbieter)
Chat
Zuletzt angesehene Artikel