Poems of the American West
Sprache: Englisch.
Lieferbar innerhalb von zwei Wochen
Buch
€ 15,99

*
inkl. MwSt.
Produktdetails
Titel: Poems of the American West

ISBN: 0375414592
EAN: 9780375414596

Sprache: Englisch.

Herausgegeben von Robert Mezey
EVERYMANS LIB
September 2002 - gebunden - 256 Seiten
In this provocative and thoughtful anthology, many voices join in illuminating the remarkably vast and varied American West. The verse collected here ranges from American Indian tribal poems to old folk songs like "The Streets of Laredo," from country-western lyrics to the work of such foreign poets as Bertolt Brecht and Zbigniew Herbert. Here is the West in all its rich variety-the harsh life of farms and ranches; man's destructive invasion into forest and desert solitudes; the bars and bistros of San Francisco and Hollywood; Pacific surf and endless highways; the ghost towns, the poverty, and the legendary world of cowpunchers and gunslingers.

From Robert Frost's "Once by the Pacific" to Charles Bukowski's "Vegas," from Fred Koller's "Lone Star State of Mind" to Thom Gunn's "San Francisco Streets"-the West is evoked in all its incarnations, both actual and mythic.

Foreword

ROBERT FROST (1874-1963)
Once by the Pacific
Auspex
The Gift Outright

GUILLAUME APOLLINAIRE (1880-1918)
Annie

WITTER BYNNER (1881-1968)
Defeat

ROBINSON JEFFERS (1887-1962)
Compensation
The Eye

FOLKSONGS
Me and My Uncle
Jesse James
The Streets of Laredo
The Buffalo Skinners

THOMAS HORNSBY FERRIL (1896-1988)
Bookmarks
Science Came West

BERTOLT BRECHT (1898-1956)
Hollywood
Landscape of Exile

JANET LEWIS (1899-1998)
For John Muir, a Century and More Afte His Time

TRIBAL POEMS
Chippewa: "Sometimes I go about"
Yokuts: Song of the Eclipse
Makah: Song
Hidatsa: We Made a Fire
Papago: Song of the Brown Buzzard
Dakota: Song of Reproach
Chippewa: Where the Fight Was
Pawnee: Better to Die Young
Crow: Prayer Offering
Malecite: Tale
Pawnee: Buffalo Dance Song
Chemehuevi: Love Song
Sanpoil: After Hunting
Yuma: Death Song
Sioux: "The earth is all that lives"

YVOR WINTERS (1900-1968)
The Journey
On Rereading a Passage from John Muir
John Sutter
To the Holy Spirit

BREWSTER GHISELIN (1903-1996)
Rattlesnake
Headland

KENNETH REXROTH (1905-1982)
From Andree Rexroth
—Kings River Canyon

THEODORE ROETHKE (1908-1963)
The Rose

JOSEPHINE MILES (1911-1985)
West from Ithaca

J. V. CUNNINGHAM (1911-1985)
Montana Pastoral
From To What Strangers, What Welcome
Montana Fifty Years Ago

KARL SHAPIRO (1913-2000)
California Winter
Western Town
California Petrarchan

VIRGINIA HAMILTON ADAIR (b. 1913)
Mojave Evening
Second Coming

WELDON KEES (1914-1955)
Two Cities

WILLIAM STAFFORD (1914-1998)
At the Bomb Testing Site
The Tillamook Burn
In the Oregon Country
What Ever Happened to the Beats?
Traveling Through the Dark

ANN STANFORD (1916-1987)
The Four Horsemen

CHARLES BUKOWSKI (1920-1994)
Vegas

LEE GERLACH (b. 1920)
Genesis

CHARLES FOSTER (1922-1967)
How Everything Was in the End Resolved in California

LOUIS SIMPSON (b. 1923)
West
The Redwoods

ZBIGNIEW HERBERT (1924-1998)
Sequoia

JOHN HAINES (b. 1924)
Pawnee Dust
Ghost Town
Alive in the World
Men Against the Sky

EDGAR BOWERS (1925-2000)
Someone in San Francisco
Breakages

DONALD JUSTICE (b. 1925)
Henry James by the Pacific
Banjo Dog Variations

ALAN STEPHENS (b. 1925)
After Work: Foreword
From Water Among the Stones Along the Matilija
—XVI The End of Something
—XVII Yucca Whipplei

DAVID WAGONER (b. 1926)
Tumbleweed
Fire by the River

HENRI COULETTE (1928-1989)
The Extras
From The Hermit
—Elsewhere
Quake
The Garden

JAMES WRIGHT (1928-1980)
The Frontier
Outside Fargo, North Dakota

WILLIAM DICKEY (1928-1994)
On His Way to Wyoming
Coyote's Song

CHARLES GULLANS (1929-1993)
Los Angeles Place Names
From Many Houses, Part 1

THOM GUNN (1929-2004)
Hitching into Frisco
San Francisco Streets

BERT MEYERS (1929-1979)
From Landscapes
—The City
The Drive

MILLER WILLIAMS (b. 1930)
Pity and Fear

PETER EVERWINE (b. 1930)
Collecting the Animals
The Marsh, New Year's Day
How It Is

COUNTRY & WESTERN LYRICS
This Ain't My First Rodeo [Vern Gosden, Max D. Barnes and Hank Cochran]
A Better Class of Losers [Randy Travis and Alan Jackson]
Lone Star State of Mind [Fred Koller]
Faster Horses [Tom T. Hall]

GARY SNYDER (b. 1930)
Mid-August at Sourdough Mountain Lookout
Hay for the Horses

DICK BARNES (1932-2000)
Granite Intrusive
Few and Far Between
On a Painting by David Hockney
Pomona Laundresses
Shoot Out
Willie Boy
Erles
Trophy Hunt
Bagdad Chase Road in July

RHINA P. ESPAILLAT (b. 1932)
When We Sold the Tent

RICHARD SHELTON (b. 1933)
Sonora Wind
From Whatever Became of Me
Requiem for Sonora

JOHN RIDLAND (b. 1933)
Lunch at Deer Creek
Black Angel

VERN RUTSALA (b. 1934)
The Shack Outside Boise

N. SCOTT MOMADAY (b. 1934)
Fort Sill
Earth and I Gave You Turquoise

CHARLES WRIGHT (b. 1935)
Laguna Blues

GEORGE KEITHLEY (b. 1935)
From The Donner Party
—Land Logic

ROBERT MEZEY (b. 1935)
In Texas: Variation on a Theme of Borges'

LUIS SALINAS (b. 1937)
My Fifty-Plus Years Celebrate Spring

STEVE KOWIT (b. 1938)
Jacumba

LAWSON FUSAO INADA (b. 1939)
Utica, North Platte

GLOVER DAVIS (b. 1939)
The Eagle

TED KOOSER (b. 1939)
Abandoned Farmhouse
Mrs. Jones:
Country-Western Music
A Summer Night

RON KOERTGE (b. 1940)
Road Kill
Ruidoso, N. M.

OLIVIA SIMPSON ELLIS (b. 1941)
Looking West
Signing Your Life Away

MICHAEL SHEPLER (b. 1942)
Diary of a Lost Girl
Out There in the Dark

C. G. HANZLICEK (b. 1942)
Moment

B. H. FAIRCHILD (b. 1942)
The Men
Brazil

NANCY WARE (b. 1942)
No Name

MICHAEL CREAGAN (b. 1944)
Taking a Walk on Sunday

LARRY LEVIS (1946-1996)
The Poet at Seventeen

GREG PAPE (b. 1947)
Winter Night Under Black Mountain

R. S. GWYNN (b. 1948)
At Rose's Range

TIMOTHY STEELE (b. 1948)
A Shore

LYNN EMANUEL (b. 1949)
One Summer Hurricane Lynn Spawns Tornados as Far West as Ely

DAVID ST. JOHN (b. 1949)
Chapter Forever

TIMOTHY MURPHY (b. 1951)
Buffalo Commons
The Last Sod Busters
"It is Very Far North . . ."
The Failure

JAMES GALVIN (b. 1951)
Not So Much on the Land as in the Wind
Three Sonnets

SUZANNE LUMMIS (b. 1951)
Notes Taken at Ocean Beach, San Francisco
Poem Noir
Earthquake

ALBERTO RIOS (b. 1952)
Wet Camp
Spring in the Only Place Spring Was

MARK JARMAN (b. 1952)
The Supremes

GARY SOTO (b. 1952)
Saturday at the Canal

SUZANNE DOYLE (b. 1954)
Heart's Desire

JOE BOLTON (1961-1990)
Laguna Beach Breakdown
The Lights at Newport Beach
Days of Summer Gone

Acknowledgments

Robert Mezey is an eminent poet, translator, critic, and editor. His books include the Lamont Prize-winning The Lovemaker (1960) and Collected Poems 1952-1999 (2000). He lives in Pomona, California.

Gedruckte Welten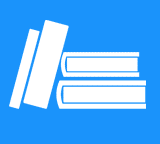 Kunden, die diesen Artikel gekauft haben, kauften auch
Kundenbewertungen zu "Poems of the American West"
Diese Artikel könnten Sie auch interessieren
Kontakt
+49 (0)40
4223 6096
Wir helfen Ihnen gerne:
Mo. - Fr. 8.00 - 20.00 Uhr
Sa.: 10.00 - 18.00 Uhr

(Kostenpflichtige
Rufnummer -
Kosten abhängig
von Ihrem Anbieter)
Chat
Zuletzt angesehene Artikel