Having It All?: Choices for Today's Superwoman
Sprache: Englisch.
Lieferbar innerhalb von zwei Wochen
Buch
€ 26,49

*
inkl. MwSt.
Produktdetails
Titel: Having It All?: Choices for Today's Superwoman
Autor/en: Nicolson

ISBN: 0470846879
EAN: 9780470846872

Sprache: Englisch.

JOHN WILEY & SONS INC
Dezember 2002 - kartoniert - 209 Seiten
We are so lucky; we can have everything: dazzling careers, financial success, happy and fulfilling emotional lives, well-adjusted children, a strong and supportive intimate relationship, friends, a social life, be feminine and look lovely too. Can't we? No. Most women find themselves lacking somewhere and how much we struggle towards achieving all this depends on how much we've absorbed this 21st century myth. Dr Paula Nicloson is an expert on gender relations and reproductive health. She shows us how psychological theories explain women's desires and their experiences at home and work and offers solutions to help us when the balance feels like it's tipping one way or another. Easy to read and reassuring, keep it handy for when you have to make decisions about home-life versus career, who you are now and who you want to be in the future.

About the author. Acknowledgements. Introduction: Who should read this book, and why? 1 Making Choices. Choices for todaya s Superwoman. Todaya s Superwoman. Identifying the pressures: what we want, what we dona t want. Exposing the myth of Superwoman. Being true to yourself: making your own choices. 2 The Superwoman Syndrome. The heart of womena s psychology? Historical background. Womena s minds and womena s lives. Who is a Superwoman? The history of todaya s Superwoman. a Superwoman Quits!!!a -- reasoned withdrawal or backlash politics? The heart and mind of Superwoman. What women want. Controlling womena s bodies and minds. Superwoman rising from the ashes. Conclusions. 3 Psychological survival and managing your a self a . The psychodynamic approach. Presenting your self. Choice and preference: clues to our self--awareness. What do we need? What do we want? Fulfilment and health. Self--actualisation and psychological type. Superwomen, choices and having it all. I know who I am. What have feelings got to do with it? Mind the gap! Self--fulfilment and the emergence of our personal Superwoman. What others do to you. Being confident in adversity. Conclusions. 4 Myth, magic or just hard work. What type of Superwoman are you?: Are you sure you should be doing this? Describing Superwoman. Real and false choices. Beware of the false self. The real self: understanding our drives. What about Superwoman? What kind of Superwoman are you? But really -- who are you? 5 The rise of Superwoman From fear of success to emotional intelligence Womena s motives at work. Fear of success: the myth of the passive woman? Femininity and passivity: womena s natural self? Different bodies, different minds. Freud and femininity. Biology, genes, brains and gender. From different psychologies to better psychologies. Emotional intelligence and female natures: are we the winners now? Emotional competence. Conclusions. 6 It is still a mana s world! Having it all at work: Having it all -- at work. Real womena s lives. Conflicts at work: challenges to having it all. Beware of hazards. Mapping the territory. Barriers to success and the downfall of a Queen Bee. Overcoming internal barriers. Overcoming external barriers. Conclusions. 7 Motherhood versus the glittering career. Coping with the backlash Lifestyle choices for Superwoman. Expectations versus reality: what do you do when the baby arrives? You can still find a pathway to success! The emancipation of mothers: an oxymoron! The role of fathers in the lifestyle choice. Superwoman and the backlash against feminism. Conclusions: You dona t need to do it all and you dona t need to lose it all! 8 Coping with stress. Superwoman says a no!a Juggle dona t struggle! Stress and Superwoman. Recognising stress in our lives. How to cope with stress. Breaking the stress/burn--out cycle? Assertiveness -- saying a noa . Conclusions. 9 Challenging choices. Working with what youa ve got!: So who has problems now? Women joining in. Choices for todaya s Superwoman. Further information. Notes and references. Index.

"!If you feel that you are about to make choices or are unhappy with your day--to--day life, then read Paula Nicolsona s book!" (familyonwards.com, 24 October 2002) "...offers particularly reassuring advice...", January 2003) "!Easy to read and reassuring, keep it handy for when you have to make decisions about home--life versus career!" (Rollercoaster.ie -- Competition, 17 January 2003)

Gedruckte Welten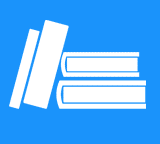 Kunden, die diesen Artikel gekauft haben, kauften auch
Kundenbewertungen zu Nicolson "Having It All?: Choices for Today's Superwoman"
Diese Artikel könnten Sie auch interessieren
Kontakt
+49 (0)40
4223 6096
Wir helfen Ihnen gerne:
Mo. - Fr. 8.00 - 20.00 Uhr
Sa.: 10.00 - 18.00 Uhr

(Kostenpflichtige
Rufnummer -
Kosten abhängig
von Ihrem Anbieter)
Chat
Zuletzt angesehene Artikel