Women's Activism and Globalization: Linking Local Struggles and Transnational Politics
Sprache: Englisch.
Lieferbar innerhalb von zwei Wochen
Taschenbuch
€ 47,99

*
inkl. MwSt.
Produktdetails
Titel: Women's Activism and Globalization: Linking Local Struggles and Transnational Politics

ISBN: 0415931452
EAN: 9780415931458

Sprache: Englisch.

Herausgegeben von Nancy A. Naples, Manisha Desai
ROUTLEDGE CHAPMAN HALL
Mai 2002 - kartoniert - 344 Seiten
"Women's Activism and Globalization" is a broad and comprehensive collection that shows how women activists across the globe are responding to the forces of the "new world order" in their communities. The first person accounts and regional case studies provide a truly global view of women working in their communities for change. The essays examine women in urban, rural, and suburban locations around the world to provide a rich understanding of the common themes as well as significant divergences among women activists in different parts of the world.

Part One: Introduction 1. Changing the Terms: Community Activism, Globalization, and the Dilemmas of Transnational Feminist Praxis Nancy A. Naples 2. Transnational Solidarity: Women's Agency, Structural Adjustment and Globalization Manisha Desai 3. Women's Local and Translocal Responses: An Introduction to the Chapters Nancy A. Naples and Manisha Desai Part Two: Organizing Across Borders 4. Women to Women: Dissident Citizen Diplomacy in Nicaragua Clare Weber 5. From Mother's Rights to Equal Rights: Post-Soviet Grassroots Women's Associations Alexandra Hrycak 6. Las Mujeres Invisibles/The Invisible Women Sharon Ann Navarro 7. Contesting Multiple Margins: Asian Indian Community Activism in the Early and Late 20th Century Bandana Purkayashta Part Three: Localizing Global Politics 8. Creating Alternatives from a Gender Perspective: Transnational Organizing for Maquila Worker's Rights in Central America Jennifer Bickham Mendez 9. Context, Strategy, Ground: Rural Women Organizing to Confront Local/Global Economic Issues Betty Wells 10. Linking Local Efforts with Global Struggle: Trinidad's National Union of Domestic Employees Marina Karides 11. Women Activists in Mali: The Global Discourse on Human Rights Susanna D. Wing Part Four: Activism In and Against the Transnational State 12. The Limits of Micro-Credit: Transnational Feminism and US AID Activities in the United States and Morocco Winnifred Poster and Zakia Salime 13. "No Discrimination Whatsoever": Women's Transnational Activism and the Evolution of EU Sex Equality Policy Rachel A. Cichowski 14. Redefining Security: Okinawa Women's Resistance to US Militarism Yoko Fukumura and Martha Matsuoka Conclusion 15. Transnational Feminist Praxis: The Politics of Location Nancy A. Naples

Nancy A. Naples is the Director of the Women's Studies Program at the University of California-Irvine and is the author of Grassroots Warriors (Routledge, 1998) and editor of Community Activism and Feminist Politics (Routledge, 1997). Manisha Desai is Chair of Sociology and member of the Women's Studies Program at Hobart and William Smith Colleges, Geneva, NY.

"This wonderful collection of essays explores the complicated connections between local and transnational politics. All of the essays illuminate the creative and courageous ways in which women challenge global inequalities from diverse localities."-Amrita Basu, editor of "The Challenge of Local Feminisms: Women's Movements in Global Perspective ""Women's Activism and Globalization.is a marvelous collection of case studies that demonstrates how global and economic change are manifested in women's daily lives and how women have mobilized in response to these powerful forces."-Jill Quadagno, author of "The Color of Welfare: How Racism Undermined the War on Poverty "This exciting book shows us that the many diverse struggles of women worldwide against global restructuring are engendering a complex architecture that is more than the sum of these struggles."-Saskia Sassen, author of "Globalization and Its Discontents "We need more attention to the diverse and growing nature of women's working contributions around the world, and the new politics of globalization. This collection brings the two areas together admirably. Highly recommended."-Gillian Youngs, author of "International Relations in a Global Age "From global to local and back again, this collection uncovers women's diverse and collective activisms in response to globalization and economic restructuring. These stories offer testimony to the possibilities for local and global challenges that engender transformation of ourselves and our world."-Deborah Stienstra, author of "Women's Movements and International Organizations

Preiswert lesen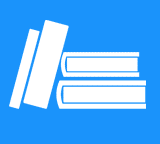 Kunden, die diesen Artikel gekauft haben, kauften auch
Kundenbewertungen zu "

Women's Activism and Globalization: Linking Local Struggles…

"
Diese Artikel könnten Sie auch interessieren
Kontakt
+49 (0)40
4223 6096
Wir helfen Ihnen gerne:
Mo. - Fr. 8.00 - 20.00 Uhr
Sa.: 10.00 - 18.00 Uhr

(Kostenpflichtige
Rufnummer -
Kosten abhängig
von Ihrem Anbieter)
Chat
Zuletzt angesehene Artikel