Winning Strategies for the New Latin Markets
Sprache: Englisch.
Vorbestellbar
Taschenbuch
€ 35,49

*
inkl. MwSt.
Produktdetails
Titel: Winning Strategies for the New Latin Markets
Autor/en: Fernando Robles, Francoise Simon, Jerry Haar

ISBN: 0130617164
EAN: 9780130617163

Sprache: Englisch.

FINANCIAL TIMES PRENTICE HALL
August 2002 - kartoniert - 400 Seiten
Latin America has been an up-and-down place economically for a long time. In late 2001 and 2002, the Argentina crisis has taken some of the glow off what has been a very good last decade for this area. But, Argentina side, the next big arena for economic growth in the world is Latin America. This book shows the pitfalls and the upside to avoid and exploit in mining the new latin markets.


Foreword. Preface. I. THE NEW ENVIRONMENT. 1. Latin Business in the New Economy. Macro Outlook: Economics of Uncertainty. Regional Integration Scenarios. Technology Trends. Company Strategies. 2. The Latin Consumer Markets: Convergence or Fragmentation? Size of the Latin Market. Drivers of Buying Power in Latin Markets. Latin Market Consumption Patterns. Segmenting the Latin Market. Connectivity in Latin America. Latin Markets in the Twenty-first Century. 3. The Latin Market Competitive Landscape. The Structure of Competition in Latin America. Multinational Firms and Corporate Strategies. II. SECTOR-SPECIFIC STRATEGIES. 4. Building the Infrastructure Network. Massive Infrastructure Investment Needs. Infrastructure Reforms. Investors' Expectations for Reformed Infrastructure Markets. Regional Network Strategies in Reformed Latin American Infrastructure. Telecom Argentina: A Narrow Regional Integrator. Integrator or Specialist? 5. Reaching the New Latin Consumers. Consumer Value in Uncertain Times. Positioning to Meet Consumer Value in Latin Markets. Building Brands in Volatile and Uncertain Markets. Level of Market Aggregation. Unilever: Blending Global, Regional, and Local Strategies in Latin Consumer Food Markets. Retail Metamorphosis in Latin Markets. Integrators and Specialists in Consumer Markets. 6. Funding the Latin Market Growth. Trends in the Financial Services Sector. Strategic Responses of Financial Institutions. Financial Firm Strategies: From Diversified Competitors to Niche Players. Grouping Strategic Responses. 7. Improving Health Services and Products. Regional Health Profile. Health Reform. Pharmaceutical Markets: Scope and Growth. Conclusion. III. CONCLUSION. 8. Windows of Opportunity and Winning Strategies for Latin Markets. The New Latin Market: Latin American or American Latin? Strategy in Uncertain and Volatile Markets. Drivers of Opportunities. Windows of Opportunities. Links to the Global Economy. Strategies for Latin Markets. Winning Strategies. Brand Relevance: Key to Implementing Winning Strategies. Conclusion. Endnotes. Index.

DR. FERNANDO ROBLES is Professor of International Business at the School of Business and Public Management at George Washington University. His areas of research and consulting are global marketing and regional marketing strategies. Dr. Robles was President of the Business Association of Latin American Studies from 1989-1990 and served as its Chairman of the Board of Trustees. He has given seminars and participated in executive management programs in Brazil, Chile, Colombia, Costa Rica, Dominican Republic, Mexico, and Peru. His work has appeared in The Journal of International Business Studies, International Marketing Review, The International Executive, Thunderbird International Business Review, Latin American Business Review, and many other publications. A native of Peru, Dr. Robles holds an M.B.A. from Georgia State University and a Ph.D. from Pennsylvania State University. DR. FRANCOISE SIMON, President of SDC Consulting and Professor of Marketing at Columbia University, researches global strategies in the consumer, health, and high-tech sectors. She is co-author of Europe and Latin America in the World Economy and Growing Your Business Globally and has led practices in global strategy and marketing at two major consulting firms. Dr. Simon has designed and led over 200 management seminars for Fortune 500 firms and major European and Asian multinationals. She received the Margaret Chandler Award for Commitment to Excellence at Columbia University, and she is a member of the Council on Foreign Relations. She holds an M.B.A. from Northwestern University and a Ph.D. from Yale University. DR. JERRY HAAR is Director of the Inter-American Business and Labor Program at the Dante B. Fascell North-South Center, University of Miami, as well as Senior Research Associate there and at the Wharton School of the University of Pennsylvania. Dr. Haar has held visiting appointments at Harvard and Stanford and has been a Fulbright Scholar at the Fundacao Getulio Vargas in Brazil. He has also served as director of Washington programs for the Council of the Americas, a New York-based business association of more than 200 corporations comprising a majority of U.S. private investment in Latin America. Dr. Haar has written eight books and numerous articles that appeared in such publications as The Wall Street Journal, The New York Times, Financial Times (London), and BusinessWeek. He holds a Ph.D. from Columbia University. Foreword by Victor J. Menezes, Chairman and CEO, Emerging Markets Business, Citigroup

Preiswert lesen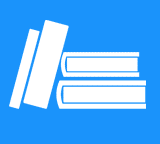 Kunden, die diesen Artikel gekauft haben, kauften auch
Kundenbewertungen zu

Fernando Robles, Fr…

"Winning Strategies for the New Latin Markets"
Diese Artikel könnten Sie auch interessieren
Kontakt
+49 (0)40
4223 6096
Wir helfen Ihnen gerne:
Mo. - Fr. 8.00 - 20.00 Uhr
Sa.: 10.00 - 18.00 Uhr

(Kostenpflichtige
Rufnummer -
Kosten abhängig
von Ihrem Anbieter)
Chat
Zuletzt angesehene Artikel