I Run, Therefore I Am--Nuts!
Sprache: Englisch.
Vorbestellbar
Jetzt
€ 14,49

*
inkl. MwSt.
Bisher: € 16,99
Produktdetails
Titel: I Run, Therefore I Am--Nuts!
Autor/en: Bob Schwartz

ISBN: 0736040358
EAN: 9780736040358

Sprache: Englisch.

HUMAN KINETICS
August 2001 - kartoniert - 264 Seiten
Like a Dave Barry column that pokes fun at everyday life for millions of people, Schwartz's musings on running bring knowing smiles and belly laughs to runners of all abilities. Illustrations by former "Mad Magazine" artist B.K. Taylor.

Part I Training: Avoiding the Fall From Pace and Belly Smacking Into the Lactic Acid Pool; Chapter 1 Rules to Run By (Heh, Heh, Heh); Chapter 2 Just Call Me Gumby; Chapter 3 I'm Treadmill Man, Hear the Hum; Chapter 4 Around the Learning Curve; Chapter 5 Kenyan Water Aerobics; Part II Racing: The Thrill of Victory and the Agony of Da Feet; Chapter 6 Runner Mutation; Chapter 7 Not So Scarlet Letters; Chapter 8 City of Lard, Here I Come; Chapter 9 Parade Charade; Chapter 10 Introduction to Ingurgitation; Chapter 11 Send in the Clowns; Chapter 12 Turkey Lemmings; Part III The Mind-Set of the Distance Runner: The Plentiful Peculiarities of the Perspiring Fanatic; Chapter 13 Trick or Feet; Chapter 14 A Streak Isn't for the Meek; Chapter 15 Loony Ways of the Wayward Runner; Chapter 16 Mind of the Lost; Chapter 17 Shoe-Be-Do-Be-I-Did; Chapter 18 How Many Virtual Miles Do You Have?; Chapter 19 The Runner's Better Half; Part IV The Runner's Multiple Skills: Abilities Uncovered in the Unbearable Heaviness of Breathing; Chapter 20 Tegla Take Two; Chapter 21 Aggrandizement Amplified; Chapter 22 Get Your Groove Thing; Chapter 23 You Can't Lose Me Now; Chapter 24 Exhilaration of Exhaustion; Part V Nutrition and Recovery: The Search for the Holy Snail and the Joy of C3-Couch, Chips, Clicker; Chapter 25 On My Way Back to Candyland; Chapter 26 It's All in the Drool; Chapter 27 The Idle Truth; Chapter 28 The Missing Drink; Part VI The Marathon: Would We Be Doing Any of This if Pheidippides Had Been in Just a Little Better Shape?; Chapter 29 Marathon Madness; Chapter 30 From the Plains of Greece We Come; Chapter 31 Rookie Runner, Hear My Words; Chapter 32 The Answer Is Going to Be Yes; Chapter 33 Coach Rod and the Zone; Part VII Injuries: What Tunes Does the Iliotibial Band Play?; Chapter 34 The Endorphinless Runner's Low; Chapter 35 Name That Ailment; Chapter 36 Run to Glory, or at Least the End of the Block; Part VIII Aging Gracefully: If I'd Known it Could Be So Fun, I'd Have Done It Sooner; Chapter 37 Lifetime Taper for a Masterous Peak; Chapter 38 Which Way Did It Go?; Part IX Competition and Effort: I'd Whoop My Grandma in Tiddlywinks!; Chapter 39 Battle in the Basement; Chapter 40 Nocturnal Decathlon; Chapter 41 Yo, Einstein! Recognize a Pattern Here?; Chapter 42 Running Matters; Chapter 43 Best Laid Plans; Part X Motivation: To Thine Own Sole Be True; Chapter 44 The Motivator in a Hat; Chapter 45 A Very Calculating Man; Chapter 46 Procrastinate Now; Chapter 47 Twin Theories of Running Resourcefulness.

Once a creative consultant for Walt Disney Feature Animation, B.K. Taylor is now a well-known illustrator and writer. He has contributed comic strips to many publications including National Lampoon, Hot Dog, and Dynamite magazines; scholastic publications; and various joke books. He has also illustrated Sesame Street books and magazine.Taylor's work has been recognized with the Inkpot Award, the Gold Brick, seven Caddies, the Funny Bone Award, and the Ace Award.

"
"""Every true runner will get a laugh out of this book. Schwartz does a good job pointing out the wonderful absurdities of our sport."""
Arturo Barrios
Five-time world-record holder
"""In this book, Bob Schwartz captures a unique spirit that every runner experiences regardless of fitness level. His perspective on running--a sport that can cause extreme moments of both glory and pain--is sharp, real, and very funny. Schwartz covers all the basics with a witty voice and a runner's hard-earned experience."""
Lizzie Wann
Editor of Fitness Runner magazine
"""What a delightful book. I thoroughly enjoyed it. I could relate to it through my own experiences. The reading is light and humorous, and it takes a completely different approach to running. Very refreshing."""
Colleen De Reuck
Professional runner
"""There is wisdom behind the laughter! Bob Schwartz makes you smile as he reminds you that behind the science of running, there is a lot of laughs and luck! He encourages the runners with wit and revelations that years of running experience (and inexperience!) provide. I Run, Therefore I Am Nuts will reinforce every runner's love of the sport, and pride in their accomplishments. It's a fun read that I recommend to runners of all abilities."""
Susan Kalish
Executive Director, The American Running Association
"""Most runners take their sport seriously--sometimes too seriously. Bob Schwartz provides a refreshingly irreverent slant on a variety of topics to help keep a more balanced perspective. Take a run on the lighter side!"""
Jeff Galloway
1972 Olympian, 10,000m
Author of Galloway's Book on Running
"

Preiswert lesen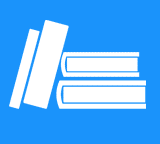 Kunden, die diesen Artikel gekauft haben, kauften auch
Kundenbewertungen zu Bob Schwartz "I Run, Therefore I Am--Nuts!"
Diese Artikel könnten Sie auch interessieren
Kontakt
+49 (0)40
4223 6096
Wir helfen Ihnen gerne:
Mo. - Fr. 8.00 - 20.00 Uhr
Sa.: 10.00 - 18.00 Uhr

(Kostenpflichtige
Rufnummer -
Kosten abhängig
von Ihrem Anbieter)
Chat
Zuletzt angesehene Artikel
Entdecken Sie mehr