Cruising the Chesapeake: A Gunkholer's Guide
Sprache: Englisch.
Vorbestellbar
Buch
€ 37,99

*
inkl. MwSt.
Produktdetails
Titel: Cruising the Chesapeake: A Gunkholer's Guide
Autor/en: William H. Shellenberger, Shellenberger William

ISBN: 0071363718
EAN: 9780071363716

Sprache: Englisch.

INTL MARINE PUB CO
Juni 2001 - gebunden - 512 Seiten
Acclaimed as the ultimate guide to uncrowded anchorages, Cruising the Chesapeake is the reference of choice among sailors and powerboaters seeking to avoid the beaten path. This new Third Edition has been expanded to include coverage of the Atlantic coasts of New Jersey, Delaware, and Maryland, including Delaware Bay. Readers get: - A cruise planner for short or long itineraries- An expansive catalog of GPS coordinates - Major updates to all piloting and shoreside facilities

Acknowledgments
Preface
How to Use This Book
The Regions
Anchorages
Ratings
Sketch Maps
Caveat Yachtsman
Introduction
A Bit about the Chesapeake
Navigating the Bay
Atlantic Coastal Region & Approaches to the Chesapeake
Hazards to Navigation
General Hazards
An Abbreviated Chesapeake Romance
Shellfishing
Fishing
Suggested Cruises
Northern Chesapeake Bay
Central Chesapeake Bay
Southern Chesapeake Bay
Harbors of the Chesapeake Bay
Region 1: Head of Bay to Pooles Island
Eastern Shore
Elk River
Sassafras River
Howell Point to Fairlee Creek
Western Shore
Northeast River
Susquehanna River
Spesutie Island to Pooles Island
Region 2: Pooles Island to Bay Bridges
Eastern Shore
Tolchester Beach, Swan Creek, & Rock Hall
Chester River
Western Shore
Gunpowder River
Seneca Creek, Middle River, & Back River
Patapsco River
Magothy River
Region 3: Bay Bridges to Little Choptank River
Eastern Shore
Kent Island (Bay Side)
Eastern Bay
Poplar Island Narrows & Poplar Harbor
Choptank River
Little Choptank River
Western Shore
Whitehall Bay
Severn River
Fishing Creek
South River
Rhode River & West River
Herring Bay to Plum Point
Region 4: Little Choptank River to Potomac River
Eastern Shore
Honga River
Fishing Bay
Nanticoke River
Wicomico River
Deal Island
Manokin River
Big Annemessex River
Little Annemessex River
Smith Island
Tangier Island
Western Shore
Plum Point to Patuxent River
Patuxent River
St. Jerome Creek
Region 5: Potomac River
Mouth of Potomac to Port Tobacco River
Lower Potomac River
St. Marys River
Coan River
Yeocomico River
Herring Creek
Lower Machodoc Creek
Nomini Bay & Creek
Currioman Bay
Breton & St. Clements Bays
Wicomico River
Popes Creek
Mattox & Monroe Creeks
Upper Machodoc Creek
Port Tobacco River to Washington
Port Tobacco River
Nanjemoy Creek
Potomac Creek
Aquia & Quantico Creeks
Upper Potomac River
Washington, D.C.
Region 6: Potomac River to Wolf Trap Light
Eastern Shore
Pocomoke Sound
Chesconessex Creek to Hungars Creek
Western Shore
Little Wicomico River
Great Wicomico River
Mill Creek to Fleets Bay
Rappahannock River
Piankatank River
Region 7: Wolf Trap Light to Cape Henry
Eastern Shore
Cape Charles Harbor, Kings Creek, & Cherrystone Inlet
Kiptopeke Beach
Cape Charles Channel
Western Shore
Horn Harbor
Mobjack Bay
York River
Back Creek to Salt Ponds
Hampton Roads
Elizabeth River (Norfolk & Portsmouth)
James River
Upper James River to Richmond
Hampton Roads to Chesapeake Bay Bridges
Cape Henry
The Atlantic Coast & the Delaware Bay & River
Region 8: City Island to Sandy Hook
City Island to New York Harbor Upper Bay
Gravesend Bay to Jamaica Bay
Western Lower Bay
Region 9: Sandy Hook to Cape May
Region 10: Delaware Bay & River
Delaware Bay
Delaware River
Region 11: Delmarva Peninsula
Wachapreague Inlet to Cape Charles
Chesapeake Bay Entrance
Appendices
1. VHF-FM Channels
2. U.S. Coast Guard Marine Information & Coastal Weather Broadcasts
3. Useful Waypoints
4. Partial Listing of Charter Services on the Chesapeake
5. Dockside Sewage Pumpout Facilities
6. Bibliography
Index

William H. Shellenberger has cruised the Chesapeake Bay with his family for more than a quarter century and has made the study of its numerous gunkholes his life's work. He's been into nearly every one of them, run aground finding shortcuts you can take and the ones you can't, and found the spots where you can hide from the crowds or become part of them. Most any weekend from early spring to late fall, Bill and his family can be found nosing their Westerly Berwick up yet another unexplored creek or inlet, their Tibetan Terriers pointing out a likely place to land.

Gedruckte Welten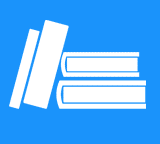 Kunden, die diesen Artikel gekauft haben, kauften auch
Kundenbewertungen zu

William H. Shellenb…

"Cruising the Chesapeake: A Gunkholer's Guide"
Diese Artikel könnten Sie auch interessieren
Kontakt
+49 (0)40
4223 6096
Wir helfen Ihnen gerne:
Mo. - Fr. 8.00 - 20.00 Uhr
Sa.: 10.00 - 18.00 Uhr

(Kostenpflichtige
Rufnummer -
Kosten abhängig
von Ihrem Anbieter)
Chat
Zuletzt angesehene Artikel