Instrument 2E
2. Auflage. 6:B&W 8. 25 x 11 in or 280 x 210 mm Perfect B…
Lieferbar innerhalb von 2 bis 3 Werktagen
Buch
€ 81,99

*
inkl. MwSt.
Produktdetails
Titel: Instrument 2E
Autor/en: Walmsley

ISBN: 0471121363
EAN: 9780471121367

2. Auflage.
6:B&W 8. 25 x 11 in or 280 x 210 mm Perfect Bound on White w/Gloss Lam.
Sprache: Englisch.

John Wiley & Sons, Inc.
5. Januar 1998 - kartoniert - 544 Seiten
In the beginning, there were four financial instruments: a bank deposit, a bill of exchange, a bond, and an equity. Today, as a result of a steady stream of financial innovations, the market landscape is far less sparse-and far more complex. To help you maneuver smoothly and profitably within this crowded and much-evolved arena, Julian Walmsley's New Financial Instruments has been thoroughly revised and expanded to include complete coverage of all the new financial instruments available to market practitioners.
New Financial Instruments, Second Edition offers a clear, practical perspective on the shifts and changes behind today's dizzying proliferation of market tools and techniques. Its in-depth examination of both international and domestic markets probes the nature, causes, and consequences of financial innovation, as well as the ins and outs, advantages and disadvantages of the myriad products engendered by change.
New Financial Instruments, Second Edition is a comprehensive, comparative guide offering concise descriptions of convertibles, warrants, preferred stocks, and other instruments. In addition, Walmsley's clear-eyed analysis distills the latest variations in areas such as barrier options, asset-backed securities, credit derivatives, structured notes, and equity derivatives. There's important information on the origin and methodology of each innovative technique, as well as essential details on the risks, rewards, and key considerations that must be understood before deciding on one instrument over another.
New Financial Instruments, Second Edition takes you step-by-step through a wide range of procedures, revealing how to:
* Analyze risk level and return
* Use interest rates and currency swaps in synthetic securities
* Value exotic options, weighing the risks they entail against the leverage they provide
The book also addresses such key topics as:
* Basic analytical tools-present value calculations, zero-coupon curves, modern portfolio theory, value at risk, continuous compounding
* Securitization-transferable loan instruments, Eurocommercial paper, and asset-backed securities
* Swaps-interest rate, currency, diff, zero coupon, asset, and equity
* Options-barrier, binary, cliquet, ladder, rainbow, shout
* Mortgage-backed securities-market development, superfloaters and inverse superfloaters, PAC bonds, reverse PACs and lockouts, TAC bonds
Supported by extensive illustrations and working examples, this indispensable resource is a must for anyone seeking to understand and apply the latest financial innovations.
A comprehensive guide to today's new financial instruments-what they are, how they work, and how you can profit from them
Written by an expert practitioner in the field, this up-to-date, systematic guide takes you through the ins and outs, advantages and disadvantages, risks and rewards of today's sophisticated new financial tools and techniques. Now revised and expanded, New Financial Instruments has complete coverage of bonds, equities, warrants, and other traditional vehicles, as well as a comprehensive overview of the latest developments in asset- and mortgage-backed securities, credit and equity derivatives, convertibles, and preferred stocks.
"With the flood of innovations we have seen in international finance in recent years there was a great need for a succinct, comprehensive survey of the field. New Financial Instruments fills that need admirably."-Professor Brian Scott-Quinn, ISMA Centre, University of Reading, U.K.
(www.ismacentre.rdg.ac.uk)
"For the practitioner to keep up with innovations across a wide range of markets is always difficult. This book will be a great help to those who need to bring themselves up to date with a great variety of markets."-John Langton, Chief Executive, International Securities Market Association, Zurich

FOUNDATIONS.
Financial Innovation.
Basic Instruments.
Some Analytical Tools.
Forwards and Futures.
Swaps.
Option Basics.
NEW FINANCIAL INSTRUMENTS.
Option Instruments.
Securitization.
New Types of Bonds.
Mortage-Backed Securities.
Asset-Backed Securities.
Structured Notes.
Credit Derivatives.
Preferred Stock.
Convertibles and Warrants.
Equity Derivatives.
Special Types of Equity.
Bibliography.
Index.

JULIAN WALMSLEY is a Managing Director of Askeaton Associates Ltd. (www.askeaton.com) and a Visiting Research Fellow at the ISMA Centre, University of Reading, U.K. Previously he was Chief Investment Officer for Mitsubishi Finance International, London, and Senior Investment Officer for Oil Insurance, Bermuda, after spending many years in the foreign exchange and swaps areas at Barclays Bank in London and New York.

"With the flood of innovations we have seen in international finance in recent years there was a great need for a succinct, comprehensive survey of the field. New Financial Instruments fills that need admirably."-Professor Brian Scott-Quinn, ISMA Centre, University of Reading, U.K. (www.ismacentre.rdg.ac.uk)
"For the practitioner to keep up with innovations across a wide range of markets is always difficult. This book will be a great help to those who need to bring themselves up to date with a great variety of markets."-John Langton, Chief Executive, International Securities Market Association, Zurich
Praise for the original edition of New Financial Instruments: "Walmsley's New Financial Instruments is an eye-opening tour through the world of high finance. The author is well versed in the innovations taking place around the globe and explains their operations with much clarity . . . a must read for anyone who wants to be brought up to date on the latest trends in international financial markets."-Francois A. Lees, Professor of Finance, Saint John's University, New York

Gedruckte Welten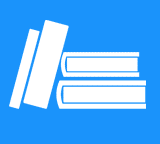 Kunden, die diesen Artikel gekauft haben, kauften auch
Kundenbewertungen zu Walmsley "Instrument 2E"
Diese Artikel könnten Sie auch interessieren
Kontakt
+49 (0)40
4223 6096
Wir helfen Ihnen gerne:
Mo. - Fr. 8.00 - 20.00 Uhr
Sa.: 10.00 - 18.00 Uhr

(Kostenpflichtige
Rufnummer -
Kosten abhängig
von Ihrem Anbieter)
Chat
Zuletzt angesehene Artikel