Woman, Church, and State
Unabridged. Sprache: Englisch.
Vorbestellbar
Taschenbuch
€ 22,49

*
inkl. MwSt.
Dieses
Taschenbuch
ist auch verfügbar als:
Produktdetails
Titel: Woman, Church, and State
Autor/en: Matilda Joslyn Gage

ISBN: 1591020077
EAN: 9781591020073

Unabridged.
Sprache: Englisch.

HUMANITY BOOKS
Juni 2002 - kartoniert - 554 Seiten
This classic history of woman's oppression is one of the first attempts to document the sad legacy of injustice and discrimination against women, which is unfortunately inseparable from the history of both Christianity and the evolution of the Western state. Beginning in the pre-Christian era, where she finds more evidence of freedom for women than in subsequent eras, pioneering women's rights advocate Matilda Joslyn Gage traces the patterns of male domination in both church and state that kept women in virtual bondage. Among the topics of her research is the medieval exaltation of celibacy as an expression of the male belief that women were unclean and the cause of original sin, the gross discrimination against women in canon law, abuse of women in the feudal system, the persecution of women as witches, the virtual slave status of wives and their almost total legal subjugation to their husbands, toleration of polygamy, the debilitating drudgery of woman's daily work, and the widespread opposition to women's education by both church and state.

Perhaps the most farseeing and radical of the early feminists, Gage had the vision to realize that society's fundamental institutions had to be drastically reformed before women would begin to enjoy equal rights. Many of her concerns sound very modern: she deplored the unequal treatment of the prostitute vs. her client, the practice of non-conviction or of pardoning in rape trials, unequal pay, wife battering, the sexual abuse of female children, and many other abuses that only today are being seriously addressed. Originally published in 1893, this work was the fruit of twenty years of research and should be read by everyone who supports equality between men and women.

This new edition is complemented by an introduction by renowned author, lecturer, and historical performer Sally Roesch Wagner, who helped found one of the country's first programs in women's studies. She is executive director of the Matilda Joslyn Gage Foundation.

MATILDA JOSLYN GAGE was born on March 24, 1826, in Cicero, New York. An only child, she was raised in a household dedicated to antislavery. Her father, Dr. Hezekiah Joslyn, was a nationally known abolitionist, and the Joslyn home was a station on the Underground Railroad.

In 1845 she married merchant Henry Hill Gage, with whom she would have four children. They eventually settled in Fayet­teville, New York, near Syracuse, and their home became a station on the Underground Railroad. Although occupied with both family and antislavery activities, Gage was drawn to a new cause: the woman's suffrage movement. Her life's work would become the struggle for the complete liberation of women. Unable to attend the first Woman's Rights Convention held in Seneca Falls, New York, in 1848, Gage attended and addressed the third national convention in Syracuse, New York, in 1852. She became a noted speaker and writer on woman's suffrage.

During the Civil War, Gage was an enthusiastic organizer of hospital supplies for Union soldiers. In 1862 she predicted the failure of any course of defense and maintenance of the Union that did not emancipate the slaves.

Gage, along with Susan B. Anthony and Elizabeth Cady Stanton, was a founding member of the National Woman Suffrage Association and served in various offices of that organization (1869-1889). She helped organize the Virginia and New York state suffrage associations, and was an officer in the New York association for twenty years. From 1878 to 1881 she published the National Citizen and Ballot Box, the official newspaper of the NWSA.

In 1871 Gage was one of the many women nationwide who unsuccessfully tried to test the law by attempting to vote. When Susan B.Anthony successfully voted in the 1872 presidential election and was arrested, Gage came to her aid and supported her during her trial. In 1880 Gage led 102 Fayetteville women to the polls when New York State allowed women to vote in school districts where they paid their taxes.

During the 1870s Gage spoke out against the brutal and unfair treatment of Native Americans. She was adopted into the Wolf Clan of the Mohawk nation and given the name Ka-ron­ien-ha-wi (Sky Carrier). Inspired by the Six Nation Iroquois Confederacy's form of government, where "the power between the sexes was nearly equal," this indigenous practice of woman's rights became her vision.

Gage coedited with Stanton and Anthony the first three vol­umes of the six-volume The History of Woman Suffrage (1881-1887). She also authored the influential pamphlets Woman as Inventor (1870), Woman's Rights Catechism (1871), and Who Planned the Tennessee Campaign of 1862? (1880).

Discouraged with the slow pace of suffrage efforts in the 1880s, and alarmed by the conservative religious movement that had as its goal the establishment of a Christian state, Gage formed the Women's National Liberal Union in 1890, to fight moves to unite church and state. Her book Woman, Church and State (1893) articulates her views. While Gage remained a supporter of woman's rights throughout her life, she spent her elder years concentrating on reli­gious issues. A staunch supporter of the separation of church and state, she opposed the religious right's attempt to turn the United States into a Christian nation. She also concentrated on the church's role in creating and maintaining the oppression of women.

Gage died in Chicago, Illinois, on March 18, 1898, five days after suffering a stroke. Her lifelong motto appears on her grave­stone in Fayetteville: "There is a word sweeter than Mother, Home or Heaven; that word is Liberty."

Preiswert lesen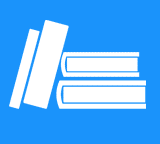 Kunden, die diesen Artikel gekauft haben, kauften auch
Kundenbewertungen zu Matilda Joslyn Gage "Woman, Church, and State"
Diese Artikel könnten Sie auch interessieren
Kontakt
+49 (0)40
4223 6096
Wir helfen Ihnen gerne:
Mo. - Fr. 8.00 - 20.00 Uhr
Sa.: 10.00 - 18.00 Uhr

(Kostenpflichtige
Rufnummer -
Kosten abhängig
von Ihrem Anbieter)
Chat
Zuletzt angesehene Artikel