Sensory-Motor Organizations and Development in Infancy and Early Childhood
Proceedings of the NATO Advanced Research Workshop on Senso…
Lieferbar innerhalb von 2 bis 3 Werktagen
Buch
€ 343,49

*
inkl. MwSt.
Produktdetails
Titel: Sensory-Motor Organizations and Development in Infancy and Early Childhood

ISBN: 0792308131
EAN: 9780792308133

Proceedings of the NATO Advanced Research Workshop on Sensory-Motor Organizations and Development in Infancy and Early Childhood Chateu de Rosey, France.
'NATO Science Series D'.
1990. Auflage.
Book.
Sprache: Englisch.

Herausgegeben von B. I. Bertenthal, H. Bloch
Springer Netherlands
31. Juli 1990 - gebunden - 534 Seiten
This book is the outcome of a Nato Workshop, held in France in July 1989. The workshop was organized to examine current ideas about sensory-motor organizations during human infancy and their development through early childhood. The study of sensory-motor development is experiencing a profound shift in scope, focus, methodology and theoretical foundations. Many of these changes are quite new and not yet well covered in the literature. We thought it would be useful for some of the leading researchers in this field to convene together and to compare notes, and collectively to establish future directions for the field. The reasons for a new conceptualization of sensory-motor development are no doubt numerous, but three are especially significant: 1. One concerns a shift from studying either sensory or motor processing to investigation of the relations between the two. 2. The second is connected to the new emphasis on action, and its implications for goal-directed and intentional behaviour extending over time. 3. Lastly, new theories and methodologies provide access to new tools for studying and conceptualizing the developmental process. 1.-One of the most enduring legacies of the behaviorist perspective has been a focus on the stimulus and the response to the exclusion of the relation between them (Pick, 1989). Historically, this bias translated into a research agenda in which the investigator was concerned with either perceptual or motor competence, but rarely the relation between them.

Section 1 Sensory-Motor Development From the Perspective of Neural Networks and Dynamical Systems.- Motor Skill Development and Neural Networks for Position and Code Invariance Under Speed and Compliance Rescaling.- The Perception-Action Coupling.- Coupling Perception and Action in the Development of Skill: A Dynamic Approach.- On Reconceptualising Sensorimotor Development in Dynamic Systems Terms.- Sensorimotor Factors in Communicative Development.- Discussion: Situational Analysis: Yes - Radical Systems Theory:No.- Section 2 Neurobehavioral Development: Motility and Visuo-Motor Coordinations.- Neurobehavioural Studies of Sensory-Motor Development and its Origins.- Temporal Organization in Fetal and Newborn Movement.- Categorization and Analysis of Preterm and Fullterm Newborn Motility.- Discussion: Development of Fetal and Neonatal Motor Activity: Implications for Neurology.- Cortical Maturation and Perceptual Development.- Status and Function of Early Sensory-Motor Coordination.- Discussion: The Goal-Directed Nature of Early Sensory-Motor Coordinations.- Discussion: Early Perceptual-Motor Development: A Dynamical Systems Perspective.- Section 3 Development of Posture and Visual-Vestibular Relations.- Early Visual-Vestibular Interactions and Postural Development.- Development of Postural Equilibrium During Sitting and Standing.- Discussion: Issues in the Development of Postural Control.- Discussion: Control, Organization and Integration in Postural Adjustments.- Application of Biomechanical Principles to the Study of Perception and Action.- Section 4 Development of Reaching and Manual Exploration.- Posture Control During Reaching.- Development of Manipulation Action in Infancy.- Discussion: Behavioral Organization and Perceptual Coding in Prehensile and Postural Development.- Discussion: Infant Prehension.- Reaching and Hand Adjusting to the Target Properties.- Effects of Object Properties, Attentional Constraints and Manual Exploratory Procedures on Haptic Perceptual Organization: A Developmental Study.- Discussion: Relations Between Vision and Touch: Perception and Motor Activity.- Bimanual Cooperation in Human Motor Action: A Reformulation of the Laterality Problem.- Discussion: Hand Movements as "Windows" Through Which to Study Other Processes.- Section 5 Development of Locomotion and its Implications for Perceptual Learning.- A Dynamical Systems Approach to Understanding the Development of Lower Limb Coordination in Locomotion.- Development of Perceptual-Motor Control While Walking Without Vision: The Calibration of Perception and Action.- Discussion: The Development of Walking and the Coordination of Visual Proprioceptive Flow: Where do we go from Here?.- Issues in the Development of Mobility.- Discussion: Relations Between Perception and Action in Infancy.- Discussion: Self-Produced Movement, Position Constancy and the Perceptual Learning Approach.- Postscript.- Discussion: Some Reflexions on Sensorimotor Organization of Speech During the First Year of Life.- Authors Index.

Gedruckte Welten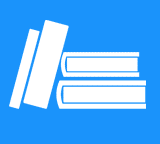 Kunden, die diesen Artikel gekauft haben, kauften auch
Kundenbewertungen zu "

Sensory-Motor Organizations and Development in Infancy and …

"
Diese Artikel könnten Sie auch interessieren
Kontakt
+49 (0)40
4223 6096
Wir helfen Ihnen gerne:
Mo. - Fr. 8.00 - 20.00 Uhr
Sa.: 10.00 - 18.00 Uhr

(Kostenpflichtige
Rufnummer -
Kosten abhängig
von Ihrem Anbieter)
Chat
Zuletzt angesehene Artikel