Impacts of Global Change on Tree Physiology and Forest Ecosystems: Proceedings of the Internatio…
Proceedings of the International Conference on Impacts of G…
Lieferbar innerhalb von zwei Wochen

Schöner schenken
:
17% Rabatt¹ sichern
!
Ihr Gutscheincode:
SANTA17
​
Buch
€ 242,99

*
inkl. MwSt.
Produktdetails
Titel: Impacts of Global Change on Tree Physiology and Forest Ecosystems: Proceedings of the International Conference on Impacts of Global Change on Tree Phy

ISBN: 0792349210
EAN: 9780792349211

Proceedings of the International Conference on Impacts of Global Change on Tree Physiology and Fores.
'Forestry Sciences'.
Auflage 1998.
Sprache: Englisch.

Herausgegeben von G. M. J. Mohren, K. Kramer, S. Sabate
SPRINGER NATURE
31. Januar 1998 - gebunden - 372 Seiten
These proceedings fonn the outcome of an International Conference on "Impacts of Global change on Tree Physiology and Forest Ecosystems ", held from 26-29 November 1996, at Wageningen, The Netherlands. The conference brought together biologists, ecologists, and forest scientist working in the field of impacts of elevated CO and air pollution on tree physiology and forest ecosystems, and marked the 2 completion of a European COST action on "Impacts of Elevated C02 levels and Air Pollutants on Tree Physiology" (ICAT / COST-614), as well as the conclusion of the frrst phase of an EU-funded project entitled "Long-Term Effects of C02 and Climate Change on European Forests (LTEEF) ", that was carried out under the Environment and Climate Programme of the 4th Framework Programme (contract no's EV5V-CT94-0468 and PECOINIS-CT94-0112). The conference aimed to present an overview of current knowledge of effects of air pollution and climate change, at the biophysical, biochemical and physiological level of trees, against the background of climatic conditions and natural stresses. For the proceedings, we have asked the authors to provide an overview of their recent work, providing an entrance to a particular field of research rather than presenting unpublished material. The meeting took place at the International Agricultural Centre (lAC) with fmancial support provided by the COST-614 secretariat in Brussels. We like to thank mrs. A. van der Bunte of lAC for her support in organising the meeting, mr. A. J. H.

Section I: Impacts of CO2, Air Pollution and Temperature on Tree Physiology.- Direct Impacts of CO2 and Temperature on Physiological Processes in Trees.- Sweet Chestnut and Beech Saplings under Elevated CO2.- The Direct Response of Photosynthesis to Climate Change.- On the Significance of Internal Resistance in Tree Leaves for Gas Exchange under Elevated CO2.- Changes in Respiration and Photorespiration of Silver Birch Seedlings Grown at High CO2 Concentration.- Respiration of Woody Tissues of Norway Spruce in Elevated CO2 Concentration.- Growth Processes of Norway Spruce in Elevated CO2 Concentration.- Changes of the Primary Photosynthetic Reactions of Norway Spruce under Elevated CO2.- Impact of Elevated CO2 on Physiology and Needle Morphology of Scots Pine (Pinus sylvestris) Seedlings.- Effects of High CO2 and N Fertilization on Scots Pine Needles.- The Influence of Atmospheric NH3 on Scots Pine (Pinus sylvestris L.).- Long-Term Photosynthetic Acclimation to Elevated Atmospheric CO2 in Birch (Betula pendula Roth.).- Structural Changes and Physiological Stress Responses of Spruce Trees to SO2, O3 and Elevated Levels of CO2.- A Physiological Comparison between Environmental Effects on Canary Pine in Tenerife and Norway Spruce in Austria.- Preliminary Results of an SO2 Experiment with Pinus halepensis Mill. Seedlings in Open-Top Chambers.- Photochemical Response to Summer Drought in Quercus ilex Trees Growing in a Naturally CO2 Enriched Site.- Effects of Elevated CO2 and Decreased Water Availability on Holm-Oak Seedlings in Controlled Environment Chambers.- Critical Tropospheric Ozone Levels: Preliminary Results of Ozone Fumigation of Trees.- Assessing the Critical Level for SO2 of Scots Pine in Northern Europe.- Section II: Impacts of Global Change on Forest Ecosystems.- Effects of Climatic Change on Overwintering of Forest Trees in Temperate and Boreal Zones.- Parents of Norway Spruce adjust the Performance of Their Progeny According to Changes in Climate and Weather Conditions During Female Flowering.- Effects of Climatic Warming on Frost Damage of Scots Pine: A Modelling Approach.- CO2 Fluctuations and CO2 Fluxes in a Fruit Tree Orchard.- Soil Respiration in Mini-Beech Stands under Elevated CO2.- Fine Root and Rhizosphere Respiration of Young Scots Pine Seedlings under Elevated and Ambient CO2.- Sensitivity of the Water Balance of South-Western France Maritime Pine Forests to Climate.- Belowground Responses to Increased Atmospheric CO2 Concentration in Birch (Betula pendula Roth.).- Impacts of Climate Change and Elevated CO2 on Trees in Regions with a Mediterranean Type of Climate.- The Effect of Drought on Gas Exchange and Water Potential in Leaves of Seven Mediterranean Woody Species.- Litter Quality of Quercus Plants Growing in Enhanced Atmospheric CO2 in Mediterranean-Type Ecosystems.- Effects of Long-Term Elevated CO2 on Foliage Characteristics of Quercus ilex L. and Juniperus communis L..- Modelling the Responses to Climate Change of a Mediterranean Forest Managed at Different Thinning Intensities: Effects on Growth and Water Fluxes.- Section III: Modelling and Integrated Assessments.- A New Forest Gap Model to Study the Effects of Environmental Change on Forest Structure and Functioning.- Scaling-Up Carbon Fluxes From Leaves to Stands in a Patchy Coniferous / Deciduous Forest.- Integration of Results from Elevated-CO2 Experiments on European Forest Species: The ECOCRAFT Project.- Modeling Strategy for a Multi-Layer Mixed Forest Using Remote Sensing Data.- Correlations of Pipe Model Parameters with Climatic Variables and Stand Characteristics.- Long-Term Adjustment of Allocation Parameters in Process-Based Forest Growth Models.- Comparison of Forest Models at The Leaf and Canopy Scale.- Simulation of Direct Effects of CO2 and Temperature Increase on Forest Growth: The LTEEF Project.- Effects of Elevated CO2 Concentration and N Deposition on Spruce - Beech Model Ecosystems.- Water Regime of Model Forest Ecosystems under Elevated CO2 and Nitrogen Deposition.- Carbon Dioxide Fluxes above a Coniferous/Hardwoods Stand in Relation to Climate - Consecutive Measurements from 17 Months.- Measurements of Eddy Covariance CO2 Fluxes above a Forest Canopy in the Campine Region (Belgium).- Validation of a Regional Scale Remote Sensing Forced Pinus pinaster Model, with Eddy Covariance Measurements.- Carbon Sequestration in the Forest Sector under Climate Change: Upscaling from the Plot Level to the European Forests Level.- Annex.- COST 614: Impacts of Elevated CO2, Air Pollutants and Climate Change on Tree Physiology (Icat):Review of a COST Action.

Gedruckte Welten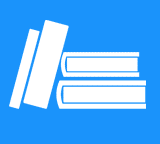 Kunden, die diesen Artikel gekauft haben, kauften auch
Kundenbewertungen zu "

Impacts of Global Change on Tree Physiology and Forest Ecos…

"
Diese Artikel könnten Sie auch interessieren
Kontakt
+49 (0)40
4223 6096
Wir helfen Ihnen gerne:
Mo. - Fr. 8.00 - 20.00 Uhr
Sa.: 10.00 - 18.00 Uhr

(Kostenpflichtige
Rufnummer -
Kosten abhängig
von Ihrem Anbieter)
Chat
Zuletzt angesehene Artikel