Machine Learning: A Guide to Current Research
A Guide to Current Research. 'The Springer International …
Lieferbar innerhalb von zwei Wochen
Buch
€ 183,99

*
inkl. MwSt.
Produktdetails
Titel: Machine Learning: A Guide to Current Research

ISBN: 0898382149
EAN: 9780898382143

A Guide to Current Research.
'The Springer International Series in Engineering and Computer Science'.
Auflage 1986.
Sprache: Englisch.

Herausgegeben von Tom M. Mitchell, Jaime G. Carbonell, Ryszard S. Michalski
SPRINGER NATURE
30. April 1986 - gebunden - 429 Seiten
One of the currently most active research areas within Artificial Intelligence is the field of Machine Learning. which involves the study and development of computational models of learning processes. A major goal of research in this field is to build computers capable of improving their performance with practice and of acquiring knowledge on their own. The intent of this book is to provide a snapshot of this field through a broad. representative set of easily assimilated short papers. As such. this book is intended to complement the two volumes of Machine Learning: An Artificial Intelligence Approach (Morgan-Kaufman Publishers). which provide a smaller number of in-depth research papers. Each of the 77 papers in the present book summarizes a current research effort. and provides references to longer expositions appearing elsewhere. These papers cover a broad range of topics. including research on analogy. conceptual clustering. explanation-based generalization. incremental learning. inductive inference. learning apprentice systems. machine discovery. theoretical models of learning. and applications of machine learning methods. A subject index IS provided to assist in locating research related to specific topics. The majority of these papers were collected from the participants at the Third International Machine Learning Workshop. held June 24-26. 1985 at Skytop Lodge. Skytop. Pennsylvania. While the list of research projects covered is not exhaustive. we believe that it provides a representative sampling of the best ongoing work in the field. and a unique perspective on where the field is and where it is headed.

Judge: A Case-Based Reasoning System.- Changing Language While Learning Recursive Descriptions from Examples.- Learning by Disjunctive Spanning.- Transfer of Knowledge between Teaching and Learning Systems.- Some Approaches to Knowledge Acquisition.- Analogical Learning with Multiple Models.- The World Modelers Project: Objectives and Simulator Architecture.- The Acquisition of Procedural Knowledge through Inductive Learning.- Learning Static Evaluation Functions by Linear Regression.- Plan Invention and Plan Transformation.- A Brief Overview of Explanatory Schema Acquisition.- The EG Project: Recent Progress.- Learning Causal Relations.- Functional Properties and Concept Formation.- Explanation-Based Learning in Logic Circuit Design.- A Proposed Method of Conceptual Clustering for Structured and Decomposable Objects.- Exploiting Functional Vocabularies to Learn Structural Descriptions.- Combining Numeric and Symbolic Learning Techniques.- Learning by Understanding Analogies.- Analogical Reasoning in the Context of Acquiring Problem Solving Expertise.- Planning and Learning in a Design Domain: The Problems Plan Interactions.- Inference of Incorrect Operators.- A Conceptual Framework for Concept Identification.- Neural Modeling as One Approach to Machine Learning.- Steps Toward Building a Dynamic Memory.- Learning by Composition.- Knowledge Acquisition: Investigations and General Principles.- Purpose-Directed Analogy: A Summary of Current Research.- Development of a Framework for Contextual Concept Learning.- On Safely Ignoring Hypotheses.- A Model of Acquiring Problem Solving Expertise.- Another Learning Problem: Symbolic Process Prediction.- Learning at LRI Orsay.- Coper: A Methodology for Learning Invariant Functional Descriptions.- Using Experience as a Guide for Problem Solving.- Heuristics as Invariants and its Application to Learning.- Components of Learning in a Reactive Environment.- The Development of Structures through Interaction.- Complex Learning Environments: Hierarchies and the use of Explanation.- Prediction and Control in an Active Environment.- Better Information Retrieval through Linguistic Sophistication.- Machine Learning Research in the Artificial Intelligence Laboratory at Illinois.- Overview of the Prodigy Learning Apprentice.- A Learning Apprentice System for VLSI Design.- Generalizing Explanations of Narratives into Schemata.- Why Are Design Derivations Hard to Replay?.- An Architecture for Experiential Learning.- Knowledge Extraction through Learning from Examples.- Learning Concepts with a Prototype-Based Model for Concept Representation.- Recent Progress on the Mathematician's Apprentice Project.- Acquiring Domain Knowledge from Fragments of Advice.- Calm: Contestation for Argumentative Learning Machine.- Directed Experimentation for Theory Revision and Conceptual Knowledge Acquisition.- Goal-Free Learning by Analogy.- A Scientific Approach to Practical Induction.- Exploring Shifts of Representation.- Current Research on Learning in Soar.- Learning Concepts in a Complex Robot World.- Learning Evaluation Functions.- Learning from Data with Errors.- Explanation-Based Manipulator Learning.- Learning Classical Physics.- Views and Causality in Discovery: Modelling Human Induction.- Learning Control Information.- An Investigation of the Nature of Mathematical Discovery.- Learning How to Reach a Goal: A Strategy for the Multiple Classes Classification Problem.- Conceptual Clustering Of Structured Objects.- Learning in Intractable Domains.- On Compiling Explainable Models of a Design Domain.- What Can Be Learned?.- Learning Heuristic Rules from Deep Reasoning.- Learning a Domain Theory by Completing Explanations.- Learning Implementation Rules with Operating-Conditions Depending on Internal Structures in VLSI Design.- Overview of the Odysseus Learning Apprentice.- Learning from Exceptions in Databases.- Learning Apprentice Systems Research at Schlumberger.- Language Acquisition: Learning Phrases in Context.- References.

Gedruckte Welten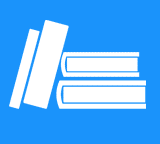 Kunden, die diesen Artikel gekauft haben, kauften auch
Kundenbewertungen zu "Machine Learning: A Guide to Current Research"
Diese Artikel könnten Sie auch interessieren
Kontakt
+49 (0)40
4223 6096
Wir helfen Ihnen gerne:
Mo. - Fr. 8.00 - 20.00 Uhr
Sa.: 10.00 - 18.00 Uhr

(Kostenpflichtige
Rufnummer -
Kosten abhängig
von Ihrem Anbieter)
Chat
Zuletzt angesehene Artikel