Evaluation and Control of Meat Quality in Pigs
A Seminar in the CEC Agricultural Research Programme, held …
Vorbestellbar
Buch
€ 135,49

*
inkl. MwSt.
Produktdetails
Titel: Evaluation and Control of Meat Quality in Pigs

ISBN: 0898388546
EAN: 9780898388541

A Seminar in the CEC Agricultural Research Programme, held in Dublin, Ireland, 21-22 November 1985.
'Current Topics in Veterinary Medicine'.
Auflage 1987.
Sprache: Englisch.

Herausgegeben von P. V. Tarrant, G. Eikelenboom, G. Monin
SPRINGER NATURE
28. Februar 1987 - gebunden - 512 Seiten
P V Tarrant The European Camunity is the second largest producer of pigneat in the world, slaughtering 129 million pigs in 1983. Pig prcxluction in the EC is an efficient industry. Further growth will depend heavily on increasing pigneats I share of EC consUl'l'er demand for neat prcxlucts. Consequently prices and conSUl'l'er habits are tecaning increasingly relevant. Against this background, the control of neat quality is a natter of sane urgence, hence the necessity for this seminar. There is concern that the eating quality of pork nay l:e declining. Organoleptic problems including dryness, hardness and inferior flavour have teen reported. Furthernore the classical stress-related neat quality defects of PSE and DFD are still of najor concern. On another front, there is a growing interest arrong the r:ublic in pig v.elfare during prcxl­ uction, tra'1sport and slaughter. It is v.ell known that there is an unfavourable correlation l:etv.een neat quality and neat quantity in pigs. This is nanifested in higher nortality rates (PSS) and lower neat quality (PSE) in otherwise superior stock. The pathogenesis of PSS is v.ell docunented. Affected aninals are susceptible to a cardiorespiratory complex induced by relatively common stressors and rigor nortis develops rapidly after death, inducing the PSE condition in the musculature.

Session I: Aetiology of the Porcine Stress Syndrome.- The physiology and biochemistry of the porcine stress syndrome.- Calcium releasing systems in mitochondria and sarcoplasmic reticulum with respect to the aetiology of malignant hyperthermia: A review.- Contraction and metabolism traits in skeletal muscle biopsies from halothane positive pigs as studied by mechanical measurements and 3lp NMR.- Malignant hyperthermia: neurochemical aspects.- Thyroid function in the aetiology of the PSE condition.- Hormonal implications in malignant hyperthermia and the porcine stress syndrome.- Further aspects of electrolyte metabolism in relation to malignant hyperthermia and the porcine stress syndrome.- Implications of the porcine stress syndrome for animal welfare.- Discussion.- Session II: The Evaluation of Pork Quality.- Methods for evaluation of neat quality in research and practice/ used in member states of the European Community.- Experience in measuring the meat quality of stress susceptible pigs.- How to measure the water-holding capacity of meat? Recommendation of standardized methods.- Remote monitoring of postmortem metabolism in pork carcasses.- The relationship between slaughterline and 24-hour measurement of pig meat colour and light scattering by the use of Hennessy Grading and Fibre Optic Probes.- PSE detection using a modified MS Tester compared with other measurements of meat quality on the slaughterline.- Evaluation of meat quality by measurement of electrical conductivity.- The measurement of light scattering properties at 45 minutes postmortem for prediction of pork quality.- Evaluation of meat quality characteristics in Italian heavy pigs.- Meat quality in progeny test pigs in Northern Ireland.- Discussion.- Session III: Control of Meat Quality in Transport, Lairage, Slaughter and Chilling.- The effect of time and conditions of transport and lairage on pig meat quality.- Effect of stunning on carcass and meat quality.- The influence of chilling on meat quality attributes of fast glycolysing pork muscles.- Discussion.- Session IV: Control of Meat Quality in Breeding and Selection.- Inclusion of meat quality criteria in the aggregate genotype to prevent deterioration of meat quality in the Danish pig breeding programme.- The halothane test in inproving meat quality.- Selection against PSS by means of blood typing.- Crossbreeding and meat quality in pigs.- A molecular genetic approach to the porcine stress syndrome.- A national programme on factors affecting pigmeat quality.- Porcine malignant hyperthermias dose/response to halothane.- The importance of reaction intensity in the halothane test.- Results of crossbreeding experiments using meat type boars and stress resistant sows.- Evaluation of some qualitative characteristics of seasoned ham in eight pig genetic types.- Eating quality of seasoned ham in eight pig genetic types.- The quality in Parma hams as related to halothane reactivity.- Research on stress susceptibility in Belgian pig populations? influence on zootechnical parameters and the practical use of blood marker systems.- Glycolytic potential, halothane sensitvity and meat quality in various pig breeds.- Meat quality in the Duroc breed.- Session V: Conclusions.- Report on Session I.- Report on Session II.- Report on Session III.- Report on Session IV.- Summary.- List of Participants.

`This book is well organized and extremely informative ...'
The Cornell Veterinarian, Oct. 1987

Gedruckte Welten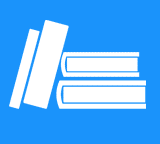 Kunden, die diesen Artikel gekauft haben, kauften auch
Kundenbewertungen zu "Evaluation and Control of Meat Quality in Pigs"
Diese Artikel könnten Sie auch interessieren
Kontakt
+49 (0)40
4223 6096
Wir helfen Ihnen gerne:
Mo. - Fr. 8.00 - 20.00 Uhr
Sa.: 10.00 - 18.00 Uhr

(Kostenpflichtige
Rufnummer -
Kosten abhängig
von Ihrem Anbieter)
Chat
Zuletzt angesehene Artikel