Faces of Medicine
A Philosophical Study. 1988 ed. 1 Illustrations, black …
Lieferbar innerhalb von zwei Wochen
Buch
€ 83,99

*
inkl. MwSt.
Produktdetails
Titel: Faces of Medicine
Autor/en: Wim J. Van Der Steen, P. J. Thung

ISBN: 9024736730
EAN: 9789024736737

A Philosophical Study.
1988 ed.
1 Illustrations, black and white; VII, 236 p. 1 illus.
Sprache: Englisch.

Springer
29. Februar 1988 - gebunden - 236 Seiten
1. MEDICINE Illness, disease and disability plague man in every culture. But the form they take is not the same everywhere. Neither is man's reaction. Coping strategies, and the experience and knowledge backing them, depend very much on cultural setting. So medicine, the fabric of strategy and know­ ledge, can only be understood in the context of culture. In western society today, severe judgements are passed on medicine. Its store of knowledge and experience, and its repertory of strategies, have grown immensely during the last few decades. But it hardly alleviates dominant ailments, especially chronic diseases, diseases of old age and disturbances of social and mental functioning. We know that these ailments have come to the fore as the incidence of more "primitive" diseases declined in industrial societies. Infant deaths, and malnutrition and infections striking at young age, have dwindled to marginal significance in Western Europe and life expectancy at birth is twice that of some 150 years ago. Thus our new troubles are connected with past successes.

I. Introduction.- 1. Medicine.- 2. Philosophy.- 3. The book.- Acknowledgements.- II. Cultural Infusions in the Philosophy of Medicine.- 1. Introduction.- 2. An American ontology.- 2.1. General survey.- 2.2. What place for science?.- 2.3. The riddle of "ought" and "is".- 2.4. Medical practice revisited.- 3. The case of anthropological medicine.- 3.1.European sources.- 3.2. Beyond the body.- 3.3. The avenue of morality.- 4. Getting the record straight.- 4.1. The fruits of the past.- 4.2. Towards a realistic view of disease.- 4.3. Biology reinstated.- 4.4. Facts and values: marriage or divorce?.- 5. Conclusions.- III. Regular Versus Alternative Medicine.- 1. Introduction.- 2. How not to think about science and philosophy.- 2.1. Getting science straight, the case of clinical ecology.- 2.2. Getting philosophy straight, the case of epidemiology.- 3. What is special about science.- 4. Interlude: how to proceed?.- 5. The scientific status of homeopathy.- 5.1. Preview.- 5.2. Homeopathy as a grand theory: Vithoulkas.- 5.3. Against theory: Mössinger.- 5.4. Potentization and the similia principle.- 5.5. Testing effects of homeopathic drugs.- 5.6. The vagaries of controlled experimentation.- 6. Psychic or spiritual healing.- 7. Discussion.- IV. Concepts of Health and Disease.- 1. Introduction.- 2. Health and disease in a biological perspective.- 2.1. Against normativism: Boorse.- 2.2. Towards a sensible biology: Boorse's views refuted.- 3. The philosophy of normativism.- 3.1. Preliminaries.- 3.2. The clinical perspective: Engelhardt.- 3.3. Normative laboratory medicine: Gräsbeck.- 4. Towards a new research program.- 4.1. Logical puzzles and their consequences.- 4.2. Making the best of science.- 5. The interplay of science, common sense and philosophy.- 6. Afterthoughts.- V. Mind and Body in Science and Philosophy.- 1. Introduction.- 2. The philosophical agenda.- 2.1. The spectre of integration.- 2.2. How to proceed?.- 3. The mental and the physical: five philosophical views.- 3.1. Psychophysical parallelism revived: R. Miller.- 3.2. The interface of mind and matter: Popper & Eccles.- 3.3. The eminence of matter: Bunge.- 3.4. Mentalism in new garbs: Sperry.- 3.5. The reality of systems: Von Bertalanffy.- 3.6. Afterthoughts.- 4. A science of the mental?.- 4.1. Idiosyncracies of the mental.- 4.2. The failure of integrationism.- 5. The primacy of human existence: phenomenology.- 5.1. Overview.- 5.2. Justifying the primacy of human existence: J.H. van den Berg.- 5.3. The ambiguity of human existence: Merleau-Ponty.- 5.4. Moving man in science and philosophy: Buytendijk.- 6. Things which don't fit.- 7. Discussion.- VI. Mind and Body in Medicine.- 1. Introduction.- 2. The mental suppressed: biological psychiatry.- 2.1. Plain biology or a covert philosophy?.- 2.2. The conflation of dichotomies.- 2.3. Genetic puzzles.- 2.4. Conclusion.- 3. Will psychology help?.- 3.1.Science or morality?.- 3.2. Existential commitment.- 4. The psychosomatic connection.- 4.1. Towards integration?.- 4.2. Historical notes on stress.- 4.3. The meaning of "stress".- 4.4. Nonspecificity, a testable issue?.- 4.5. Methodological interlude.- 4.6. The specifics of psychosomatics.- 5. The limits of integration.- 5.1. The biopsychosocial solution.- 5.2. Holistic medicine.- 6. The philosophical turn.- 6.1. Playing with phenomenology.- 6.2. Afterthoughts on psychoanalysis and hermeneutics.- 7. Conclusions.- VII. Theses.- References.

`This is an interesting book and an unusual one. ... which undermines or questions much orthodox thinking in medicine and sets an apt and challenging agenda for future healing. The qualification that it will be up to others to develop and supplement positive arguments for items on this agenda should certainly not dissuade those committed to healing from reading it.'
Journal of Medical Ethics, 16:4, 1990


Gedruckte Welten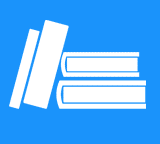 Kunden, die diesen Artikel gekauft haben, kauften auch
Kundenbewertungen zu

Wim J. Van Der Stee…

"Faces of Medicine"
Diese Artikel könnten Sie auch interessieren
Kontakt
+49 (0)40
4223 6096
Wir helfen Ihnen gerne:
Mo. - Fr. 8.00 - 20.00 Uhr
Sa.: 10.00 - 18.00 Uhr

(Kostenpflichtige
Rufnummer -
Kosten abhängig
von Ihrem Anbieter)
Chat
Zuletzt angesehene Artikel