Transactions of the International Astronomical Union: Proceedings of the Sixteenth General Assem…
Proceedings of the Sixteenth General Assembly Grenoble 1976…
Vorbestellbar
Buch
€ 86,49

*
inkl. MwSt.
Produktdetails
Titel: Transactions of the International Astronomical Union: Proceedings of the Sixteenth General Assembly Grenoble 1976

ISBN: 9027708363
EAN: 9789027708366

Proceedings of the Sixteenth General Assembly Grenoble 1976.
'International Astronomical Union Transactions'.
Auflage 1977.
Sprache: Englisch.

Herausgegeben von E. a. Muller, A. Jappel
SPRINGER VERLAG GMBH
30. September 1977 - gebunden - 600 Seiten
The General Assemblies of the International Astronomical Union are landmarks in the life of the world-wide astronomical community, as they review, at triennial intervals, the progress made in this scientific field, promulgate the most spect­ acular astronomical achievements, formulate scientific programmes for the years to come and, last but not least, deal with the administration and finances of the IAU. The Reports on Astronomy 1976, published as Transactions XVIA (in 3 volumes) before the XVlth General Assembly, are a synopsis of the work done in astronomy from 1973 to 1975. The volume "Highlights of Astronomy , as presented at the XVlth General As­ sembly of the IAU in Grenoble, 1976" includes some selected scientific topics, and will appear in the first half of 1977. Apart from the Invited Discourses and the Proceedings of the seven Joint Discussions, the Highlights volume No.4 con­ tairsthe proceedings of two Joint Commissions Meetings.

1 Report of the Executive Committee.- 2 Inaugural Ceremony- Report of the General Assembly.- Compte Rendu de la Cérémonie Inaugurale, Grenoble, 2k août.- Allocution du Député Monsieur L. Mermaz, Président du Conseil Général de l'Isère.- Allocution de Monsieur G. Cau, Président de l'Université.- Scientifique et Médicale de Grenoble.- Allocution du Professeur J. Kovalevsky, Président de l'Association UAI-France 1976.- Allocution du Professeur L. Goldberg, Président de l'UAI.- Allocution de son Excellence Madame Alice Saunier-Séit00E9, Secrétaire d'Etat aux Universités.- Report of the XVIth General Assembly (Resolutions Included).- Agenda.- First Session, 24 August 1976.- List of National Representation.- Members of the Finance Committee.- Final Session, 2 September 1976.- Report of the Finance Committee.- Budget for 1977-79.- Report of the Resolutions Committee.- 3 Reports of Meetings of Commissions Comptes Rendus des Séances des Commissions.- 4 Ephemerides (Ephémerides).- 5 Documentation.- 6 Astronomical Telegrams (Télégrammes Astronomiques).- 7 Celestial Mechanics (Mécanique Céleste).- 8 Positional Astronomy (Astronomie de Position).- 9 Instruments and Techniques (Instruments et Techniques).- 10 Solar Activity (Activité Solaire).- 12 Radiation and Structure of the Solar Atmosphere (Radiation et Structure de l'Atmosphère Solaire).- 14 Fundamental Spectroscopic Data (Données Spectroscopiques Fondamentales).- 15 Physical Study of Comets, Minor Planets and Meteorites (L'Etude Physique des Comètes, des Petites Planètes et des Météorites).- 16 Physical Study of Planets and Satellites (Étude Physique des Planètes et des Satellites).- 17 The Moon (La Lune).- 19 Rotation of the Earth (Rotation de la Terre).- 20 Positions and Motions of Minor Planets, Comets and Satellites (Positions et Mouvements des Petites Planètes, des Comètes et des Satellites).- 21 Light of the Night Sky (Lumière du Ciel Nocturne).- 22 Meteors and Interplanetary Dust (Météores et la Poussière Interplanétaire).- 24 Photographie Astrometry (Astrométrie Photographique).- 25 Stellar Photometry and Polarimetry (Photométrie et Polarimétrie Stellaires).- 26 Double Stars (Étoiles Doubles).- 27 Variable Stars (Étoiles Variables).- 28 Galaxies.- 29 Stellar Spectra (Spectres Stellaires).- 30 Radial Velocities (Vitesses Radiales).- 31 Time (L'Heure).- 33 Structure and Dynamics of the Galactic System (Structure et Dynamique du Système Galactique).- 34 Interstellar Matter and Planetary Nebulae (Matière Interstellaire et Nébuleuses Planétaires).- 35 Stellar Constitution (Constitution des Étoiles).- 36 The Theory of Stellar Atmospheres (La Théorie des Atmosphères Stellaires).- 37 Star Clusters and Associations (Amas Stellaires et Associations).- 38 Exchange of Astronomers (Échange des Astronomes).- 40 Radio Astronomy (Radio Astronomie).- 41 History of Astronomy (Histoire de l'Astronomie).- 42 Close Binary Stars (Étoiles Binaires Serrées).- 44 Astronomical Observations from Outside the Terrestrial Atmosphere (Observations Astronomiques au- dehors de l'Atmosphère Terrestre).- 45 Spectral Classifications and Multiband Colour Indices (Classifications Spectrales et Indices de Couleur à Plusieurs Bandes).- 46 Teaching of Astronomy (Enseignement de l'Astronomie).- 47 Cosmology (Cosmologie).- 48 High Energy Astrophysics (Astrophysique de Grande Énergie).- 49 The Interplanetary Plasma and the Heliosphere (Plasma Interplanétaire et l'Heliosphère).- 50 Identification and Protection of Existing and Potential Observatory Sites (Protection des Sites d'Observatoires Existants et Potentiels).- Working Group for Planetary System Nomenclature (Nomenclature du Système Planétaire).- 4 Astronomer's Handbook.- I. Short History of the IAU.- II. Administration and Finances of the Union.- III. The IAU and the other International Scientific Organizations.- IV. Services and Functions of the IAU.- V. & VI. Publications and Symposia of the IAU.- VII. Executive Committee 1973-76.- VIII. By-laws.- IX. Working Rules.- X. List of Countries adhering to the Union.- Append.- Membership of Commissions (Composition des Commissions).- Alphabetical List of Members (Liste Alphabétique des Membres).- Report of the Executive Committee 1973-1975.

Gedruckte Welten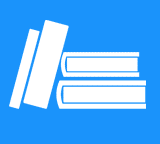 Kunden, die diesen Artikel gekauft haben, kauften auch
Kundenbewertungen zu "

Transactions of the International Astronomical Union: Proce…

"
Diese Artikel könnten Sie auch interessieren
Entdecken Sie mehr