Landscript 1: Landscape Vision Motion
Empfohlen von 13 bis 99 Jahren. Sprache: Englisch.
Sofort lieferbar (Download)
eBook
ePub

Dieses eBook können Sie auf allen Geräten lesen, die epub-fähig sind, z.B. auf den tolino oder Sony Readern.
eBook
€ 20,99

*
inkl. MwSt.
Verschenken
Machen Sie jemandem eine Freude und
verschenken Sie einen Download!
Ganz einfach Downloads verschenken - so funktioniert's:
1

Geben Sie die Adresse der Person ein, die Sie beschenken
möchten. Mit einer lieben Grußbotschaft verleihen Sie Ihrem
Geschenk eine persönliche Note.

2

Bezahlen Sie das Geschenk bequem per Kreditkarte,
Überweisung oder Lastschrift.

3

Der/die Geschenkempfänger/in bekommt von uns Ihre Nachricht
und eine Anleitung zum Downloaden Ihres Geschenks!
Dieses
eBook
ist auch verfügbar als:
Produktdetails
Titel: Landscript 1: Landscape Vision Motion

EAN: 9783868599060

Format: EPUB ohne DRM
Empfohlen von 13 bis 99 Jahren.
Sprache: Englisch.

Herausgegeben von Christophe Girot, Fred Truniger, Christophe Girot
JOVIS Verlag
14. März 2013 - epub eBook - 208 Seiten
"Landscript" ist eine Publikationsreihe zur Ästhetik und Gestaltung der gegenwärtigen Landschaft. Sie bietet ein Forum, um gängige Vorstellungen über die Bedeutung und Rolle von Landschaft zu hinterfragen.Ziel ist eine offene und interdisziplinäre Debatte über die Art und Weise, wie Natur heute wahrgenommen und repräsentiert wird. Verankert an der Professur für Landschaftsarchitektur Christophe Girot an der ETH Zürich und geleitet von einem hochkarätigen, internationalen Editorial Board mit Mitgliedern aus den Bereichen Landschaftsarchitektur, Visual Studies und Philosophie, will "Landscript" mittels ausgewählter Texte und Textanthologien eine kritische, theoretische Debatte über Landschaftsästhetik lancieren, wie sie heute noch immer aussteht. Die Reihe reflektiert Vorbedingungen, konzeptionelle Möglichkeiten und Instrumente der Landschaftsarchitektur, um über bloße Bestandsanalysen hinaus zu gehen und auszuloten, welche Stellung Landschaft in einer Gesellschaft einnehmen könnte, in der Ökologie, Energie und digitale Medien eine entscheidende Rolle spielen.

Foreword

Christophe Girot

This first issue of Landscript, entitled Landscape Vision Motion, brings together knowledge from different professions, influencing the evolution of landscape thinking—such as architecture, film, video, sociology, geography, and history. It is a collection of ideas about landscape, taking effect not only at the level of planning and design, but also of vision and image making.

The interaction between landscape and image has evolved over the course of history, with progress in visual thinking in many cases setting a conceptual precedent in anticipation of design. Landscape traditions have often relied on a combination of word and image to brand landscapes with deeper symbolic meaning. But the present medial condition does not reflect the immense impact of digital reality on our collective perception of landscape. A deep schism has arisen between established forms of pictorial convention in landscape, and the substantive dematerialization of our imagination through time-based media. Landscript is here just to remind us of the intricacies in our way of seeing, thinking, and projecting.

Landscape Vision Motion is an anthology opened by Charles Waldheim. In his text, he asserts that mapping and cartography have gradually reached the limits of their own success. He proposes that the use of video and a new form of landscape representation, which he calls "animation through sequential photography," could yield a better sense of social and political relevance. In the second contribution to the book, Eelco Hooftman points to his practice's visualization technique as a creative argument on the role of the visual and emotional in contemporary landscape representation. In doing so, he contributes a clear statement from the core of the discipline. Janike Kampevold Larsen urges for a more critical approach to the contemporary practice of landscape measuring. According
to Larsen, the area pertaining to the present-day study of landscape is often some sort of "middle ground"—quoting a term David Leatherbarrow introduced to the theoretical debate. This middle ground is considered neither a design process, which tends to focus on smaller units, nor a total constructed vista of picturesque landscape based on perspective.

Elena Cogato Lanza looks at mapping and calls for a return to proximity as a factor of future town and landscape planning. She takes into consideration examples of the Grand Pari(s) de l'agglomération parisienne, the international consultation on the future of the Paris agglomeration, using an approach that she coins "design criticism." In the text that follows, Frédéric Pousin argues for a reintroduction of crossings and sections. He pleads for a reconsideration of the urban transect because its basic relationship to space is about the route. Instead of totalizing the global vision of the map, the transect bears a clear directionality and often takes the form of a performative, experiential act—it evades any preconceived "territorial a priori" thus leaving the field open to new ideas and views about the urban landscape.

In his text Panoramique—Panning over Landscapes, Volker Pantenburg concentrates on a certain filmic technique to discuss a "taxonomy of the pan," which is based on a deliberate choice of filmic examples, tracing its origins and potentials. Christian Schmid draws parallels from film akin to Henri Lefebvre's famous theory of space in his La production de l'espace (1974) and corroborates with examples of Swiss film of the nineteen-seventies and nineteen-eighties, especially Reisender Krieger (Traveling Warrior) by Christian Schocher. This medium seems not only appropriate to depict the qualities of the "lived space," as Lefebvre calls one of its t
hree dimensions, but it represents—in Lefebvre's own terms—what cannot be fully explained through any other analytical tool. Robin Curtis discusses two avant-garde films with an interpretation of the "self," as laid out theoretically by Eric Neisser. She demonstrates how much potential film as medium offers its viewers in terms of representing the embodied self in a flow of images. Finally, Sébastien Marot presents the French filmmaker Eric Rohmer, who shows a rare filmic concern by taking a close look at how cities, towns, and landscapes are perceived and developed in the politics of design.

In preparation to this book, the Landscape-Video Conference Blicklandschaften, organized by the Chair of Professor Christophe Girot, was held at the Semper Aula of the ETH Zurich May 14–15, 2010. International experts from various professional backgrounds discussed contemporary visual theory in reference to landscape.

This conference was designed as a place not only to discuss, but also to experience visual representations of landscape. An exhibition shared the student work from the Chair's Media Lab and offered an exceptional experiential event in the form of a giant Camera Obscura booth. Thanks to this installation, visitors to the Polyterrasse of ETH Zurich had the rare chance to catch a glimpse into the past of human perception. The booth had been assembled at the edge of this vast public terrace, overlooking the city from an elevated point of view. The image produced by the Camera Obscura moved slowly around, panning over the city, the entire terrace, and the main building of the ETH. Upon entering the dark box of the Camera Obscura, visitors witnessed a live reflection of the city projected on a large convex shaped disk, and could also hear a live transmission of sounds from Zurich: the box operated a rotating turret on top of the chamber enhanced by a large
lens and an acoustic ear.

This ancient mode of looking at the landscape was coupled in motion with another optical canon inherited from the history of landscape vision: the filmic pan(orama). Even though the image reflected on the disk showed nothing but the immediate surroundings, this archaic visual act—always in motion—called into question the manner in which we actually perceive and pay attention to our environment. This unusual piece of world viewing facilitated by an elaborate technical installation served as a reminder, both historical and aesthetic, of a long tradition in landscape visualization. If ways of seeing the world change and evolve with each period of history, what is there left to learn about a contemporary art of looking at landscape in the digital age?

The goal of Landscript is to reflect critically on how visual thinking can operate when the single painterly image defining a landscape can no longer play the cardinal role it used to. Digital media, far from being fixed, is evanescent and allows for countless electronic images and messages to stream and collide in a constant flux of impressions without a specific point of reference. Such an absence of perspective provokes a spatial dislocation of the landscape image we carry in us. This de-nucleation of the landscape image through media, has significantly weakened the foundations of a long pictorial heritage. The challenge in the advent of digital media and film—and its widespread diffusion in society—is not so much to comment on these changes in terms of visual parameters; but rather to understand what effect it will have on the particular attention we grant to landscapes and their making. This only partly explains why a broad disinterest in landscape aesthetics has gripped our society. What landscape actually lacks now is a clear symbolic order, in light of all the priorities we have piled onto it—namely energy, food supply, transport, and eco
logy to mention but a few. Because of the generalized medial shift in a global visual culture, the field of landscape design and aesthetics is in dire need of a new and stronger qualitative definition. With Landscape Vision Motion, an open scholarly series of publications is being launched, which will critically discuss the significance of landscape aesthetics through an established intellectual tradition ranging from philosophy and history, to design theory and film science. It will address the spatial realm we live in—with its distortion, divergence, and relativity resulting from the duplicity of transport and motion— and its impact on landscape perception.

This book would not have been possible without support from the Swiss Cooperation Programme in Architecture (SCPA). I think particularly of Professor Dr. Pierro Martinoli, who headed the SCPA project, Professor Dr. Ralf Eichler President of the ETH Zurich, who was part of the Governing Board, Professor Dr. Luca Orteli, director of the Institute of Architecture at the EPFL, and Dr. Elena Cogato Lanza for her great collaborative effort on this project.

For the Blicklandschaften event staged at the ETH in 2010, I wish to acknowledge the team from the Media Lab: Dr. Fred Truniger for the organization of the conference; Dr. Sabine Wolf and Susanne Hofer for the organization of the exhibition and the publication of Cadrages II with its DVD; and Nadine Schütz, who led the Camera Obscura audio visual installation in collaboration with the Chair of Quantum Optics of the ETH and the ICST Institute of Contemporary Sound at the HGK Z. My gratitude also to all the other members of the Chair who made the final installation of this exhibition possible despite...



Dieses eBook wird im epub-Format ohne Kopierschutz geliefert. Sie können dieses eBook auf vielen gängigen Endgeräten lesen.

Für welche Geräte?
Sie können das eBook auf allen Lesegeräten, in Apps und in Lesesoftware öffnen, die epub unterstützen:

tolino Reader
Öffnen Sie das eBook nach der automatischen Synchronisation auf dem Reader oder übertragen Sie das eBook auf Ihr tolino Gerät mit einer kostenlosen Software wie beispielsweise Adobe Digital Editions.

Sony Reader und andere eBook Reader
Laden Sie das eBook direkt auf dem Reader im eBook.de-Shop herunter oder übertragen Sie es mit der kostenlosen Software Sony READER FOR PC/Mac oder Adobe Digital Editions.

Tablets und Smartphones
Installieren Sie die tolino Lese-App für Android und iOS oder verwenden Sie eine andere Lese-App für epub-eBooks.

PC und Mac
Lesen Sie das eBook direkt nach dem Herunterladen über "Jetzt lesen" im Browser, oder mit der kostenlosen Lesesoftware Adobe Digital Editions.

Bitte beachten Sie: Dieses eBook ist nicht auf Kindle-Geräten lesbar.

Ihr erstes eBook?
Hier erhalten Sie alle Informationen rund um die digitalen Bücher für Neueinsteiger.
eBook Highlights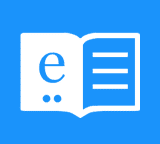 Kunden, die diesen Artikel gekauft haben, kauften auch
Kundenbewertungen zu "Landscript 1: Landscape Vision Motion"
Diese Artikel könnten Sie auch interessieren
Kontakt
+49 (0)40
4223 6096
Wir helfen Ihnen gerne:
Mo. - Fr. 8.00 - 20.00 Uhr
Sa.: 10.00 - 18.00 Uhr

(Kostenpflichtige
Rufnummer -
Kosten abhängig
von Ihrem Anbieter)
Chat
Zuletzt angesehene Artikel