Tocqueville Between Two Worlds: The Making of a Political and Theoretical Life
Sprache: Englisch.
Lieferbar innerhalb von zwei Wochen
Taschenbuch
€ 61,49

*
inkl. MwSt.
Produktdetails
Titel: Tocqueville Between Two Worlds: The Making of a Political and Theoretical Life
Autor/en: Sheldon S. Wolin

ISBN: 0691114544
EAN: 9780691114545

Sprache: Englisch.

PRINCETON UNIV PR
Januar 2003 - kartoniert - 650 Seiten
Alexis de Tacqueville may be the most influential political thinker in American history. He also led an ambitious and active career in French politics. In this magisterial book, one of America's most important political theorists draws on decades of thought to present the first work that fully connects Tocqueville's political and theoretical lives. In doing so, Sheldon Wolin presents sweeping new interpretations of Tocqueville's major works, of his place in intellectual history, and of the trajectory of Western political life over the past two hundred years.

ACKNOWLEDGMENTS ix INTRODUCTION 3 PART ONE: THE ABUNDANCE OF POWER 11 CHAPTER I: MODERN THEORY AND MODERN POWER 13 CHAPTER II: Theoria: THE THEORETICAL JOURNEY 34 PART TWO: ENCOUNTERING THE AMAZING 57 CHAPTER III: DISCOVERING DEMOCRACY 59 CHAPTER IV: SELF AND STRUCTURE 76 CHAPTER V: DOUBT AND DISCONNECTION 102 CHAPTER VI: " ... THE THEORY OF WHAT IS GREAT" 113 CHAPTER VII: MYTH AND POLITICAL IMPRESSIONISM 132 CHAPTER VIII: THE SPECTACLE OF AMERICA 149 PART THREE: THE THEORETICAL ENCAPSULATION OF AMERICA CHAPTER IX: SOCIAL CONTRACT VERSUS POLITICAL CULTURE 169 CHAPTER X: THE CULTURE OF THE POLITICAL: "THE RITUALS OF PRACTICE" 202 CHAPTER XI: FEUDAL AMERICA 229 CHAPTER XII: MAJORITY RULE OR MAJORITY POLITICS 241 CHAPTER XIII: CENTRALIZATION AND DISSOLUTION 260 CHAPTER XIV: THE IMAGE OF DEMOCRACY 275 PART FOUR: PERSONA AND THE POLITICS OF THEORY 287 CHAPTER XV: TRAGIC HERO, POPULAR MASK 289 CHAPTER XVI: THE DEMOCRATIZATION OF CULTURE 304 CHAPTER XVII: DEPOTISM AND UTOPIA 339 CHAPTER XVIII: OLD NEW WORLD, NEW OLD WORLD 365 CHAPTER XIX: TOCQUEVILLEAN DEMOCRACY 374 CHAPTER XX: THE PENITENTIARY TEMPTATION 383 PART FIVE: SECOND JOURNEY TO AMERICA 407 CHAPTER XXI: THE POLITICAL EDUCATION OF THE BOURGEOISIE 409 CHAPTER XXII: Souvenirs RECOLLECTIONS IN/TRANQUILLITY 428 CHAPTER XXIII: Souvenirs SOCIALISM AND THE CRISIS OF THE POLITICAL 456 CHAPTER XXIV: The Old Regime and the Revolution: Mythistoricus et theoretieus 498 CHAPTER XXV: The Old Regime: MODERNIZATION AND THE POLITICS OF LOSS 531 CHAPTER XXVI: POSTDEMOCRACY 561 NOTES 573 INDEX 641

Sheldon S. Wolin is Emeritus Professor of Politics, Princeton University. He also taught for many years at the University of California, Berkeley. His most famous book, "Politics and Vision: Continuity and Innovation in Western Political Thought", influenced a generation of political theorists.

Honorable Mention for the 2001 Award for Best Professional/Scholarly Book in Government and Science, Association of American Publishers Winner of the David Easton Award "Wolin offers a Tocqueville who is extraordinarily complex, deeply conflicted and by no means the uncritical booster of democratic possibility he is sometimes made out to be... Tocqueville Between Two Worlds is as much an intellectual biography as it is a work of more abstract political thought. In Wolin's hands an appreciation of the power of Tocqueville's contributions to Western political thought is enhanced by pegging his work to his often fretful life story."--Jean Bethke Elshtain, Washington Post Book World "[Wolin seeks to] demonstrate that what [Tocqueville] produced was a 'coherent theoretical and political project'--and one still relevant not just to American political debate, but to our understanding of democratic systems on both sides of the Atlantic... Wolin here develops [this view] with enormous intellectual energy and flair through several hundred pages of a book which is clearly intended to be definitive."--Biancamaria Fontana, The Times Literary Supplement "Sheldon Wolin's magisterial study of Tocqueville is the culmination of a remarkable body of work on the history of political thought, the harvest of four decades of engaged reflection... An arresting critique of Tocqueville's theoretical trajectory, illuminated against the backdrop of his public career."--Gopal Balakrishnan, The New Left Review "The strength of Mr. Wolin's monograph lies in his patient, close readings of Tocqueville's major woks... Wolin sets Tocqueville in a wider intellectual context by relating his thought to the philosophy of Hobbes, Locke, Marx, Nieztsche, among others... He is especially concerned to argue ... that the participatory democracy Tocqueville celebrated has become, in our postmodern times, economic despotism, or that it threatens to do so."--Thomas Pavel, Wall Street Journal "Wolin wants to make Tocqueville into a serious postmodern thinker. For Wolin, Tocqueville puts his finger on the central conflict in American life, which is between the forms of democracy and real politics."--Adam Gopnik, The New Yorker "In striving to give us Tocqueville whole, and in doing so more than any one writer in English, Mr. Wolin puts us so far in his debt that any criticism seems ... small souled."--Will Morrisey, The Washington Times "[An] ambitious and very comprehensive study... This book is an unusually penetrating and stimulating guide to Tocqueville the man and theorist as well as to modern political thought generally as it might be seen if considered from a Tocquevillian point of view. It is a major contribution."--Choice "Wolin here develops [Toqueville's philosophy] with enormous intellectual energy and flair through several hundred pages of a book which is clearly intended to be definitive."--Biancamaria Fontana, Times Literary Supplement "A masterful exploration of Alexis de Tocqueville's entire oeuvre ... Whether the vestiges of the old world could be used to moderate the fearsome potential of the new one was the problem of Tocqueville's life. Wolin helps us understand this problem and those worlds with the sophistication and subtlety of a scholar steeped in the canon of western political thought."--Johnathan O'Neill, The Times Higher Education Supplement "Tocqueville Between Two Worlds ... is always interesting and sometimes fascinating."--Alan Ryan, The New York Review of Books "Sheldon Wolin here revisits the major themes of his influential writing... The premise of this ambitious book is that one can gain a deeper sense of the challenges facing both modern and 'postmodern' politics by following Tocqueville's simultaneous attempts to create a political life and to reinvent political theory by straddling the various dichotomous worlds of Wolin's title."--Cheryl B. Welch, Political Studies "One of the most interesting books in political theory published in the last few years... Wolin's theoretical ambition mirrors Tocqueville's own goal of creating a new political science for a new epoch... Like Tocqueville, he has the ambition to educate democratic regime in a society of individuals whose most powerful desire is to get rich and who are ready to abandon public affairs."--Aurelian Craiutu, Review of Politic "Sheldon S. Wolin demonstrates how Toqueville's classic Democracy in America is also a study of aristocracy in America--a subsidiary but fascinating theme that here receives, for the first time, the loving attention it deserves."--Peregrine Worsthorne, New Statesman "An important and provocative masterwork, one that deserves to achieve enduring status in the years ahead."--Aristide Tessitore, Journal of Politics

Preiswert lesen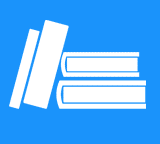 Kunden, die diesen Artikel gekauft haben, kauften auch
Kundenbewertungen zu Sheldon S. Wolin "

Tocqueville Between Two Worlds: The Making of a Political a…

"
Diese Artikel könnten Sie auch interessieren
Kontakt
+49 (0)40
4223 6096
Wir helfen Ihnen gerne:
Mo. - Fr. 8.00 - 20.00 Uhr
Sa.: 10.00 - 18.00 Uhr

(Kostenpflichtige
Rufnummer -
Kosten abhängig
von Ihrem Anbieter)
Chat
Zuletzt angesehene Artikel