Diabetes Mellitus and Human Health Care: A Holistic Approach to Diagnosis and Treatment
Sprache: Englisch.
Vorbestellbar

15% Rabatt
sichern mit Gutscheincode:
15International
​
Buch
€ 185,99

*
inkl. MwSt.
Dieses
Buch
ist auch verfügbar als:
Produktdetails
Titel: Diabetes Mellitus and Human Health Care: A Holistic Approach to Diagnosis and Treatment

ISBN: 1926895762
EAN: 9781926895765

Sprache: Englisch.

Herausgegeben von Anne George, Robin Augustine, Mathew Sebastian
ALPEL PUB (PQ)
6. Februar 2014 - gebunden - 494 Seiten
This book will enlighten on some of the recent progress in diabetic care and therapy. Diabetes mellitus is a group of metabolic diseases in which a person has high blood sugar, either because the body does not produce enough insulin, or because of the inability of cells to respond to the insulin that is produced. According to the recent report of World Health Organization, 346 million people worldwide are suffering from diabetes, and in 2004, approximately 3.4 million people died as a result of high blood sugar. This book explores applying both classical and modern approaches to the management of diabetes by focusing on a holistic approach. Great attention has been focused on global trends in diabetes, epidemiology of diabetes, inhibitors in diabetes and diabetes therapy, vitamins and diabetes, and the role of dietary fats in diabetes in this book. Topics include: * diabetic foot ulcers and therapeutic footwear * Withania coagulans.
Dunal as an antidiabetic herb * the pharmacological interventions for diabetic cardiomyopathy * the use of saliva as a noninvasive tool to monitor glycemic control in diabetic patients * a cutting-edge biomedical device for continuous in vivo glucose monitoring * the temporal effect of repeated stress in the pathophysiology of T2DM * nanosensor technology for glucose detection The editors and authors emphasize a holistic approach toward the diagnosis, treatment, and management of diabetes by joining hands with experts from various disciplines Medical students and doctors of modern medicine, Ayurveda, homeopathy, etc., medical reserachers, researchers in the area of diabetes, pharma professionals.

Diabetes and Healthcare: An Overview, M. Abhilash and Robin Augustine Withania Coagulans Dunal: An Overview on Its Up to Date Antidiabetic Investigations, S. Hemalatha, Satyendra K. Prasad, Manish Kumar, and S. D. Dubey Evaluation of Total Phenolics and Free Radical Quenching Activity of Glycosmis Pentaphylla (Retz.) A. Dc., Rahul Chandran and Thangaraj Parimelazhagan Antioxidant, Antidiabetic and Chemical Composition of Syzygium Aqueum Leaf Extracts, Uma D. Palanisamy and Thamilvaani Manaharan Review on Novel 2,4-Thiazolidinedione Derivatives as Potential Therapeutic Agents for Type Ii Diabetes, Gangadhara Angajala and Radhakrishnan Subashini Molecular Mechanism of S-Oxidation of Anti-Diabetic Thiazolidinedione Class of Drugs: Computational Approaches to Drug Metabolism, Nikhil Taxak and P. V. Bharatam Role of Wound Dressings in the Management of Chronic and Acute Diabetic Wounds, Robin Augustine, Nandakumar Kalarikkal and Sabu Thomas Recent Advances in Diabetic Foot Care: The Role of Footwear and Orthosis, Saraswathy G, Gautham Gopalakrishna, Das B. N, and Vijay Viswanathan Temporal Effect of Repeated Stress on Type-2 Experimental Diabetes, Debapriya Garabadu and Sairam Krishnamurthy Sugar Rich Diet Induced Insulin Resistance and Alteration in Gut Microflora, Prasant Kumar Jena, Shilpa Singh, and Sriram Seshadri Prevalence of Diabetes Mellitus in Patients Presenting With Acute Myocardial Infarction, Meeakshi Narkhede, Satyanarayan Durgam, Harshal Bhitkar, Swapnil Yadav, and Dilip Mhaisekar Development of Therapeutic Strategy to Restore Coronary Microcirculation and Vegf Signaling Cascade in Diabetes: A Novel Approach to Prevent Cardiac Complication in Diabetes, Subrina Jesmin, Arifur Rahman, Abdullah Al Mamun, Farzana Sohael, Shamima Akter, Yoshio Iwashima, Nobutake Shimojo, Naoto Yamaguchi, Michiaki Hiroe, Taro Mizutani, and Masao Moroi Index

Dr. Sabu Thomas is a professor of Polymer Science and Engineering at the School of Chemical Sciences, Mahatma Gandhi University, Kottayam, Kerala, India, and Director of the Centre for Nanoscience and Nanotechnology, Mahatma Gandhi University. He received his BSc degree (1980) in Chemistry from the University of Kerala, India. BTech (1983) in Polymer Science and Rubber Technology from the Cochin University of Science and Technology, Cochin, India, and PhD (1987) in Polymer Engineering from the Indian Institute of Technology (IIT), Kharagpur, India. The research activities of Professor Thomas include surfaces and interfaces in multiphase polymer blend and composite systems, kinetics of phase separation in polymer blends, compatibilization of immiscible polymer blends, thermoplastic elastomers, phase transitions in polymers, nanostructured polymer blends, macro-, micro- and nanocomposites, polymer rheology, recycling, reactive extrusion, processing-morphology-property relationships in multiphase polymer systems, double networking of elastomers, natural fibers and green composites, rubber vulcanization, interpenetrating polymer networks, diffusion and transport, and polymer membranes. He has supervised 50 PhD theses, 20 MPhil theses, and 10 Masters theses. He has two patents. He has been ranked fifth in India with regard to the number of publications (most productive scientists). He also received the coveted Sukumar Maithy Award for the best polymer researcher in the country for the year 2008. Dr. Sajid Alavi, PhD currently Professor and Research Leader.at the Department of Grain Science and Industry at Kansas State University in Manhattan, Kansas. As a food engineer, Dr. Alavi researches extrusion processing, a continuous cooking technology used to make a variety of food and non-food industrial applications. Some of his current research involves developing healthy processed foods such as fruit or vegetable-based extruded snacks, increasing ethanol yields through novel thermo-mechanical pretreatment for cellulosic biomass, and utilization of extruders as continuous reactors for applications such as manufacture of starch-clay nanocomposites that can be used for making biodegradable packaging or production of sorghum protein concentrates from raw sorghum flour. Dr. Alavi's research has been published in several journals, including Food Research International, Cereal Chemistry, Carbohydrate Polymers, International Journal of Food Properties, Journal of Agricultural and Food Chemistry, Journal of Food Process Engineering and Journal of Food Protection. He also has presented his work at professional meetings across the country. Apart from research and teaching, he works closely with industry and also regularly conducts extrusion short courses both at K-State and internationally. Dr. K. P. Sandeep is current working at the Department of Food Bioprocessing and Nutrition Science at North Carolina State University as Department Head and Research Leader. He received his BSc degree (1991) in agricultural engineering form the Indian Institute of Technology, Kharagpur, and his PhD (1996) in agricultural and biological engineering and a minor in mechanical engineering from Penn State University, Pennsylvania. He has supervised six PhD theses, two post doctoral theses, and nine Ms theses. He has two patents. He also received a USDA Superior Efforts in Technology Transfer Award in 2009 and the IFT Industrial Achievement Award in 2009. Dr Kalarickal is a professor at the School of Pure and Applied Physics at Mahatma Gandhi University, Kottayam, Kerala, India, and Joint Director of the Centre for Nanoscience and Nanotechnology, Mahatma Gandhi University. He received his PhD degree in physics form Cochin University of Science and Technology, Kerala, India. The research activities of Professor Nandakaumar involve nanoparticles, nanosemiconductors, and nanoconductors. He received a research associateship from the Department of Science and Technology, Government of India in 1993 and Research Associateship from the Council of Scientific and Industrial Research, Government of India in 1993. Ms Jini is currently at the School of Chemical Sciences at Mahatma Gandhi University, Kottayam, India, as a research scholar. She is currently doing her PhD work in EPDM rubber-graphene nanocomposites. She received her MSc degree in analytical chemistry, ahatma Gandhi University. She received the Women Scientist Award from Department of Science and Technology.

Gedruckte Welten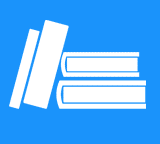 Kunden, die diesen Artikel gekauft haben, kauften auch
Kundenbewertungen zu "

Diabetes Mellitus and Human Health Care: A Holistic Approac…

"
Diese Artikel könnten Sie auch interessieren
Kontakt
+49 (0)40
4223 6096
Wir helfen Ihnen gerne:
Mo. - Fr. 8.00 - 20.00 Uhr
Sa.: 10.00 - 18.00 Uhr

(Kostenpflichtige
Rufnummer -
Kosten abhängig
von Ihrem Anbieter)
Chat
Zuletzt angesehene Artikel