Word of Mouth: Poems Featured on NPR's All Things Considered
Sprache: Englisch.
Vorbestellbar
Taschenbuch
€ 12,99

*
inkl. MwSt.
Produktdetails
Titel: Word of Mouth: Poems Featured on NPR's All Things Considered
Autor/en: Catherine Bowman

ISBN: 0375713158
EAN: 9780375713156

Sprache: Englisch.

VINTAGE BOOKS
März 2003 - kartoniert - 208 Seiten
Starting in 1995, NPR's All Things Considered began presenting poets reading their own works. Introduced by "poetry DJ" Catherine Bowman, these popular short segments allowed listeners to experience poetry as a kind of verbal music, recalling its roots as a spoken art form. Word of Mouth, edited by Bowman, brings together the poems that have been featured on NPR, providing a window onto the dynamic contemporary poetry scene. A child playing with flashes of sunlight in the aisle of an airplane; a woman describing tropical fruit to someone in a faraway country; a man building a deck with his dead father's hammer; the musings of a Barbie doll participating in a 12-step program: these poems powerfully and lyrically transform the stuff of every day life. A celebration of the poetic voice that includes 33 acclaimed writers, this vibrant anthology proves beyond any doubt that poetry is far more than just words on paper.

Quincy Troupe • Czeslaw Milosz • Campbell McGrath • C.D. Wright • Jack Gilbert • Heather McHugh • David Lehman • Wang Ping • Joseph Brodsky • Paul Beatty • Lorna Dee Cervantes • Paul Muldoon • Lucille Clifton • Naomi Shihab Nye • Richard Blanco • Albert Goldbarth • Carrie Allen McCray • Belle Waring • Russell Edson • Kevin Young • Nuali Di Dhomhnaill • Charles Harper Webb • Denise Duhamel • Yusef Komunyakaa • Hal Sirowitz • Lucia Perillo • Amy Gerstler • Maura Stanton • Marilyn Chin • Philip Booth • Jane Cooper • Diane DiPrima • Elizabeth Spires

Introduction


QUINCY TROUPE
Flight
Eye Change Dreams

CZESLAW MILOSZ
Preparation
A Song on the End of the World
In Common

HEATHER McHUGH
The Size of Spokane
What He Thought
Unguent
High Jinx

CAMPBELL McGRATH
Delphos, Ohio
Capitalist Poem #42
The Golden Angel Pancake House
The Gulf

C. D. WRIGHT
Everything Good Between Men and Women
Song of the Gourd
30
JACK GILBERT
Tear It Down
Almost Happy
Married
The Forgotten Dialect of the Heart

DAVID LEHMAN
January 1 [1998]
March 16 [1996]
April 26 [1998]
August 31 [2000]
December 29 [1997]

WANG PING
No Sense of Direction
Of Flesh & Spirit
These Images

JOSEPH BRODSKY
A Song
Blues
Törnfallet

PAUL BEATTY
Aa Bb Cc . . . Xx Yy and Zzing
Dib Dab
At Ease

DIANE DI PRIMA
April Fool Birthday Poem for Grandpa
Ode to Elegance

LORNA DEE CERVANTES
Bananas

PAUL MULDOON
The Birth
Anseo
The Briefcase

LUCILLE CLIFTON
sam
june 20
homage to my hips
daughters

NAOMI SHIHAB NYE
My Friend's Divorce
Going for Peaches, Fredericksburg, Texas
Wedding Cake

RICHARD BLANCO
Décima Guajira
Photo Shop
The Silver Sands

ALBERT GOLDBARTH
Coinages: A Fairy Tale
How Easy It Is
An Explanation

CARRIE ALLEN McCRAY
Thoughts at the Grave Site
Strange Patterns
Two Ways to Cook Macaroni and Cheese for Pastor
Trade Off
Anemone

BELLE WARING
It Was My First Nursing Job
So Get Over It, Honey

RUSSELL EDSON
On the Eating of Mice
Counting Sheep
Antimatter
The Fall

KEVIN YOUNG
[Blues]
Eddie Priest's Barbershop & Notary
Negative

NUALA NÍ DHOMHNAILL
Nude
The Race

CHARLES HARPER WEBB
The New Marriage
Tone of Voice
Buyer's Remorse

DENISE DUHAMEL
Hippie Barbie
Barbie Joins a Twelve Step Program
Buddhist Barbie

YUSEF KOMUNYAKAA
Anodyne
The Deck
Venus's-flytraps

HAL SIROWITZ
Two Visits in One Day
Horns on Your Head
Crumbs
Word Power

LUCIA PERILLO
Compulsory Travel
Lost Innocence of the Potato Givers

AMY GERSTLER
Modern Madonnas
Her Account of Herself
My Muse

MAURA STANTON
Gifts
Childhood
Maple Tree

MARILYN CHIN
The Floral Apron
Song of the Sad Guitar
Rhapsody in Plain Yellow

PHILIP BOOTH
Hope
First Lesson
Evening

JANE COOPER
The Blue Anchor
Rent

ELIZABETH SPIRES
Easter Sunday 1955
On the Island

Permissions
Acknowledgments

About the Editor

Catherine Bowman was born in El Paso, Texas, and currently lives in Bloomington, Indiana, where she teaches at Indiana University. She has worked with National Public Radio's "All Things Considered" since 1995 as a consultant and commentator on contemporary poetry. She is the award-winning author of two collections of poems, 1-800-HOT-RIBS and Rock Farm. She received the Peregrine Smith Poetry Prize, the Kate Frost Tufts Discovery Award, a Dobie Paisano Fellowship from the University of Texas, a New York Foundation for the Arts Fellowship in Poetry, and two Yaddo Fellowships. Her poems have appeared in four editions of The Best American Poetry and in many magazines and journals, such as TriQuarterly, River Styx, Conjunctions, Kenyon Review, Ploughshares, The Los Angeles Times, Crazy Horse, and The Paris Review, and in numerous anthologies. Her poems have also appeared in the anthologies A Joyful Noise, 13 Ways of Looking at a Poem, An Exhaltation of Forms, The Extraordinary Tide, Writing Down the Soul, Motion: American Sports Poems, and many others. Bowman teaches at the Fine Arts Work Center in Provincetown, and in 2001 she was Writer-in-Residence at the College of William and Mary. She regularly collaborates with composer and bassist John Lindberg; together they have performed and taught workshops at a variety of venues in both North America and Europe.

Preiswert lesen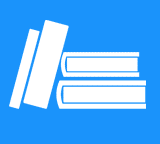 Kunden, die diesen Artikel gekauft haben, kauften auch
Kundenbewertungen zu Catherine Bowman "

Word of Mouth: Poems Featured on NPR's All Things Considere…

"
Diese Artikel könnten Sie auch interessieren
Kontakt
+49 (0)40
4223 6096
Wir helfen Ihnen gerne:
Mo. - Fr. 8.00 - 20.00 Uhr
Sa.: 10.00 - 18.00 Uhr

(Kostenpflichtige
Rufnummer -
Kosten abhängig
von Ihrem Anbieter)
Chat
Zuletzt angesehene Artikel