Southern Stories
New. Sprache: Englisch.
Vorbestellbar

Schöner schenken
:
17% Rabatt¹ sichern
!
Ihr Gutscheincode:
SANTA17
​
Taschenbuch
€ 18,49

*
inkl. MwSt.
Produktdetails
Titel: Southern Stories
Autor/en: Clark Blaise

ISBN: 0889842191
EAN: 9780889842199

New.
Sprache: Englisch.

PORCUPINES QUILL
November 2000 - kartoniert - 190 Seiten
The stories collected here in Volume One are among the earliest in Blaise's forty-year publishing career. The experience of Florida - particularly the underdeveloped north-central areas close to modern Disneyfied Orlando - profoundly affected a Yankee' child with Canadian parents. The Florida Blaise describes is little-changed since the Civil War. The stories in this volume trace a young writer's journey towards his life's work. By the close of his Florida experience, he has discovered a way of integrating his Canadian, and especially his French-Canadian, background into a sub-tropical foreground. Included are two very early stories, A Fish Like a Buzzard' and Giant Turtle, Gliding in the Dark', which have not previously been published in book form. Southern Stories assembles the best of Clark Blaise's early work in one collection. His powerful writing is as relevant to our times now as it was when these stories first appeared. Included here are stories from A North American Education, Tribal Justice, Man and His World and Resident Alien. Clark Blaise is a born storyteller ... a writer to savour.' - The New York Times Book Review

Clark Blaise has taught in Montreal, Toronto, Saskatchewan and British Columbia, as well as at Skidmore College, Columbia University, Iowa, NYU, Sarah Lawrence and Emory. For several years he directed the International Writing Program at the University of Iowa. Among the most widely travelled of authors, he has taught or lectured in Japan, India, Singapore, Australia, Finland, Estonia, the Czech Republic, Holland, Germany, Haiti and Mexico. He lived for years in San Francisco, teaching at the University of California, Berkeley. He is married to the novelist Bharati Mukherjee and currently divides his time between San Francisco and Southampton, Long Island. In 2002, he was elected president of the Society for the Study of the Short Story. In 2003, he was given an award for exceptional achievement by the American Academy of Arts and Letters, and in 2009, he was made an Officer of the Order of Canada "for his contributions to Canadian letters as an author, essayist, teacher, and founder of the post-graduate program in creative writing at Concordia University".


'... fascinating studies of the Global Village in the late 20th century.' The Toronto Star '[a] fresh, idiosyncratic approach to what the short story can and should do.' Books in Canada 'A born storyteller ... a writer to savour.' The New York Times 'The pieces collected ... display the sure hand of a skilled writer. And though Blaise is unflinching is his portrayal of the poverty and backwardness of the post-war American South, a muted sense of wonder leads the reader over some very rough terrain.' -- James Grainger Quill & Quire 'As novelist Fenton Johnson notes in the introduction to this book, Blaise's portrayal of a dirt-poor South haunted by history belongs to an American literary tradition that includes Faulkner, Flannery O'Connor and Eudora Welty. What needs to be added is that this Southern Gothic tradition has tendrils that reach all the way up to Canada. Aside from Blaise, there have been many reverse carpetbaggers, Southerners who have headed (or returned) north such as Leon Rooke, Douglas Fetherling and Elizabeth Spencer. Moreover, many prototypically Canadian writers such as Alice Munro learned their craft at the feet of Southern masters. Like the American South, Canada has been a poor, rural land suspicious of outsiders and technological progress for most of its history. It's no accident that at the end of the American Civil War, confederate leaders such as Jefferon Davies ended up in Canada. Progressive and enlightened Canadians might not like to think so, but there is a deep emotional affinity between Canada and the American South.' -- Jeet Heer National Post 'Canadian Blaise (author of twelve previous books, including Lusts and If I Were Me) gathers thirteen early short stories, all set in the grim, steaming poverty of north-central Florida in the 1930s, 40s and 50s. Autobiographical in inspiration, they reflect Blaise's own childhood as an intelligent child of Canadian parents struggling to make their way in a world of rednecks, migrant workers, tarpaper shacks, swamps, and privation. Carefully worded and beautifully constructed, these tales reveal Blaise's talent as a storyteller, as well as his dark view of human nature. In "A Fish Like a Buzzard," two quarrelsome young brothers go fishing on a Florida lake, but only one may come back. In "A North American Education," a father takes his son to a county fair peep show to teach him about sex, but the lesson has unpleasant consequences. "The Fabulous Eddie Brewstera," a clever story of clouded family loyalty, suspicion and wartime secrets, is one of the collection's strongest. Entries tell of infidelity, racism and religious intolerance -- of a boy's deep and inexplicable admiration for his father, driven by "blind lusts," and a family's betrayal and their subsequent retreat to escape their failure and humiliation. Though Blaise's volume is a superb example of controlled, elegant writing, readers should not expect to find many moments of humor or happiness. As Johnson notes in his introduction, "an open-ended terror underlies these stories" [and] "the characters never fully comprehend the forces that have been brought to bear upon them." ' Publishers Weekly This unique collection of short stories from the critically esteemed Canadian author Clark Blaise revitalizes the American South as a site of discovery, despite its narrative history of being one of the most popular subjects in modern English story telling. Blaise presents a setting that holds few vestiges of the south that we have all come to expect. Blaise understands his audience's familiarity with these well-worn cliches and discourages our reliance on them. Southern Stories are slow moving tales of growing up poor in 20th century America. Blaise's distinct style appears slowly within this collection, as he guides us through the unusual recollections of children living in the south. These are young boys who have clearly experienced other cultures, and indeed, a restrained yet influential Canadian perspective emerges. This slant is often subtle, appearing for example as a reference to a single French-Canadian character, or the protagonist's fascination with snow and Florida's lack of it.Southern Stories do not have the pace of typical narratives. There does not exist here a sense of climax. In short, Blaise requires his readers to become companions for his characters, to walk with them, and spend a day in their life. The author is making introductions for his audience, allowing us to meet and to understand these southern boys and their families. These are stories clipped from human experience that do not have a resolution: primarily because there does not appear to be a problem. Recalling the experiences that recreate for us how others connect with their world does not need a manufactured structure of 'beginning, middle and end', and Blaise eases us into this anti-structure painlessly.The stories do, however have a loose chronological form to them. For example, the first several stories deal primarily with the relationships between young male friends, as well as young boys with their parents. A particularly revisited relationship here is that between mothers and their sons. In Broward Dowdy for example, Blaise looks at two mother/son couples separated and contrasted by class level (one are the family of a soldier and the other lives in abject poverty as a family of roaming pecan pickers). Later in the collection, Blaise begins to introduce his developing characters' awkward, adolescent sexualities. The author does so with an intensely candid examination of young men's new found urges. Take this excerpt from A North American Education where a young boy experiences a nudie-show for the first time:'There was no avoiding the bright pink lower lips that she had painted; no avoiding the shrinking, smiling, puckering wrinkled labia. "Kiss Baby?" she called out, and the men went wild. The lips smacked us softly. The Princess was more a dowager, and more black than brown or yellow. She bent forward to watch herself, like a ventriloquist with a dummy. I couldn't turn away as my father had; it seemed less offensive to watch her wide flat breasts, and to think of her as another native from National Geographic. She asked a guard for a slice of gum, then held it over the first row. "Who gwina wet it fo' baby?" And a farmer licked both sides while his friends made appreciative noises, then handed it back. The princess inserted it, as though it hurt, spreading her legs like the bow-legged rodeo clown I'd seen a few minutes earlier'.Although this (and other) representations of women in Southern Stories can be characterized as less than PC; Blaise creates a meaningful context for these images through the eyes and mental understandings of young men who are products of their cultural environment. The honesty and the reality of how things appear to children reflects the often brutally unfair and degrading ways in which we relate each other here in North America. Blaise exposes class and gender inequalities through the observations of perceptive young men. What makes these stories additionally telling is that these children are not the average, static American or Canadian kids. Borders have taken on a more fluid nature for these characters, which position them to reveal the American south from an appealingly unusual perspective. The author appears in favor of this young, unsophisticated, cross-cultural viewpoint, and for good reason. These characters show the ways in which our most minor, simplistic and unremarkable experiences can reveal an often elusive basic truth. -- Anne Riley CBFU Radio Niagara 'Those who have read Blaise will likely be familiar with his non-fiction bestseller Time Lord, not the four volumes of his Collected Stories that have sold somewhere in the low hundreds. Though he became a member of the Order of Canada in 2009, Blaise has never won a GG. And yet his body of work -- and one can speak of it as a coherent body -- is an entertaining and profound monument to the craft of the short story.' -- Alex Good & Steven W. Beattie The Afterword

Preiswert lesen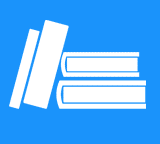 Kunden, die diesen Artikel gekauft haben, kauften auch
Kundenbewertungen zu Clark Blaise "Southern Stories"
Diese Artikel könnten Sie auch interessieren
Kontakt
+49 (0)40
4223 6096
Wir helfen Ihnen gerne:
Mo. - Fr. 8.00 - 20.00 Uhr
Sa.: 10.00 - 18.00 Uhr

(Kostenpflichtige
Rufnummer -
Kosten abhängig
von Ihrem Anbieter)
Chat
Zuletzt angesehene Artikel