The German Labour Market in the Year 2030
A Strategic View on Demography, Employment and Education. …
Sofort lieferbar (Download)
eBook
ePub

Dieses eBook können Sie auf allen Geräten lesen, die epub-fähig sind, z.B. auf den tolino oder Sony Readern.
eBook
€ 29,90

*
inkl. MwSt.
Verschenken
Machen Sie jemandem eine Freude und
verschenken Sie einen Download!
Ganz einfach Downloads verschenken - so funktioniert's:
1

Geben Sie die Adresse der Person ein, die Sie beschenken
möchten. Mit einer lieben Grußbotschaft verleihen Sie Ihrem
Geschenk eine persönliche Note.

2

Bezahlen Sie das Geschenk bequem per Kreditkarte,
Überweisung oder Lastschrift.

3

Der/die Geschenkempfänger/in bekommt von uns Ihre Nachricht
und eine Anleitung zum Downloaden Ihres Geschenks!
Produktdetails
Titel: The German Labour Market in the Year 2030
Autor/en: Kurt Vogler-Ludwig, Nicola Düll, Kurt Vogler-Ludwig, Nicola Düll

EAN: 9783763953103

Format: EPUB ohne DRM
A Strategic View on Demography, Employment and Education.
1. Auflage.
Sprache: Englisch.

W. Bertelsmann Verlag
30. September 2013 - epub eBook - 199 Seiten
What will be the shape of the German economy and its labour market in 20 years time? Beyond combining qualitative scenarios and mathematical methods in a professional forecast, the report raises the questions how politics, entrepreneurs and the labour force should act in face of demographic change and international competition. In a breakdown by 44 economic sector, 88 occupational groups and 27 fields of vocational training, the study provides detailed insights into the future of work in Germany.
The results show that Germany will transform from a service-oriented into a knowledge-oriented economy with new jobs in business services, financial services and education, health and social services. Manufacturing, trade and transport, and public service, however, will clearly reduce the number of jobs. The growth potential of the German economy will be determined by skills shortages: The higher the investments in human capital the better the opportunities for growth.
Summary

Task and methods

The German Ministry for Labour and Social Affairs (BMAS) commissioned Economix on 2nd November, 2011 to undertake the project "Analysis of the future demand and supply of the labour market based on a computerised model". According to the project description set out by BMAS, the project should provide "regular and transparent, detailed and scientifically founded estimations for supply and demand in the labour market in Germany". For this purpose, a forecast model was to be developed which would serve as an early warning system in order to better assess possible labour shortages and to derive targeted measures to safeguard skilled labour. We herewith submit our main report for 2012. It is supplemented by an expert and scenario report and a methodological report.1)

Taking into account the strong volatility caused by the financial and economic crisis, it was clear that the task set before us could not merely be solved by relying on an econometric model of the past. Instead, we had to proceed on the assumption that there will be various structural upheavals originating from the aftermath of the crisis, the advancing globalisation of the economy and the labour markets, and from social changes. Our methodical answer was thus a combination of qualitative future scenarios and mathematical forecasting procedures so that the forecast of the fundamental changes in the economy and in society could be implemented into robust quantitative projections.

Two alternative scenarios for the future were developed based on the findings of seven expert reports. This included globalisation, technological change, work organisation, climate change and above all the effect of demographic change on educational and employment behaviour of the German population. These findings were discussed in a workshop with the client in April 2012, where they were condensed into scenarios and used
as a basis for the quantitative models.

These models are based on the labour market models developed by Cambridge Econometrics, the Warwick Institute for Employment Research and the Research Centre for Education and the Labour Market, which are also used for the qualifications forecast of the European Centre for the Development of Vocational Training CEDEFOP. In the model versions which have been specifically developed for Germany, 44 economic sectors, 88 occupational groups and 27 technical fields of vocational training were distinguished.

In total, seven modules of the quantitative model simultaneously estimate labour supply and labour demand and thus, take into account the various interrelations in the labour market. It was important to us to depict the adaptive responses in labour supply caused by changes in labour demand and, likewise, the response of labour demand to emerging bottlenecks. This is the only way to stop the forecast from lapsing into a rigid and increasingly unrealistic world. This also distinguishes our approach from other forecast models, which often use separate supply and demand estimations. By using simulations we have illustrated the effects of the assumed changes in different areas of our investigations.

We have stepped into new territory by measuring labour market flows. This is the first time that they have been shown and predicted in a detailed occupational and qualification-specific classification. The assessment of labour inflows and labour outflows was relevant for measuring the labour shortages and for the analysis of the adjustment process with regard to supply and demand.

Our forecast includes possible reactions of policy actors, companies and workforces with regard to the developments. This especially includes reactions to labour shortages over the next 20 years due to demographics. We therefore expect there to be further efforts to implement the German Ministry's skills strategy (Fachkr&auml
;ftesiche­r?ungskonzept) which we expect to have a significant impact on female labour participation, the scope of working hours among part time workers, the employment rate of the older population and finally, the volume and structure of immigration. Similarly, we have made assumptions regarding technological development, globalisation strategies within companies as well as specialisation in the international division of labour. Thus, this is no status quo forecast where the response behaviour is stagnant, but rather it is a political forecast which already includes the actions which need to be taken. We therefore regard this report to be a strategic forecast of one of the possible alternatives for the future of the labour market in Germany. We are presenting it as a contribution for further discussion regarding the future of the labour market and not as a conclusion to this debate.

Development of labour supply

Demographic change: challenges due to a declining and ageing population

Even assuming that politics and organisations will do everything to expand labour supply, the number of available workers in the labour market will decline by 2.9 million by the year 2030. This is primarily due to demographic trends as the working age population aged between 15 and 74 years old will sink by 4.7 million.

Demographic development could hardly be less favourable: the number of young people will decline considerably, as will the middle-aged generation. The number of older people, however, will significantly increase. This means that the labour force aged between 15 and 24 years old will drop by 980 000 by the year 2030 and the labour force aged between 25 and 54 years old will decrease by 4.8 million. On the other hand, the labour force aged 55 and older will increase by 3 million (Figure 1).

Figure 1: Labour force by age
Change between 2010–2030 (in 1000s)Labour force by age

<

p>Source: Economix

These statistics incorporate variant 1-W2 of the 12th coordinated population forecast carried out by the Federal Statistical Office, which assumes a net immigration of 200 000 people from the year 2020 onwards. It also assumes a higher life expectancy and more or less constant birth rates. Demographic change will thus become an inevitable reality in the next 20 years and is something which cannot be fundamentally changed, neither by family policies nor with immigration.

We believe that politics and organisations will face up to the challenges of demographic change so that the existing labour force potential, possibilities for a more highly qualified labour force, as well as the level of potential immigration abroad, will be exhausted. We have embraced BMAS's skills strategy and moreover, we expect organisations to put an increased amount of effort into safeguarding their skilled workforces. Taking the results of our forecast into consideration, we herewith present the necessary measures which need to be taken.

Safeguarding employment for older workers

As a result of pension reform, the employment rate among older people will rise. This will not solely be the result of the legal retirement age, but rather it will be a labour market policy necessity. The emerging lack of employees will prompt organisations and work policies to keep as many older workers in the labour market as possible. In the form of a large-scale programme created to support employment and promote the participation of older workers, organisations and social partners will develop flexible working time schemes for older people, as well as age-appropriate personnel concepts. Vocational training will be spread out over the whole of a person's career life and money will be invested in vocational training which will cover all skills levels. Businesses will adapt their work organisation to fit in with the change in age structure and they wil
l organise the transfer of knowledge between their older and younger employees. Under these circumstances, older workers will be more highly valued and will thus be more motivated to work for longer. The threat of old-age poverty will also increase their willingness to work for as long as possible. It is even more important for women to extend their employment life as they usually receive a relatively low pension due to breaks over the course of their working life. At the same time, they more often depend on their own income and thus have to save for their own retirement.

These developments could, however, also take a less favourable route. The labour market could have approximately 1.2 million fewer workers available in the year 2030 if the employment rate of older workers only rises by half of what has been predicted. This could happen if organisations and policies offer inadequate incentives to keep older workers in the workforce, if the necessary jobs for older workers are not available or if workers prefer to take early retirement and exit the labour market because it is better than any of the other incentives being offered.

Balance of job and family life

The forecast is based on the assumption that the employment rate among women will reach the same level as in Denmark, Norway or Sweden. This requires that politics and organisations change their course of action so that the balance of family life and work life is significantly improved. For example, this could include expanding and improving childcare facilities for all ages, increasing school hours and tuition hours and offering incentives for taking shorter paternity leave. We assume that organisations will work closely with social partners. Together they will strive to make better use of the female employment potential in response to the pressures of the skills shortage. Subsequently, this will lead to an increase in flexible working models for men...



Dieses eBook wird im epub-Format ohne Kopierschutz geliefert. Sie können dieses eBook auf vielen gängigen Endgeräten lesen.

Für welche Geräte?
Sie können das eBook auf allen Lesegeräten, in Apps und in Lesesoftware öffnen, die epub unterstützen:

tolino Reader
Öffnen Sie das eBook nach der automatischen Synchronisation auf dem Reader oder übertragen Sie das eBook auf Ihr tolino Gerät mit einer kostenlosen Software wie beispielsweise Adobe Digital Editions.

Sony Reader und andere eBook Reader
Laden Sie das eBook direkt auf dem Reader im eBook.de-Shop herunter oder übertragen Sie es mit der kostenlosen Software Sony READER FOR PC/Mac oder Adobe Digital Editions.

Tablets und Smartphones
Installieren Sie die tolino Lese-App für Android und iOS oder verwenden Sie eine andere Lese-App für epub-eBooks.

PC und Mac
Lesen Sie das eBook direkt nach dem Herunterladen über "Jetzt lesen" im Browser, oder mit der kostenlosen Lesesoftware Adobe Digital Editions.

Bitte beachten Sie: Dieses eBook ist nicht auf Kindle-Geräten lesbar.

Ihr erstes eBook?
Hier erhalten Sie alle Informationen rund um die digitalen Bücher für Neueinsteiger.
eBook Highlights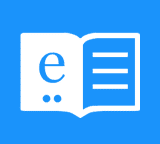 Kunden, die diesen Artikel gekauft haben, kauften auch
Kundenbewertungen zu

Kurt Vogler-Ludwig,…

"The German Labour Market in the Year 2030"
Diese Artikel könnten Sie auch interessieren
Kontakt
+49 (0)40
4223 6096
Wir helfen Ihnen gerne:
Mo. - Fr. 8.00 - 20.00 Uhr
Sa.: 10.00 - 18.00 Uhr

(Kostenpflichtige
Rufnummer -
Kosten abhängig
von Ihrem Anbieter)
Chat
Zuletzt angesehene Artikel