Facing East from Indian Country
A Native History of Early America. 15 halftones, 4 maps. …
Lieferbar innerhalb von zwei Wochen
Taschenbuch
€ 24,99

*
inkl. MwSt.
Produktdetails
Titel: Facing East from Indian Country
Autor/en: Daniel K. Richter

ISBN: 0674011171
EAN: 9780674011175

A Native History of Early America.
15 halftones, 4 maps.
Sprache: Englisch.

Harvard University Press
4. März 2003 - kartoniert - 336 Seiten
At the center of this bold history are narratives of three Native Americans--Pocahontas, Blessed Catherine Tekakwitha and the Algonquin warrior Metacom, or King Philip. Telling each of these stories from the European and then the Native American perspective, Richter elucidates an alternative history of America from Columbus to just after the Revolution.

Prologue: Early America as Indian Country 1. Imagining a Distant New World 2. Confronting a Material New World 3. Living with Europeans 4. Native Voices in a Colonial World 5. Native Peoples in an Imperial World 6. Separate Creations Epilogue: Eulogy from Indian Country A Technical Note Notes Acknowledgments Index

Daniel K. Richter is Roy F. and Jeannette P. Nichols Professor of American History and the Richard S. Dunn Director of the McNeil Center for Early American Studies at the University of Pennsylvania. He is the author of the award-winning Facing East from Indian Country (Harvard).

Richter here offers a masterly work that eschews the long-standing perception that Native Americans were nothing more than marginalized bystanders as Europeans colonized North America. Focusing on the period between the 15th and 18th centuries, the author instead shows that Native American communities adapted to the many stresses introduced by the arrival of the Europeans and were active participants in creating a new way of life on the continent...[He] provides a valuable perspective that is often overlooked in books about the same period. Highly recommended for all public and academic libraries. -- John Burch Library Journal 20011015 At the center of this bold and thoroughly astonishing history of Native Americans are narratives of three Indians generally known to Euro-Americans: Pocahontas, Blessed Catherine Tekakwitha, and the Algonquin warrior Metacom, also known as King Philip. Telling each of these stories--a romance, the life of a saint, the destruction of a 'noble savage'--from the European and then the Native American perspective, Richter elucidates an alternative history of America from Columbus to just after the Revolution...Gracefully written and argued, Richter's compelling research and provocative claims make this an important addition to the literature for general readers of both Native American and U.S. studies. Publishers Weekly 20011022 Most American histories treat North America's indigenous peoples as ancillary to the more important story of the establishment of a European nation in the New World. What would happen if one shifted focus and transformed the usual bit-players into stars? Richter...makes that shift and produces what may, for its impeccable use of primary sources, smoothly well-wrought prose, and passionate argument, become a classic. -- Patricia Monaghan Booklist 20011115 An excellent, ambitious attempt to restore to history long-overlooked Indians who 'neither uncompromisingly resisted...nor wholeheartedly assimilated' in the face of white encroachment...A hallmark in recent Native American historiography that merits wide attention. Kirkus Reviews 20010915 Richter demythicizes the standard accounts...to demonstrate how white settlers consciously created false images to justify economic, religious, and military exploitation of Native inhabitants...This [is an] innovative and well-written book. -- M. L. Tate Choice 20020601 Richter insists that we must look over the shoulders of American Indians to see the Europeans who settled the New World to have a complete understanding of our origins. His depiction of how these original Americans adapted to the new-comers and how they were inevitably betrayed by generations devoted to "freedom" and "opportunity" are especially telling. Denver Post and Rocky Mountain News 20020728 In his acclaimed volume Facing East From Indian Country, Daniel Richter turns the tables on 'conventional' histories of early European-Indian relations by looking east from the Mississippi River rather than west from the Atlantic Ocean...Richter approaches, from the Indian perspective, the history of early contact with Europeans through the founding of the U. S., with emphasis on tribes' immeasurable contribution to the history of the continent. He culls Native voices from surviving documents and records, pulling Indians from the periphery of white America's memory and making them the focal point of the post-contact story. -- Tom Wanamaker Indian Country Today 20030924 [Richter] has written a provocative new interpretation of early America from pre-contact to the early 19th century...[H]e places early America in the context of Native American society and history and not solely in the rush of colonial expansion...Historians of the American West and scholars of Western Native American studies will find much value in Richter's retelling of early American History. -- Joseph Key Journal of the West Thanks to the work of Richter and others like him who have set out to break with the traditional Eurocentric narrative, 'the people without history' have been given back their voice. -- J. H. Elliott New York Review of Books 20110609

Preiswert lesen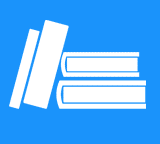 Kunden, die diesen Artikel gekauft haben, kauften auch
Kundenbewertungen zu Daniel K. Richter "Facing East from Indian Country"
Diese Artikel könnten Sie auch interessieren
Kontakt
+49 (0)40
4223 6096
Wir helfen Ihnen gerne:
Mo. - Fr. 8.00 - 20.00 Uhr
Sa.: 10.00 - 18.00 Uhr

(Kostenpflichtige
Rufnummer -
Kosten abhängig
von Ihrem Anbieter)
Chat
Zuletzt angesehene Artikel