Oversold and Underused
Computers in the Classroom. 2 line illustrations, 13 tabl…
Lieferbar innerhalb von zwei Wochen
Taschenbuch
€ 25,49

*
inkl. MwSt.
Produktdetails
Titel: Oversold and Underused
Autor/en: Larry Cuban

ISBN: 0674011090
EAN: 9780674011090

Computers in the Classroom.
2 line illustrations, 13 tables.
Sprache: Englisch.

Harvard University Press
6. Mai 2003 - kartoniert - 256 Seiten
Impelled by a demand for increasing American strength in the new global economy, many educators, public officials, business leaders, and parents argue that school computers and Internet access will improve academic learning and prepare students for an information-based workplace.< /p>


Introduction: Reforming Schools through Technology 1. The Setting 2. Cyberteaching in Preschools and Kindergartens 3. High-Tech Schools, Low-Tech Learning 4. New Technologies in Old Universities 5. Making Sense of Unexpected Outcomes 6. Are Computers in Schools Worth the Investment? Appendix: Rationale for Choices of School Levels Notes Acknowledgments Index

Larry Cuban is Professor Emeritus of Education at Stanford University and past president of the American Educational Research Association.

Cuban...has written extensively about school reform (e.g., How Scholars Trumped Teachers). In his latest work, he disputes the policymakers who have thrust computers into schools without much regard for the educators who are expected to improve students' learning with the new technologies. In fact, Cuban's 1999-2000 study of Silicon Valley schools, discussed and analyzed in the first two-thirds of the book, showed that less than ten percent of the teachers used their classroom computers at least once a week. Another unanticipated finding was that there was no evidence that information technologies increased students' academic achievement. Arguing that the educational revolution that computers were expected to incite has progressed far too slowly, he recommends that administrators involve teachers in the planning and implementation of technology plans and allow them more unstructured time, technical support, and professional development opportunities to optimize the educational benefits that computers offer. Library Journal 20010801 Challenging 'the belief that if technology were introduced to the classroom, it would be used; and if it were used, it would transform schooling,' Larry Cuban provides a jargon-free, critical look at the actual use of computers by teachers and students in early childhood education, high school and university classrooms in Oversold and Underused. Combining an historical overview of school technologies with statistical data and direct observation of classroom practices in several Silicon Valley schools, he concludes that 'Without a broader vision of the social and civic role that schools perform in a democratic society, our excessive focus on technology use in schools runs the danger of trivializing our nation's core ideals.' Publishers Weekly 20010820 Oversold and Underused will benefit educational researchers and policy makers and anyone with an interest in computers. Indeed, Cuban directs at politicians and other policy makers many of his pleas to re-evaluate the uses of computers in schools. State department officials involved in educational decision-making would benefit from reading Cuban's proposal to limit spending on technology and instead focus on such goals as reducing class sizes, renovating buildings, and offering full-day preschool and kindergarten and innovative arts programs in the primary grades. One hopes Cuban's arguments will cause some educational leaders to reconsider their priorities. -- Chris Zirkle techdirections 20010901 Over the last decade, the idea that computers will revolutionize the classroom has been obsessively hyped, by the business and tech communities, politicians, academics, and even some teachers. Larry Cuban...confronts this challenge in his insightful new book...This slim volume raises weighty questions...Cuban doesn't provide simple answers. But in explaining the history of computer technology in education, and by suggesting why desired outcomes have or haven't come about, he provides clear-minded insights into how educators can develop what remains a largely untapped resource. -- Alexander Wohl Washington Monthly 20011101 In his interesting and readable study, Cuban notes other innovations that were to have transformed American education: film, radio, and TV. As we know, none of them did. Not for lack of trying, but because no matter how sophisticated or dazzling the technology, teaching boils down to communication. Electronic technology in the classroom is just another new gadget in a teacher's toolbox...Cuban examines first-hand, rather than relying on self-reporting, how nursery and high school teachers in Silicon Valley actually use computers...Through application of historical background and current research, the book advocates discussion. -- Bob Blaisdell Christian Science Monitor 20010911 [Conducting] field studies in early childhood settings, a high school, and a university in Northern California's Silicon Valley...[Cuban] discovered no substantial evidence of students' increasing their academic achievement as a result of using information technologies; the majority of teachers employed technology to sustain existing teaching patterns rather than to innovate; and only a tiny percentage of high school and university teachers used the new technologies to accelerate student-centered and project-based teaching practices. Cuban concluded that teachers, like other professionals, have been selective in their uses of technology in the classroom; that the "computer age" may be a slow revolution with incremental change over a generation or two; and that teachers may be forced by the history and contexts of schooling to accept technology. An interesting volume. -- D. L. Stoloff Choice 20020101 Using national data and his own school surveys in the high-tech capital of Silicon Valley. Cuban offers a thought-provoking analysis of why technology has failed to live up to its promises. His findings contradict those who label educators as technophobes, wedded to traditional methods and materials. Instead, he points the finger at reformers who assumed technology would transform teaching and learning, but neglected to consider school organization, teachers' classroom experiences, or the broader purpose of education in a democratic society. -- Mary Anne Hess NEA Today 20020201 [Cuban] shows that most investments in computers in the schools provide very poor returns...Cuban and his associates studied some Silicon Valley elementary and high schools, and also looked at how many Stanford professors were using computers. It was found that a majority of college professors, and nearly 90 percent of elementary and secondary teachers, still give lectures the old-fashioned way...So most computers in schools are banished to laboratories, and are primarily for Internet searches and for word processing...Far better, [Cuban] argues in his persuasive little book, for schools to spend the money they would spend for computers on keeping school buildings maintained--and on hiring good teachers skilled in getting children to learn to read, write and count. -- Martin Morse Wooster Washington Times 20011216 It is estimated that US public schools spent $5.5 billion and universities an additional $2.7 billion on computer hardware, software and infrastructure in 1999. Yet what has this tremendous investment in technology brought to American schools? Larry Cuban's response...is a poignant and emphatic one--nothing...Cuban's book is a must-read for politicians, parents, school administrators, teachers, technophiles and technophobes. -- P. Karen Murphy Times Higher Education Supplement 20020531

Preiswert lesen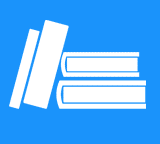 Kunden, die diesen Artikel gekauft haben, kauften auch
Kundenbewertungen zu Larry Cuban "Oversold and Underused"
Diese Artikel könnten Sie auch interessieren
Kontakt
+49 (0)40
4223 6096
Wir helfen Ihnen gerne:
Mo. - Fr. 8.00 - 20.00 Uhr
Sa.: 10.00 - 18.00 Uhr

(Kostenpflichtige
Rufnummer -
Kosten abhängig
von Ihrem Anbieter)
Chat
Zuletzt angesehene Artikel