Guidance Cues in the Developing Brain
'Progress in Molecular and Subcellular Biology'. Auflage …
Lieferbar innerhalb von 2 bis 3 Werktagen
Buch
€ 176,49

*
inkl. MwSt.
Produktdetails
Titel: Guidance Cues in the Developing Brain

ISBN: 3540001174
EAN: 9783540001171

'Progress in Molecular and Subcellular Biology'.
Auflage 2003.
Book.
Sprache: Englisch.

Herausgegeben von Ivica Kostovic
Springer Berlin Heidelberg
24. März 2003 - gebunden - 164 Seiten
Many complex molecular interactions are involved in the development of the mammalian brain. Molecules serving as guidance cues for migratory cells, growing axons and for recognition of postsynaptic targets are a major topic for research because they are directly involved in the formation of neuronal circuits, thus creating the foundation for subsequent functional refinement through interactions with the environment. In addition, most guidance cue molecules are also involved in plasticity, damage repair and regeneration in the adult brain. This volume reviews current knowledge on major classes of molecules involved in: guidance of growing axons; tau proteins involved in the establishment of axonal polarity, outgrowth and contact recognition; gangliosides and lectins involved in neuronal migration, neurite outgrowth and contact recognition; and myelin molecules that inhibit nerve regeneration.

Complex Patterns and Simple Architects: Molecular Guidance Cues for Developing Axonal Pathways in the Telencephalon.- 1 Introduction.- 2 The Four Major Classes of Axonal Guidance Cues Are Netrins, Semaphorins, Slits, and Ephrins.- 2.1 Netrins Usually Function as Chemoattractants and Bind to Deleted in Colorectal Cancer and Neogenin.- 2.2 Semaphorins Act as Chemorepellents for Most and Chemoattractants for Some Axons and Bind to Neuropilins, Plexins, and L1.- 2.3 Slits Are Midline Repellents That Bind to Robo Receptors.- 2.4 Ephrins and Eph Receptor Tyrosine Kinases Are Involved in Bidirectional Signaling.- 3 Axonal Guidance Cues Display a Characteristic Spatio-Temporal Pattern of Expression in Embryonic and Fetal Zones of the Telencephalon.- 3.1 Proliferative Zones: The Ventricular Zone, the Subventricular Zone, and the Ganglionic Eminence.- 3.2 The Intermediate Zone: The Zone of Neuronal Migration and Axonal Growth.- 3.3 The Subplate Zone and Marginal Zone: Sites of the Earliest Synaptogenesis Between "Waiting" Axons and Transient Fetal Populations of Cells.- 3.4 The Cortical Plate: The Primordium of Future Cortical Layers II-VI.- 4 Guidance Cues Have Complementary and/or Overlapping Roles in the Establishment of Specific Axonal Pathways.- 4.1 Commisural Pathways: The Corpus Callosum, the Anterior Commisure, and the Hippocampal Commisure.- 4.2 Thalamocortical and Corticothalamic Pathways.- 4.3 Corticofugal Pathways.- 4.4 Ascending Monoaminergic Pathways.- 4.5 Guidance Cues in Developing Afferent, Efferent and Intrinsic Pathways of the Hippocampal Formation.- 4.6 Guidance Cues in the Developing Olfactory System.- 5 Early Genes Involved in Regionalization and Areal Specification of the Cerebral Cortex Can Regulate the Pattern of Expression of Axonal Guidance Cues.- 6 Discussion and Conclusions.- References.- Phosphorylation Pattern of tau Associated with Distinct Changes of the Growth Cone Cytoskeleton.- 1 Historical Note.- 2 Neuronal Cytoskeleton and Microtubule-Associated Proteins.- 3 Neuronal Growth Cone Composition and Translocation.- 4 tau Gene Organization and Regulation.- 5 Structure of tau Proteins.- 6 Post-Translational Modifications of tau Proteins.- 7 Subcellular Localization of tau.- 8 The Role of tau Phosphorylation in Establishment of Axonal Polarity.- 9 The Role of tau Phosphorylation in Axonal Outgrowth and Morphology.- References.- Developmental Expression and Possible Roles of Gangliosides in Brain Development.- 1 Introduction.- 2 Gangliosides and Brain Development.- 2.1 Neural Induction and Tube Formation.- 2.2 Proliferation of Neural and Glial Progenitor Cells.- 2.3 Neurogenesis and Neuron Migration.- 2.4 Outgrowth of Axons and Fibre Tract Mapping, Dentritogenesis, Synaptogenesis and Apoptosis.- 2.5 Myelination.- 2.6 Structural and Functional Maturation.- 2.7 Aging and Neural Degeneration.- 3 Possible Functional Roles of Gangliosides in the Developing Nervous System.- References.- Mannose-Binding Lectins in Cerebrum Development.- 1 Introduction.- 2 Evidence for the Presence of Central Nervous System Mannose-Binding Lectins.- 2.1 Ontogenetic Variations of Glycoconjugates During Central Nervous System Development.- 3 Degradation of the Accumulated Axonal Mannose-Rich Glycoproteins in the Target Neurones.- 4 Evidence for the Presence of Mannose-Binding Lectins in the Cerebrum.- 5 The Cerebellar Soluble Lectins.- 5.1 Lectin Cerebellar Soluble Lectins and Contact Guidance of Neurone Migration.- 5.2 Lectin Cerebellar Soluble Lectin and Myelination Processes.- 6 The Lectin R1.- 6.1 Interleukin-2 and Oligodendrocyte Proliferation.- 7 Conclusions and Perspective.- References.- Functional Role of Gangliosides in Neuronal Motility.- 1 Introduction.- 2 Gangliosides and Cell Motility.- 3 Gangliosides and Glial Guided Radial Migration.- 4 Gangliosides and Tangential Migration.- 5 Gangliosides and Neurite Outgrowth.- 6 Conclusion and Perspectives.- References.- Myelin Molecules Limiting Nervous System Plasticity.- 1 Introduction.- 2 Nogo.- 3 Myelin-Associated Glycoprotein.- 4 Chondroitin Sulfate Proteoglycans.- 5 Myelin Vaccine.- 6 Signaling Pathways in the Inhibition of Nerve Regeneration.- 7 Concluding Remarks.- References.

Gedruckte Welten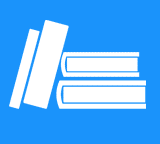 Kunden, die diesen Artikel gekauft haben, kauften auch
Kundenbewertungen zu "Guidance Cues in the Developing Brain"
Diese Artikel könnten Sie auch interessieren
Kontakt
+49 (0)40
4223 6096
Wir helfen Ihnen gerne:
Mo. - Fr. 8.00 - 20.00 Uhr
Sa.: 10.00 - 18.00 Uhr

(Kostenpflichtige
Rufnummer -
Kosten abhängig
von Ihrem Anbieter)
Chat
Zuletzt angesehene Artikel