ASP .Net Bible
Sprache: Englisch.
Vorbestellbar
Buch
€ 47,99

*
inkl. MwSt.
Produktdetails
Titel: ASP .Net Bible
Autor/en: Mridula Parihar, Eric Smith, Essam Ahmed

ISBN: 0764548166
EAN: 9780764548161

Sprache: Englisch.

HUNGRY MINDS TRADE CO
März 2002 - kartoniert - 888 Seiten
"Comprising far more than an updated reference for Web application development, the ASP.NET Bible provides crucial guidance on leveraging the significant advances ASP.NET represents for the Web developer."-Michael Lane Thomas, .NET Series Editor
100% Comprehensive
Authoritative
What you need
* Harness the power of ASP.NET for next-generation Web applications
* Build, deploy, and run distributed applications targeting any device
* Master ASP.NET development using both Visual Basic .NET and C#
* If ASP.NET can do it, you can do it too . . .
Completely revamped for the .NET Platform, ASP.NET is an indispensable tool for creating the next generation of Web applications and Web Services. This comprehensive resource gives you in-depth guidance for building dynamic, data-driven applications tailored to any browser or device. Whether you're a seasoned ASP developer or a Web development newcomer, you'll find the real-world techniques and insights you need to take ASP.NET programming to the next level.
Inside, you'll find complete coverage of ASP.NET
* Get up to speed fast on ASP.NET development with both Visual Basic .NET and C#
* Build forms with Web Controls, including Rich Web Controls like AdRotator and Calendar
* Debug ASP.NET pages - and learn how to write high-quality code
* Master ASP.NET database programming with ADO.NET and SQL Server
* Bind data and controls with XML
* Develop, deploy, and use business objects
* Create secure wireless applications using ASP.NET mobile controls
* Use ASP.NET to build, deploy, and publishWeb Services
Companion Web site includes source code from the book:
www.hungryminds.com/extras
* Test your Web Service prior to deployment with the Web Service help page
* Learn how to use page output caching with ASP.NET
Reader Level: Beginning to Advanced
Shelving Category: Programming/Web Development

Foreword.
Preface.
Part I: ASP.NET Basics 1.
Chapter 1: Understanding the .NET Framework.
Chapter 2: Getting Started with ASP.NET.
Chapter 3: Building Forms with Web Controls.
Chapter 4: Using Rich Web Controls.
Chapter 5: Creating and Using Custom Controls.
Chapter 6: Validating User Input.
Chapter 7: Debugging ASP.NET Pages.
Part II: ASP.NET Database Programming.
Chapter 8: Introducing ADO.NET.
Chapter 9: Understanding Data Binding.
Chapter 10: Working with Data Grids.
Chapter 11: Using Templates.
Chapter 12: Using SQL Server with ASP.NET.
Chapter 13: Advanced Data Binding and XML.
Part III: Advanced ASP.NET.
Chapter 14: ASP.NET Application Configuration.
Chapter 15: Developing Business Objects.
Chapter 16: Building HTTP Handlers.
Chapter 17: Understanding Caching.
Chapter 18: Building Wireless Applications with ASP.NET Mobile Controls.
Chapter 19: ASP.NET Security.
Chapter 20: Localizing ASP.NET Applications.
Chapter 21: Deploying ASP.NET Applications.
Part IV: Building Web Services.
Chapter 22: Introduction to Web Services.
Chapter 23: Web Services Infrastructure.
Chapter 24: Understanding SOAP.
Chapter 25: Building a Web Service.
Chapter 26: Deploying and Publishing Web Services.
Chapter 27: Finding Web Services.
Chapter 28: Consuming Web Services.
Part V: Building ASP.NET Applications.
Chapter 29: ASP.NET Blackjack.
Chapter 30: Chatty Discussion Forum.
Appendix A: Visual Basic Syntax.
Appendix B: Visual Basic Functions and Features.
Appendix C: Visual Basic Object-Oriented Programming.
Appendix D: C sharp Syntax.
Appendix E: C sharp Classes.
Appendix F: C sharp Components.
Index.
End-User License Agreement.
Mridula Parihar is a Microsoft Certified Solution Developer (MCSD). She has worked with NIIT Ltd. for two years. In her first year, she worked as a technical instructor in the Career Education Group (CEG) division of NIIT Ltd. She has been working with the Knowledge Solutions Business (KSB) group for the last 12 months. Here, Mridula has had the opportunity to work on many technical projects. Her work involves design, development, testing, and implementation of instructor-led training courses. Also, she handles the additional responsibility of ensuring ISO compliance. Eric A. Smith is a Microsoft Certified Solution Developer and works extensively in both web and traditional client/server environments. He has written, edited, or contributed to eight books in the Visual Basic and Web markets, including authoring HMI's most recent ASP Bible and the Visual Basic 6 Bible. He has co-authored on other VB titles. A professional programmer and consultant, Eric owns the ASP Techniques Web site (http://asptechniques.com). This site is used to provide "service after the sale" to his readers. Users can get updated code and related articles at this site. He is also the creator of inquiry.com's Ask the VB Pro site, now part of Fawcette Technical Publications.

Gedruckte Welten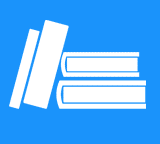 Kunden, die diesen Artikel gekauft haben, kauften auch
Kundenbewertungen zu

Mridula Parihar, Er…

"ASP .Net Bible"
Diese Artikel könnten Sie auch interessieren
Kontakt
+49 (0)40
4223 6096
Wir helfen Ihnen gerne:
Mo. - Fr. 8.00 - 20.00 Uhr
Sa.: 10.00 - 18.00 Uhr

(Kostenpflichtige
Rufnummer -
Kosten abhängig
von Ihrem Anbieter)
Chat
Zuletzt angesehene Artikel