Quick Fixes Windows 2000
Sprache: Englisch.
Lieferbar innerhalb von zwei Wochen
Buch
€ 37,99

*
inkl. MwSt.
Produktdetails
Titel: Quick Fixes Windows 2000
Autor/en: Jim Boyce

ISBN: 0596000170
EAN: 9780596000172

Sprache: Englisch.

OREILLY MEDIA
Dezember 2000 - kartoniert - 304 Seiten
For those who are faced with switching over to the powerful but often confusing Windows 2000, Windows 2000 Quick Fixes offers something completely new: not just solutions, but a fast, easy way to find them. Designed with the power user in mind, this book is laid out for optimal accessibility; it defines problems clearly and follows up with concise, yet detailed, solutions.
Windows 2000 Quick Fixes is an essential reference for both the novice and the well-seasoned Microsoft OS user. For instance, newcomers to Windows 2000 who have children using their computers can quickly learn how to protect some areas without walling off the entire system. Old hands at Windows will learn quick and easy new ways to recover data or what to do when the administrator's password's been forgotten.
Unlike many of the oversized and poorly organized books on the market,
Windows 2000 Quick Fixes doesn't waste time with endless tutorials, fluff, and useless background material. And while the book is designed for easy access, the material is by no means basic. It provides extensive coverage of problems for both the Windows 2000 Professional and Windows 2000 Server editions, and takes power users from installation issues, through complex networking configuration problems, to important backup and security concerns.
Some of the topics covered include:
* Setting up a dual-boot system
* Recovering data
* Resolving hardware configuration conflicts
* Restoring the Registry from a back up
* Making a printer available through the Internet
* Using automatic address assignment without DHCP
* Configuring Internet Connection Sharing
* Hosting a web site
With its clear, well-organized fixes to common problems,
Windows 2000 Quick Fixes is the book to reach for when the pressure is on and there's no time to waste hunting for buried solutions.

Designed for the power user, this book is laid out for optimal accessibility; it defines problems clearly and follows up with concise, yet detailed solutions.
Preface 1. Installing and Booting Windows 2000 1.1 Create Setup diskettes to install Windows 2000 or the Recovery Console 1.2 Setup doesn't find my hard disk 1.3 Using winnt and winnt32 switches 1.4 Only one CPU shows up in a multiprocessor system 1.5 Create a dual-boot configuration 1.6 Clone your original OS for a dual-boot system 1.7 Avoid reinstalling applications for a dual-boot system 1.8 Change the boot menu options 1.9 The Recovery Console 1.10 Drive letter assignments need to be changed 1.11 I forgot the Administrator password 1.12 Windows 2000 runs chkdsk at startup 1.13 Can't log on after adding a hard drive or breaking a mirror 1.14 Boot problems in systems with multiple drives 1.15 Convert a FAT partition to NTFS 1.16 Windows 9x can't see NTFS volumes on a dual-boot system 2. Configuring Hardware 2.1 View or change IRQ and other resource settings 2.2 Create a system summary 2.3 Turn off or remove conflicting or unneeded devices 2.4 Use different hardware settings at different times 2.5 Take a snapshot of the current settings for safekeeping 2.6 Running low on disk space 2.7 Use more than four partitions 2.8 Replace the existing boot disk 2.9 Install a new hard disk or add a volume from unpartitioned space 2.10 Schedule defrag for off hours 2.11 Convert a basic disk to a dynamic disk 2.12 Revert a dynamic disk back to a basic disk 3. Configuring System Software and Components 3.1 Enable or disable a service 3.2 Control services remotely 3.3 You changed the Administrator account and now a service fails to start 3.4 Specify what should happen if a service fails 3.5 Add or remove system components or features 3.6 Customize the Microsoft Management Console (MMC) 3.7 Make files available when offline 3.8 Cached files on your computer are different from the server's copy 3.9 How to browse for resources in the Active Directory 4. Configuring the Windows 2000 Interface 4.1 Using multiple monitors 4.2 Prevent a program from executing automatically at startup 4.3 Change the location of the Startup folders 4.4 Customize the taskbar 4.5 Change or rearrange the contents of the Start menu 4.6 The Start menu items are not in order 4.7 Administrative Tools, Log Off, or Favorites are missing from the Start menu 4.8 A container on the Start menu expands instead of opening 4.9 Turn off special menu and tooltip effects 4.10 Gain quick access to Control Panel and other folders 4.11 Gain quick access to network resources 4.12 Change the folder associated with the My Documents icon 4.13 Add a new option to the Send To menu 4.14 Some files don't show up in folders 4.15 Customize the appearance of a specific folder 4.16 Determining which volumes and folders are compressed 4.17 Double-clicking a document opens the wrong program 4.18 Keyboard navigation indicators are missing from menus and dialogs 4.19 Change icons of common desktop objects 4.20 Execute a program using command-line switches 5. Printing 5.1 Can't print to an Internet printer 5.2 Make a printer available through the Internet or intranet 5.3 A better method if you switch printer settings frequently 5.4 People with other operating systems can't use your printer 5.5 Simplify printer administration and provide load balancing 5.6 Restrict others' use of your printer at certain times 5.7 Printing is slow to start or complete 5.8 Keep documents in the queue for resubmission 5.9 Separate your print job from someone else's 5.10 Allow only certain people to use your printer 6. The Command Console 6.1 Get help for a command 6.2 Execute a particular program with all command consoles 6.3 Load a special driver or program for a specific console only 6.4 Recall, modify, and re-execute a command previously used 6.5 Use more than 25 lines of text in a window 6.6 Quickly open a command prompt in a specific folder 6.7 Run tasks as Administrator when logged on as a user 6.8 Change the colors used by command consoles 6.9 Execute a command from a shortcut but have the window remain open 6.10 Use an autocomplete function for folder and filenames in command consoles 7. Network Configuration 7.1 Change settings for a network adapter 7.2 Unbind a protocol from a client or service 7.3 Change the order in which network clients or services are used 7.4 Disable a network interface 7.5 Change workgroup or domain 7.6 Modify your computer's name 7.7 Use two network adapters with different protocols on each one 7.8 Disable a protocol without removing it 7.9 Restrict traffic through your PC without a firewall 7.10 Assign IP addresses automatically without a DHCP server 7.11 A duplicate name exists on the network 7.12 Log on automatically at startup 7.13 Shut down without having to log on 7.14 Force users to change passwords 7.15 Enforce strong passwords 7.16 Don't have your username appear automatically in the logon dialog 7.17 Display a special logon message 8. Sharing and Accessing Network Resources 8.1 Restrict access to a folder you're sharing 8.2 Find out who is connected to your computer 8.3 Share a folder but hide it from network browsing 8.4 All drives are shared with a $ sign 8.5 Limit the number of users who can access a folder or file at one time 8.6 Quickly open a shared network folder 8.7 A network computer doesn't show up in My Network Places 8.8 Wrong workgroup or domain 8.9 Network your home computers 8.10 Turn off sharing altogether 8.11 Automatically connect a drive letter to a network share at logon 8.12 Use the same settings from different computers 8.13 You don't have the necessary right to perform a task 9. Using and Troubleshooting TCP/IP 9.1 Configure TCP/IP automatically 9.2 Turn APIPA off 9.3 Receive a set of special TCP/IP settings just for your computer 9.4 Get the same IP address every time 9.5 Can't connect to other computers on the local network 9.6 Can't connect to the Internet 9.7 Can't connect to certain sites on the Internet 9.8 Register your computer with DNS and a dynamic IP address 9.9 Automatic update of your host name in the DNS server isn't working 9.10 Enter only the host name and no domain for local searches 9.11 Specify more than two DNS servers or change their order 10. Using and Sharing Dial-Up Networking Connections 10.1 Use the best possible security for a dial-up connection 10.2 Hide shared resources when you're online 10.3 Use multiple connections at one time to improve performance 10.4 Share a single dial-up Internet connection with other users on the LAN 10.5 Disconnect automatically when sharing an Internet connection 10.6 Create a secure remote connection to your LAN 10.7 Allow other users to dial into your computer to access local resources 10.8 Allow other users to dial into your computer to access network resources 10.9 Other users can't dial in to your PC 10.10 Using a credit card for dialing 10.11 Reverse the connection and have the server call you to save toll charges 10.12 Have the same IP address each time you connect 11. Web Services and Security 11.1 Host a web site on your computer 11.2 Host multiple sites on one IP address 11.3 Add folders from other computers to your web site 11.4 Set up SSL for security on a web site 11.5 Manage a web server remotely 11.6 A web site you set up returns a 404 or no default page error 11.7 Create a custom web site error message 11.8 Install and configure FrontPage Server Extensions 11.9 Host an FTP site for file transfer 11.10 Hide some FTP folders but still have them available 11.11 Place users in specific FTP folders automatically on connection 11.12 Disconnect users from your FTP site automatically 11.13 Allow remote use of your computer 12. Users, Policies, Certificates, and Security 12.1 Protect authenticity of your email 12.2 Encrypt email so only the recipient can read it 12.3 Configure digital IDs for one or more email accounts 12.4 Verify that the digital signature attached to an incoming message is valid 12.5 Move certificates to another computer 12.6 Keep track of who is using your computer's resources across the LAN 12.7 Keep track of who uses your shared computer locally, and when 12.8 Prevent someone from modifying your registry 12.9 Restrict what can be done on your computer 12.10 Prevent changes to your system 12.11 Can't eject a removable NTFS media unless you're logged in as Administrator 12.12 Specify when you'll be prompted to change password prior to its expiration 12.13 How (and why) to rename the Administrator account 12.14 How to rename or disable the Guest account 12.15 Control what happens when your smart card is removed 12.16 Prevent unsigned drivers or services from being installed 12.17 Keep another user from shutting down your system 13. Backup, Recovery, and Repair 13.1 Protect your system against catastrophic failure 13.2 Perform backups automatically 13.3 You can only back up when logged on as Administrator 13.4 Back up to writable or rewritable CD (CD-R/RW) 13.5 Back up critical Windows 2000 data without using the Backup utility 13.6 Another user's system won't boot normally so I need to repair its registry 13.7 Restore settings after a problem occurs 13.8 Create a bootable Windows 2000 disk 13.9 Your only volume is NTFS and Windows 2000 won't boot Index

Jim Boyce is a highly-regarded expert on operating systems and productivity software who's written or contributed to more than 50 books, including Microsoft Outlook 2010 Inside Out and Microsoft Outlook 2010 Plain & Simple.

Gedruckte Welten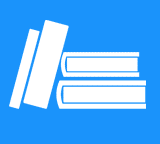 Kunden, die diesen Artikel gekauft haben, kauften auch
Kundenbewertungen zu Jim Boyce "Quick Fixes Windows 2000"
Diese Artikel könnten Sie auch interessieren
Kontakt
+49 (0)40
4223 6096
Wir helfen Ihnen gerne:
Mo. - Fr. 8.00 - 20.00 Uhr
Sa.: 10.00 - 18.00 Uhr

(Kostenpflichtige
Rufnummer -
Kosten abhängig
von Ihrem Anbieter)
Chat
Zuletzt angesehene Artikel