Dear Dirt Doctor
Questions Answered the Natural Way.
Lieferbar innerhalb von 5 bis 7 Werktagen
Taschenbuch
€ 15,99

*
inkl. MwSt.
Produktdetails
Titel: Dear Dirt Doctor
Autor/en: Howard Garrett

ISBN: 0292728476
EAN: 9780292728479

Questions Answered the Natural Way.
Sprache: Englisch.

University of Texas Press
1. Oktober 2003 - kartoniert - 220 Seiten
From reviews of the first edition: "This book is so convincing that if you know anyone who is hard-headed and opinionated about not using organic gardening or least-toxic pest-control methods, this is a good place to start them on a change of perspective."--Common Sense Pest Control"This [book] . . . leaves no stone unturned on the subject of chemical-free gardening. Garrett offers persuasive arguments in favor of a holistic approach to gardening that considers composting, soil enrichment with natural ingredients, mulching, alternative pest control. . . . This volume serves well as an up-to-the-minute reference, one that gardeners of an organic persuasion will likely consult repeatedly."--Publishers Weekly"[This] is one of the most practical and comprehensive works on gardening the natural way we've seen, a manual of condensed logical wisdom providing a complete program for today's gardeners."--Avant Gardener"This is a 'must-read' for home gardeners. It should be mandatory reading for commercial growers. . . . Add the Dirt Doctor to your library, keep it handy so you can refer to it from time to time as you would to your Sunset, your Bailey, or to your California Garden as an essential and reliable source of information."--California GardenHoward Garrett has converted gardeners throughout Texas and beyond to gardening the natural way without chemical fertilizers and toxic pesticides. In this revised and updated edition of The Dirt Doctor's Guide to Organic Gardening, he uses a question-and-answer format to present a wealth of new information on organic gardening, landscaping, pest control, and natural living. The book also incorporates valuable feedback and suggestions from gardenerswho've successfully used Howard's methods.

Preparation Bed Preparation Planting in Solid Rock Mulch Peat Moss Treated Wood in the Garden or LandscapeCompost Basics Compost Questions Compost ChecklistSynthetic versus Natural Fertilizers Types of Organic FertilizersPest Control and Beneficial Insects Althea Rust Ants Aphids and Other Small Insects Armyworms Bagworms and Caterpillars Bees Beneficial Insects Borers in Trees Boxelder Bugs Brown Recluse Spiders Butterflies Chiggers Chinch Bugs Crickets Cutworms Fire Ants Fireflies Fleas Flies Forest Tent Caterpillars Grasshoppers Grubworms House Pests Mealybugs Moles Mosquitoes Nematodes Powdery Mildew on Crape Myrtles Rhino Beetles Roaches Scale Scorpions Slugs, Snails, and Pillbugs Soldier Flies Spider Mites Squash Bugs Tarantulas Termites Thrips Ticks Tomato Blight Wasps Webworms WhitefliesPest Control Products Baking Soda Cinnamon Citrus Oil Citrus Peelings Corn Gluten Meal Cornmeal Diatomaceous Earth D-limonene Dormant Oil Garlic Hydrogen Peroxide Lava Sand Molasses Nosema Orange Oil (D-limonene) Pepper Toxic Products VinegarLandscaping and Garden Maintenance Azaleas Bulbs Burning Leaves Detoxifying Contaminated Soil Earthworm Suicide Erosion Fall Is for Planting Flower Fragrance Foliar Feeding Fungi Gardenias Ground-Cover Choices Hollies Horseherb Hyacinth Beans Hyacinths Hydroponic Gardening Indian Hawthorn Ivy in Trees Lantana Living Fences Maintenance Mushrooms Nandinas Pansies Perennials Periwinkles Petunias Photinias Poison Ivy Ponds Roots and Pool Plaster Seasonal Color Soil Leveling and Armadillos Sprayers Steel Edging Vine Choices Vine Removal WeedsTrees American Elm Bald Cypress Bradford Pears Bur Oak Fungus Chinese Pistachio Chinkapin Oak Chlorosis Christmas Tree Care Drought-Tolerant Trees Lightning Damage Live Oaks Mimosas and Carpenter Ants Mistletoe Mulberries and New Trees Pecans Pines Post Oaks Pruning Redbud Transplants Royal Paulownia Shantung Maple Shumard Oak Sick Tree Treatment Staking Trees Stump Removal Sweetgums Transplanting Trees Tree Planting Tree Problems Tree Recommendations Tree Replacement Tree Root/Foundation Problems Tree Seedlings Trees in Rocky SoilHerbs Disease-Controlling Herbs Easy-to-Grow Herbs Herb Tea Pest Control Program for Herbs Begonias Echinacea Hibiscus Lemon Balm Oregano Passion Flower Roses Turk's Cap Witch HazelVegetables, Fruits, and Other Food Crops Aloe Vera Banana Trees Companion Planting Hairy Vetch Onions Peppers Potatoes Rotating Crops Sweet Potatoes Tomatoes Veggie WashesWild Flowers and Wildflowers Wild Flower Shrubby Plants Wild Flower Trees Wild Flower Vines Common Wildflowers BluebonnetsTurf Choosing Which Grass to Plant Bermudagrass Seed and Cornmeal Buffalograss Fescue Fungal Turf Diseases Grass and Tree Roots Grassburs Grass Clippings Grass Removal Lawn Leveling Ryegrass and Other Cover Crops Sod Spring Weeds, Grass Planting St. Augustine Weeding ZoysiaIndoor Houseplants Potting Soil Bonsai Ficus TreesWildlife/Animals Armadillos Birds Butterfly Gardens Dogs and Cats Lizards Mice and Rats Snakes TurtlesAppendix Books and Other Publications FormulasIndex

From reviews of the first edition: "This book is so convincing that if you know anyone who is hard-headed and opinionated about not using organic gardening or least-toxic pest-control methods, this is a good place to start them on a change of perspective." Common Sense Pest Control "This [book] ... leaves no stone unturned on the subject of chemical-free gardening. Garrett offers persuasive arguments in favor of a holistic approach to gardening that considers composting, soil enrichment with natural ingredients, mulching, alternative pest control... This volume serves well as an up-to-the-minute reference, one that gardeners of an organic persuasion will likely consult repeatedly." Publishers Weekly "[This] is one of the most practical and comprehensive works on gardening the natural way we've seen, a manual of condensed logical wisdom providing a complete program for today's gardeners." Avant Gardener "This is a 'must-read' for home gardeners. It should be mandatory reading for commercial growers... Add the Dirt Doctor to your library, keep it handy so you can refer to it from time to time as you would to your Sunset, your Bailey, or to your California Garden as an essential and reliable source of information." California Garden

Preiswert lesen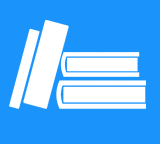 Kunden, die diesen Artikel gekauft haben, kauften auch
Kundenbewertungen zu Howard Garrett "Dear Dirt Doctor"
Diese Artikel könnten Sie auch interessieren
Kontakt
+49 (0)40
4223 6096
Wir helfen Ihnen gerne:
Mo. - Fr. 8.00 - 20.00 Uhr
Sa.: 10.00 - 18.00 Uhr

(Kostenpflichtige
Rufnummer -
Kosten abhängig
von Ihrem Anbieter)
Chat
Zuletzt angesehene Artikel