China's Space Program - From Conception to Manned Spaceflight
From Conception to Manned Spaceflight. 'Springer Praxis B…
Lieferbar innerhalb von zwei Wochen
Buch
€ 46,99

*
inkl. MwSt.
Produktdetails
Titel: China's Space Program - From Conception to Manned Spaceflight
Autor/en: Brian Harvey

ISBN: 1852335661
EAN: 9781852335663

From Conception to Manned Spaceflight.
'Springer Praxis Books in Astronomy and Space Science'.
Auflage 2004.
Sprache: Englisch.

SPRINGER NATURE
27. August 2004 - kartoniert - 350 Seiten
In October 2003 Yang Liwei made history as the first Chinese citizen in space, orbiting the globe 14 times in the Shenzhou 5. The Chinese space program has sometimes been called the last of the secret space programs. Although it is far less secretive now than formerly, fascinating revelations are still being made. Brian Harvey examines the history of the Chinese space program, from it's earliest times to the historic breakthrough of manned flight.

Author's Preface and Acknowledgements.- Flight of the Shenzhou.- Origins - The Fiery Dragon.- Dong Fang Hong - The East is Red.- Expanding the Space Programme.- Communications and Conspiracies.- Applying the Space Programme.- Behind the Scenes.- Launch Centres, rockets and their engines.- Shuguang - False Dawn.- The Shenzhou Precursor Mission.-Future of China in Space.- Listing of Chinese satellite launches.- Milestones in the development of the Chinese Space Programme.- Glossary.- Bibliography, further reading and websites.- Index

Author of 'Race into space - the Soviet space programme' (1988), 'The new Russian space programme' (1994), 'Russia in space - the failed frontier?' (2001), 'Two roads into space - the Japanese and Indian space programmes' (1998), 'The Chinese space programme - from conception to future capabilities' (1997), 'The Chinese space programme - from conception to manned spaceflight' (2004), 'Europe's space programme' (2003), 'Two roads to the moon' (with Dave Shayler)(forthcoming), 'Russian planetary exploration' (forthcoming), 'Latest in space 2007' (forthcoming), all Praxis titles. Writer on articles on spaceflight for Astronomy Now, Orbit, Spaceflight, Journal of the British Interplanetary Society (JBIS), Space Chronicle, Astronomy & Space, Sunday Press, Quest, Irish Independent. Broadcaster for RTE, BBC (Radio 4, World Service), Canadian Broadcasting.


From the reviews:

"...China's Space Program is perhaps the best single-volume summary of Chinese space efforts, at least among those written in English."

--Jeff Foust, THE SPACE REVIEW

Astronomy (February 2005)

Review by James Oberg, Former NASA Mission Controller

"... Harvey's book gives any space-flight enthusiast a thorough overview of China's space activities while comparing them to other nations' efforts. What's more, Harvey has succeeded in an even greater challenge: collecting disorganized and unrelated information and formulating it into coherent chapters that address themes, activities, and intentions in a lucid, logical sequence. This book goes well beyond cataloging what it covers. It has good stories, too. Harvey's description of the early years of the Chinese program, when it was bedeviled by material shortages and political interference, is as dramatic as any other space-development saga in the world. He also makes excellent use of new biographical material about the father of the Chinese space program, Tsien Hsue Shen. ... Harvey achieves a good blend of engineering descriptions and human-interest stories. Equally important, he gives the reader helpful guidance regarding reliability by describing how information on the Chinese program comes to light while other material concerning it remains buried in secrecy. Finally, Harvey uses obscure Chinese reports and speeches to map out the future options for this nation, now a major player in outer space. ... China may well come to dominate some phases of human space exploration in the years ahead. If that comes to pass, this book will have told you how it happened."

"A super book by any measure. Anyone with an interest in rockets will find it a treat and similar in lay out and text as Patrick Moore's Yearbook. 10 out of 10." (Tony O' Connell, Astronomy & Space, May, 2005)

"An important book and essential reading for those interested in space history, the history of technology, and the current state of military and civilian space technologies. Summing Up: Highly recommended. General readers; lower-division undergraduates through professionals." (A.M. Strauss, CHOICE, Vol. 42 (5), January, 2005)

"Harvey's book gives any space-flight enthusiast a thorough overview of China's space activities while comparing them to other nation's efforts. What's more, Harvey has succeeded in an even greater challenge: collecting disorganized and unrelated information and formulating it into coherent chapters that address themes, activities, and intentions in a lucid, logical sequence. This book goes well beyond cataloging what it covers. It has good stories, too. ... Harvey achieves a good blend of engineering descriptions ... . Equally important, he gives the reader helpful guidance ... ." (James Oberg, Astronomy, October, 2003)

"This is an expanded and revised version of a book first published in 1998 ... . It is a well-written, detailed and impressive tale ... ." (Paul Murdin, Times Higher Education Supplement, March, 2005)

"The original edition of this book was published in 1998 under a slightly different title ... . Each chapter concludes with a summary and suggested further reading. There is also a listing of Chinese satellite launches, a chronology of significant events, a glossary, and a bibliography. All in all, this is probably the best one-stop source of information on the Chinese space programme to appear to date." (Liftoff, Issue 229, September/October, 2005)

Gedruckte Welten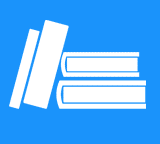 Kunden, die diesen Artikel gekauft haben, kauften auch
Kundenbewertungen zu Brian Harvey "

China's Space Program - From Conception to Manned Spaceflig…

"
Diese Artikel könnten Sie auch interessieren
Kontakt
+49 (0)40
4223 6096
Wir helfen Ihnen gerne:
Mo. - Fr. 8.00 - 20.00 Uhr
Sa.: 10.00 - 18.00 Uhr

(Kostenpflichtige
Rufnummer -
Kosten abhängig
von Ihrem Anbieter)
Chat
Zuletzt angesehene Artikel