MICAI 2004: Advances in Artificial Intelligence
Third Mexican International Conference on Artificial Intell…
Sofort lieferbar
Buch
€ 149,99

*
inkl. MwSt.
Produktdetails
Titel: MICAI 2004: Advances in Artificial Intelligence

ISBN: 3540214593
EAN: 9783540214595

Third Mexican International Conference on Artificial Intelligence, Mexico City, Mexico, April 26-30, 2004, Proceedings.
'Lecture Notes in Artificial Intelligence'. 'Lecture Notes in Computer Science'.
2004. 2004.
Bibliographie.
Book.
Sprachen: Deutsch Englisch.

Bearbeitet von Raúl Monroy, Gustavo Arroyo-Figueroa, Luis E. Sucar
Herausgegeben von Raúl Monroy, Gustavo Arroyo-Figueroa, Luis Enrique Sucar
Springer-Verlag GmbH
8. April 2004 - kartoniert - xvii
The Mexican International Conference on Arti?cial Intelligence (MICAI) is a biennial conference established to promote research inarti?cial intelligence (AI), and cooperation among Mexican researchersand their peers worldwide. MICAI is organized by the Mexican Societyfor Arti?cial Intelligence (SMIA), in colla- ration with the AmericanAssociation for Arti?cial Intelligence (AAAI) and the Mexican Society for Computer Science (SMCC). After two successful conferences, we are pleased to present the 3rd Mexican InternationalConferenceonArti?cialIntelligence,MICAI2004,whichtookplace on April 26 30, 2004, in Mexico City, Mexico. This volume contains the papers included in the conferencemain program, which was complemented by tutorials and workshops, published in supplementary proceedings. The proceedings of pastMICAIconferences,2000and2002,werealsopublishedinSpringer-Verlag s Lecture Notes in Arti?cial Intelligence (LNAI) series, volumes 1793 and 2313. The number of submissions to MICAI 2004 was signi?cantly higher than those of previous conferences 254 papers from 19 di?erent countries were submitted for consideration to MICAI 2004. The evaluation of this unexpectedly largenumberofpaperswasachallenge,bothintermsofthequalityofthepapers and of the review workload of each PC member. After a thorough reviewing process, MICAI s Program Committee and Programs Chairs accepted 97 hi- quality papers. So the acceptance rate was 38.2%. CyberChair, a free Web-based paper submission and reviewing system, was used as an electronic support for the reviewing process. This book contains revised versions of the 94 papers presented at the con- rence. The volume is structured into 13 thematic ?elds according to the topics addressed by the papers, which are representative of the main current area of interest within the AI community.
Applications.- Pattern-Based Data Compression.- Using Simulated Annealing for Paper Cutting Optimization.- Extracting Temporal Patterns from Time Series Data Bases for Prediction of Electrical Demand.- The Synergy between Classical and Soft-Computing Techniques for Time Series Prediction.- Intelligent Interfaces and Speech Processing.- A Naïve Geography Analyst System with Cognitive Support of Imagery Exploitation.- Don't You Escape! I'll Tell You My Story.- Querying Virtual Worlds. A Fuzzy Approach.- Infant Cry Classification to Identify Hypoacoustics and Asphyxia with Neural Networks.- N-Best List Rescoring Using Syntactic Trigrams.- Continuants Based Neural Speaker Verification System.- Knowledge Representation.- Agent Protocols as Executable Ontologies.- Evaluation of RDF(S) and DAML+OIL Import/Export Services within Ontology Platforms.- Graduated Errors in Approximate Queries Using Hierarchies and Ordered Sets.- Finding the Most Similar Concepts in Two Different Ontologies.- ADM: An Active Deductive XML Database System.- Web-Based Intelligent Service for Coalition Operation Support in Networked Organizations.- Knowledge Acquisition and Management System for an Intelligent Planner.- Logic and Constraint Programming.- Stability Analysis for Dynamic Constraint Satisfaction Problems.- Evaluation-Based Semiring Meta-constraints.- Invariant Patterns for Program Reasoning.- Closing the Gap between the Stable Semantics and Extensions of WFS.- A Framework for Agent-Based Brokering of Reasoning Services.- Machine Learning and Data Mining.- Faster Proximity Searching in Metric Data.- Data Mining with Decision Trees and Neural Networks for Calcification Detection in Mammograms.- An Optimization Algorithm Based on Active and Instance-Based Learning.- MultiGrid-Based Fuzzy Systems for Function Approximation.- Inducing Classification Rules from Highly-Structured Data with Composition.- Comparing Techniques for Multiclass Classification Using Binary SVM Predictors.- Analysing Spectroscopic Data Using Hierarchical Cooperative Maximum Likelihood Hebbian Learning.- Feature Selection-Ranking Methods in a Very Large Electric Database.- Automatic Case Adaptation with a Hybrid Committee Approach.- Class Imbalances versus Class Overlapping: An Analysis of a Learning System Behavior.- Advanced Clustering Technique for Medical Data Using Semantic Information.- Multiagent Systems and Distributed AI.- Strict Valued Preference Relations and Choice Functions in Decision-Making Procedures.- Adaptation in the Presence of Exogeneous Information in an Artificial Financial Market.- Design Patterns for Multiagent Systems Design.- A Faster Optimal Allocation Algorithm in Combinatorial Auctions.- An Agent Based Framework for Modelling Neuronal Regulators of the Biological Systems.- Possibilistic Reasoning and Privacy/Efficiency Tradeoffs in Multi-agent Systems.- Natural Language.- A Biologically Motivated and Computationally Efficient Natural Language Processor.- A Question-Answering System Using Argumentation.- Automatic Building of a Machine Translation Bilingual Dictionary Using Recursive Chain-Link-Type Learning from a Parallel Corpus.- Recognition of Named Entities in Spanish Texts.- Automatic Enrichment of Very Large Dictionary of Word Combinations on the Basis of Dependency Formalism.- Towards an Efficient Evolutionary Decoding Algorithm for Statistical Machine Translation.- The Role of Imperatives in Inference, Agents, and Actions.- Automatic Multilinguality for Time Expression Resolution.- AQUA - Ontology-Based Question Answering System.- Phrase Chunking for Efficient Parsing in Machine Translation System.- Uncertainty Reasoning.- Motion Planning Based on Geometric Features.- Comparative Evaluation of Temporal Nodes Bayesian Networks and Networks of Probabilistic Events in Discrete Time.- Function Approximation through Fuzzy Systems Using Taylor Series Expansion-Based Rules: Interpretability and Parameter Tuning.- Causal Identification in Design Networks.- Bayes-N: An Algorithm for Learning Bayesian Networks from Data Using Local Measures of Information Gain Applied to Classification Problems.- Methodology for Handling Uncertainty by Using Interval Type-2 Fuzzy Logic Systems.- Online Diagnosis Using Influence Diagrams.- Toward a New Approach for Online Fault Diagnosis Combining Particle Filtering and Parametric Identification.- Power Plant Operator Assistant: An Industrial Application of Factored MDPs.- Vision.- Scene Modeling by ICA and Color Segmentation.- Non-parametric Registration as a Way to Obtain an Accurate Camera Calibration.- A Probability-Based Flow Analysis Using MV Information in Compressed Domain.- How Does the Hue Contribute to Construct Better Colour Features?.- Morphological Contrast Measure and Contrast Mappings: One Application to the Segmentation of Brain MRI.- Gaze Detection by Dual Camera and Dual IR-LED Illuminators.- Image Processing and Neural Networks for Early Detection of Histological Changes.- An Improved ICP Algorithm Based on the Sensor Projection for Automatic 3D Registration.- Structure and Motion Recovery Using Two Step Sampling for 3D Match Move.- Multiscale Image Enhancement and Segmentation Based on Morphological Connected Contrast Mappings.- Active Object Recognition Using Mutual Information.- An Approach to Automatic Morphing of Face Images in Frontal View.- Evolutionary Computation.- A Study of the Parallelization of a Coevolutionary Multi-objective Evolutionary Algorithm.- Reactive Agents to Improve a Parallel Genetic Algorithm Solution.- Simple Feasibility Rules and Differential Evolution for Constrained Optimization.- Symbolic Regression Problems by Genetic Programming with Multi-branches.- A Preprocessing That Combines Heuristic and Surrogate Constraint Analysis to Fix Variables in TSP.- An Evolutionary Algorithm for Automatic Spatial Partitioning in Reconfigurable Environments.- GA with Exaptation: New Algorithms to Tackle Dynamic Problems.- Modeling and Intelligent Control.- Intelligent Control Algorithm for Steam Temperature Regulation of Thermal Power Plants.- A Fed-Batch Fermentation Process Identification and Direct Adaptive Neural Control with Integral Term.- A Fuzzy-Neural Multi-model for Mechanical Systems Identification and Control.- Tuning of Fuzzy Controllers.- Predictive Control of a Solar Power Plant with Neuro-Fuzzy Identification and Evolutionary Programming Optimization.- Modeling of a Coupled Industrial Tank System with ANFIS.- Neural Networks.- Robust Bootstrapping Neural Networks.- A Kernel Method for Classification.- Applying Genetic and Symbolic Learning Algorithms to Extract Rules from Artificial Neural Networks.- Combining MLP and RBF Neural Networks for Novelty Detection in Short Time Series.- Treatment of Gradual Knowledge Using Sigma-Pi Neural Networks.- Robotics.- A Method to Obtain Sensing Requirements in Robotic Assemblies by Geometric Reasoning.- Intelligent Task Level Planning for Robotic Assembly: Issues and Experiments.- Wrapper Components for Distributed Robotic Systems.- Fuzzy Sliding Mode Control of Robotic Manipulators Based on Genetic Algorithms.- Collective Behavior as Assembling of Spatial Puzzles.- Towards Derandomizing PRM Planners.

Gedruckte Welten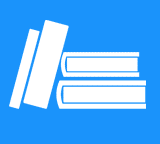 Kunden, die diesen Artikel gekauft haben, kauften auch
Kundenbewertungen zu "MICAI 2004: Advances in Artificial Intelligence"
Diese Artikel könnten Sie auch interessieren
Kontakt
+49 (0)40
4223 6096
Wir helfen Ihnen gerne:
Mo. - Fr. 8.00 - 20.00 Uhr
Sa.: 10.00 - 18.00 Uhr

(Kostenpflichtige
Rufnummer -
Kosten abhängig
von Ihrem Anbieter)
Chat
Zuletzt angesehene Artikel