Liberal Languages: Ideological Imaginations and Twentieth-Century Progressive Thought
New. Sprache: Englisch.
Lieferbar innerhalb von zwei Wochen
Buch
€ 33,99

*
inkl. MwSt.
Produktdetails
Titel: Liberal Languages: Ideological Imaginations and Twentieth-Century Progressive Thought
Autor/en: Michael Freeden

ISBN: 0691116784
EAN: 9780691116785

New.
Sprache: Englisch.

PRINCETON UNIV PR
Oktober 2004 - kartoniert - 280 Seiten
"Michael Freeden has made a significant contribution to the field, his scholarship is exemplary and he writes well. The chapters here are among the best he has ever written."--Mark Bevir, University of California, Berkeley
"Freeden's book offers a fresh, critical take on standard political philosophy and commentary."--Ross Harrison, Cambridge University

Acknowledgments ix PART ONE 1 INTRODUCTION 3 CHAPTER ONE: Twentieth-Century Liberal Thought: Development or Transformation? 19 CHAPTER TWO: Liberal Community: An Essay in Retrieval 38 CHAPTER THREE: The Concept of Poverty and Progressive Liberalism 60 CHAPTER FOUR: Layers of Legitimacy: Consent, Dissent, and Power in Left-Liberal Languages 78 CHAPTER FIVE: J.A. Hobson as a Political Theorist 94 CHAPTER SIX: Hobson's Evolving Conceptions of Human Nature 109 PART TWO 129 INTERMEZZO 131 CHAPTER SEVEN: Eugenics and Progressive Thought: A Study in Ideological Affinity 144 CHAPTER EIGHT: True Blood or False Genealogy: New Labour and British Social Democratic Thought 173 CHAPTER NINE: The Ideology of New Labour 190 CHAPTER TEN: Is Nationalism a Distinct Ideology? 204 CHAPTER ELEVEN: Political Theory and the Environment: Nurturing a Sustainable Relationship 225 CHAPTER TWELVE: Practising Ideology and Ideological Practices 236 Index 263

Michael Freeden is Professor of Politics at the University of Oxford and Professorial Fellow at Mansfield College, Oxford. He is the founding-editor of the "Journal of Political Ideologies", and the director of the Centre for Political Ideologies at the University of Oxford.


"Michael Freeden is ... perhaps the most distinguished practitioner of his generation [of the ideas in context school]... Freeden emphasizes that ideology is a structure which both enables and constrains political agency ... and illustrates through his marvelous tale of the New Liberalism hijacking the old."--Robert E. Goodin, Political Theory "In many ways this is an ideal collection... What Freeden does succeed in showing in Liberal Languages is that anyone who hopes to understand 'the actual political thought of a society' must understand it 'through its ideologies, that is, through the configurations and clusters of interdependent political concepts and ideas that circulate in that society at different levels of articulation' ... it is more than enough to support his claim that 'a major redevelopment of political theory has been occurring ...' --a major redevelopment that exists largely because of the exemplary work of Michael Freeden."--Richard Dagger, History of Political Thought "This is a rich and rewarding collection of essays ... and much is gained form their consolidation... A fine selection of essays and an excellent introduction to the work of a distinguished historian of twentieth-century ideas."--James Thompson, Twentieth Century British History "Michael Freeden has established a substantial reputation as the principal interpreter of the New Liberal political thinking of the early 20th century, while making a major contribution to the broader understanding and analysis of political ideologies, and their relation to more abstract political theorizing. The current collection of previously published articles and chapters is divided more or less evenly between these two concerns... A body of work that, by its very refusal of rigid system, continuously raises new and important questions of both interpretation and theory."--Rodney Barker, Contemporary Political Theory "This is a rich and rewarding collection of essays. Some of the pieces are now well known, but others are not; and much is gained by their consolidation... [A]n excellent introduction to the work of a distinguished historian of twentieth-century ideas."--James Thompson, Twentieth Century British History "Michael Freeden has established a substantial reputation as the principal interpreter of the New Liberal political thinking of the early 20th century, while making a major contribution to the broader understanding and analysis of political ideologies, and their relation to more abstract political theorizing. The current collection of previously published articles and chapters is divided more or less evenly between these two concerns. One of the strengths of Freeden's work is his treatment of political thinking as having an historical, as against a logical, coherence."--Rodney Barker, Contemporary Political Theory "In many ways this is an ideal collection... [A] major redevelopment [of political theory] exists largely because of the exemplary work of Michael Freeden."--Richard Dagger, History of Political Thought

Gedruckte Welten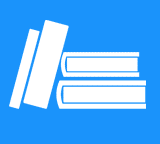 Kunden, die diesen Artikel gekauft haben, kauften auch
Kundenbewertungen zu Michael Freeden "

Liberal Languages: Ideological Imaginations and Twentieth-C…

"
Diese Artikel könnten Sie auch interessieren
Kontakt
+49 (0)40
4223 6096
Wir helfen Ihnen gerne:
Mo. - Fr. 8.00 - 20.00 Uhr
Sa.: 10.00 - 18.00 Uhr

(Kostenpflichtige
Rufnummer -
Kosten abhängig
von Ihrem Anbieter)
Chat
Zuletzt angesehene Artikel