Linnaeus
Nature and Nation. 4 halftones. Sprache: Englisch.
Lieferbar innerhalb von zwei Wochen
Buch
€ 39,99

*
inkl. MwSt.
Produktdetails
Titel: Linnaeus
Autor/en: Lisbet Koerner

ISBN: 0674005651
EAN: 9780674005655

Nature and Nation.
4 halftones.
Sprache: Englisch.

Harvard University Press
10. September 2001 - kartoniert
Drawing on letters, poems, notebooks, and secret diaries, Lisbet Koerner tells the moving story of one of the most famous naturalists who ever lived, the Swedish-born botanist and systematizer, Carl Linnaeus. The first scholarly biography of this great Enlightenment scientist in almost one hundred years,

Introduction. "To Apply Nature to Economics and Vice Versa" "A Geography of Nature": Natural Philosophy "A Clapper into a Bell": Floral Names "The Lapp Is Our Teacher": Medicine and Ethnography "God's Endless Larder": Theology "A New WorldPepper, Ginger, Cardamon": Economic Theory "Should Coconuts Chance to Come into My Hands": Acclimatization Experiments "The Lord of All of Sweden's Clams": A Local Life "His Farmers Dressed in Mourning": The Fate of Linnaeus' Ideas in Sweden Conclusion. "Without Science Our Herrings Would Still Be Caught by Foreigners": A Local Modernity Appendix: Chronology of Linnaeus and Linnaeana Appendix: Biographical References Abbreviations Notes Works Cited Acknowledgments Index

Lisbet Koerner is an associate of the Department of the History of Science, Harvard University.

Most Linnaeus scholarship has, understandably, focused on the work that inspired his contemporary renown. Linnaeus: Nature and Nation offers something different. It is neither a conventional biography nor a reinterpretation of Linnaeus's best-known scientific accomplishments, although it includes elements of both. Instead, in a series of linked essays, Lisbet Koerner repositions Linnaeus primarily as a Swede rather than as a member of an international intellectual community. She emphasizes his deep family roots in the Swedish church and countryside, rather than his links to the larger world...As Koerner puts it, 'He hoped to ride elks, write with swan feathers, and read by the light of seal-fat lamps.' And if there were desires that could not be fulfilled in this way, Linnaeus hoped to persuade valuable tropical plants to adapt to his cold northern climate. -- Harriet Ritvo Nature In Linnaeus, Lisbet Koerner discovers a complex man--paternalistic, patriotic, self-important and slightly mendacious. Jealous of British colonial and scientific success, Linnaeus promoted schemes for naturalising food crops such as tea, rice and olives to improve Swedish economic self-sufficiency. New Scientist This is a book about what Koerner calls the 'long-forgotten future of the past.' It is about a complex vision of modernity whereby nations at the margins of progress seek their own way forward. The path was not plain in the eighteenth century, and it is not, Koerner suggests, so clear now. -- Thomas W. Laqueur New Republic The great Swede, who was born in 1707 and died in 1778, is now the subject of a succinct and impressively researched biography by Lisbet Koerner. Single-handedly, Linnaeus standardized the naming and classifying of plants and animals based on morphological characteristics with his now famous binormial nomenclature--the first name is the organism's genus, the second its species...In this well-written book, the author concentrates on two big themes: Linnaeus' concerns about his own nation and his contributions to science. -- Raymond L. Peterson Washington Times Carl Linneaus' legacy is generally considered his system of plant classification. However, scientific historian Koerner explores the naturalist from a new angle. She argues that Linnaeus' scientific goals helped lead to economic growth and independence for his homeland, Sweden. Science News Linnaeus is remembered as the botanist who established the plant classification system still used today, but actually, according to science historian Koerner, he was a jack-of-all-trades. He was also a doctor, teacher, economist, and theologian...Koerner, drawing on a wide spectrum of sources, places her fascinating subject firmly within the context of eighteenth-century European thought, and reveals Linnaeus' grand plan for applying his systematization of nature to politics and economics in the hope of transforming Sweden into a self-sufficient state...[An] agile and incisive reconsideration of a significant and misunderstood man of science. -- Donna Seaman Booklist [A] scholarly look at [Linnaeus's] life and times, including some of the scientist's more foolish projects...Koerner's perspective is interesting and yields some new insights. Publisher's Weekly A rich biographical study that documents the strange, often unfortunate relation between the well-known scientific thinking and the forgotten economic theories of famed Swedish naturalist Carl Linneaus...Astute and engaging; not only a useful treatment of the economic relatives of Linneaus' well-known taxonomy, but also a taxonomy of its own, that of genus Linneaus, species intellectual imagination. Kirkus Reviews Koerner's biography of Carl Linnaeus shows that this scientist was interested in a great deal more than just vegetation. Placing Linnaeus's botanical studies in the larger context of his life's work, Koerner explores his ideas about the relationship between nature and national economics...Throughout, Koerner wisely relies on passages from Linnaeus's own writing to illustrate her arguments; much of what she recounts would otherwise be hard to believe. And overall, her arguments are well crafted: she deftly balances his shortcomings against his good intentions and knowledge. -- Marianne Stowell Bracke Library Journal [Koerner's] prose is spare, precise, calm, and repays rereading. It is, indeed, Linnaean in spirit. By reflecting him in so many personae--'as a son and student, traveler, physician, botanist, economist, theologian, teacher, husband and father'--Linnaeus: Nature and Nation brings 'the flower king' back to life. -- William Clark Times Literary Supplement "[Koerner's] Linnaeus is not the typical one of scholarship and legend. And in recovering him, she has done something few do. She has shown a way in which the eighteenth century and its 'enlightened' projects grew out of the seventeenth century and its 'baroque' ones...The text is written with wit and irony...The prose is spare, precise, calm and repays rereading. It is, indeed, Linnaean in spirit...Thanks to Koerner, Linnaeus has become one of my favorite eighteenth-century figures." -- William Clark Times Literary Supplement 20010105 Carl Linnaeus (1707-78) is the subject of Lisbet Koerner's brilliant, beautifully crafted, and unsettling book...A certain gentle irony pervades this book and its view of history...This is a book about what Koerner calls the 'long forgotten future of the past.' It is about a complex vision of modernity whereby nations at the margins of progress seek their own way forward. -- Thomas W. Laqueur Taxon In an extraordinarily thorough research of Linnaeus's Swedish and Latin publications, manuscript correspondence, diaries, and lecture notes, Lisbet Koerner relates the quest for natural knowledge to the ultimate goals of nation-building and eighteenth-century cameralist economics...Students of Linnaeus will find this book indispensable, with flashes of brilliant insight. -- Martin S. Staum American Historical Review

Gedruckte Welten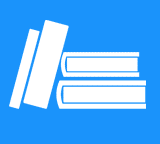 Kunden, die diesen Artikel gekauft haben, kauften auch
Kundenbewertungen zu Lisbet Koerner "Linnaeus"
Diese Artikel könnten Sie auch interessieren
Kontakt
+49 (0)40
4223 6096
Wir helfen Ihnen gerne:
Mo. - Fr. 8.00 - 20.00 Uhr
Sa.: 10.00 - 18.00 Uhr

(Kostenpflichtige
Rufnummer -
Kosten abhängig
von Ihrem Anbieter)
Chat
Zuletzt angesehene Artikel