The Taming of the Samurai
Honorific Individualism and the Making of Modern Japan. 8…
Lieferbar innerhalb von zwei Wochen

Schöner schenken
:
17% Rabatt¹ sichern
!
Ihr Gutscheincode:
SANTA17
​
Buch
€ 31,49

*
inkl. MwSt.
Produktdetails
Titel: The Taming of the Samurai
Autor/en: Eiko Ikegami

ISBN: 0674868099
EAN: 9780674868090

Honorific Individualism and the Making of Modern Japan.
8 halftones.
Sprache: Englisch.

Harvard University Press
6. März 1997 - kartoniert - 448 Seiten
Modern Japan offers us a view of a highly developed society with its own internal logic. Eiko Ikegami makes this logic accessible to us through a sweeping investigation into the roots of Japanese organizational structures. She accomplishes this by focusing on the diverse roles that the samurai have played in Japanese history. From their rise in ancient Japan, through their dominance as warrior lords in the medieval period, and their subsequent transformation to quasi-bureaucrats at the beginning of the Tokugawa era, the samurai held center stage in Japan until their abolishment after the opening up of Japan in the mid-nineteenth century.

I. A Sociological Approach Introduction 1. Honor, State Formation, and Social Theories II. Origins in Violence 2. The Coming of the Samurai: Violence and Culture in the Ancient World 3. Vassalage and Honor 4. The Rite of Honorable Death: Warfare and the Samurai Sensibility III. Disintegration and Reorganization 5. Social Reorganization in the Late Medieval Period 6. A Society Organized for War IV. The Paradoxical Nature of Tokugawa

Eiko Ikegami is Associate Professor of Sociology, Yale University.

This book has already been widely praised by prominent American political scientists and historians for answering how the Japanese achieved modernity without traveling the route taken by Western countries. At once a remarkable historical study of the samurai warrior class from its ancient origins to its transformation under the Tokugawa regime and a comparative study that makes Japan available for analysis alongside other great instances of state formation...Beautifully written. It will undoubtedly become standard reading in universities around the world. Foreign Affairs Eiko Ikegami's study of the samurai during Japan's feudal period is a book of considerable intellectual sophistication. The analysis is rigorous and elegant, and in the course of time will no doubt be regarded as the definitive statement on this subject...This is a superb book. -- T. L. Richardson Asian Affairs Eiko Ikegami examines the nature and historical development of the samurai ethos, specifically concepts of honour, in the belief that the ideas which evolved among samurai in that context in pre-modern Japan do much to explain the paradox that a society almost universally regarded as conformist has undergone changes in the past 100 years that have been radical, even revolutionary, and owed much of their character to individual initiative. It is a very large subject...Professor Ikegami has produced a book of major importance for the understanding of Japan. Times Literary Supplement Ikegami's mastery of the sources, not only for the Tokugawa Period but going all the way back to the beginning of Japanese history, is most impressive...One can learn a great deal about premodern Japanese society from this book. -- Robert N. Bellah Contemporary Sociology [Ikegami's] analysis...constitute[s] a very important contribution combining historical, sociological, and anthropological approaches to the analysis of Japanese society and history...Full of very important insights. -- S. N. Eisenstadt American Journal of Sociology The story of how the forty-seven loyal retainers took revenge for their lord's death in 1703 is the most retold tale in Japanese literature and history, but Ikegami brings to it a fresh perspective based on her historical analysis of what honor meant in samurai society...Packed with ideas, this book is certain to be debated long and hard in Japnaese history circles. it is to be hoped that it will have a similar impact on scholars trying to understand the ingredients of state formation in societies around the world. -- Anne Walthall Journal of Social History Ikegami offers persuasive, well-documented answers in this remarkable book. Two interwoven and recurring themes are central to her thesis. The first is the samurai ethos of what she labels 'honorific individualism' marked by an obsession with personal dignity, self-esteem, and reputation...The second is the unresolvable and dramatic conflict betwen autonomy and heteronomy--between the violence-based honor of the samurai elite and the need to control them under a collective political order. Ikegami explores the historical sites and paths of these themes, painstakingly tracing their origins, development, transformation, and recurrence. The final product is a historical sociology of Japan on a grand scale...The book deserves the attention of anyone interested in historical and comparative sociology or ethnography, cultural psychology, and enduring issues of individual freedom versus social order...Non-academic readers will find an educational and entertaining story in this elegantly written book. -- Takie Sugiyama Lebra Harvard Journal of Asiatic Studies Ikegami's multidimensional approach fuses historical and political processes with an examination of four aspects of samurai life: the system of vassalage; the emergence of the ie, or house, as a social unit among the landed military elite; the military role of the samurai and the nature of warfare; and the relationship of the samurai class to other social classes...In addition to explaining the cultural origins of contemporary forms of social organization in Japan, The Taming of the Samurai makes a major contribution to the cross-cultural study of individuality and identity. -- Janet Goff Japan Quarterly An important contribution to Japanese sociology and history. -- Carl Steenstrup Journal of Japanese Studies This book is a must for those who wish to know why Japan succeeded in its industrialization effort and how the otherwise paradoxical sense of collectivism versus individualism exists in Japan. General readers; upper-division undergraduates and above. -- M.Y. Rynn Choice

Gedruckte Welten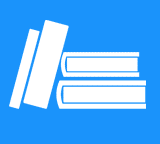 Kunden, die diesen Artikel gekauft haben, kauften auch
Kundenbewertungen zu Eiko Ikegami "The Taming of the Samurai"
Diese Artikel könnten Sie auch interessieren
Kontakt
+49 (0)40
4223 6096
Wir helfen Ihnen gerne:
Mo. - Fr. 8.00 - 20.00 Uhr
Sa.: 10.00 - 18.00 Uhr

(Kostenpflichtige
Rufnummer -
Kosten abhängig
von Ihrem Anbieter)
Chat
Zuletzt angesehene Artikel