Detection of Malingering During Head Injury Litigation
'Critical Issues in Neuropsychology'. New. Sprache: Eng…
Vorbestellbar
Buch
€ 109,99

*
inkl. MwSt.
Produktdetails
Titel: Detection of Malingering During Head Injury Litigation

ISBN: 0306456559
EAN: 9780306456558

'Critical Issues in Neuropsychology'.
New.
Sprache: Englisch.

Herausgegeben von Cecil R. Reynolds
SPRINGER PG
Oktober 1997 - gebunden - 291 Seiten
Neuropsychologists and forensic psychologists have long lacked a systematic, scientific means of assessing head injury cases, of distinguishing those plaintiffs whose pain and suffering is real and deserves just compensation from those who are simply faking it. Cecil R. Reynolds and his expert contributors provide the first definitive work on this subject, focusing on problems that beset clinicians who are called upon to evaluate head injuries in civil courts. They describe the major malingering detection techniques currently in use.

Did You Think It Was Gonna Be Easy? Some Methodological Suggestions for the Investigation and Development of Malingering Detection Techniques;
D. Faust, M.A. Ackley. The Significance of Base Rates, Test Sensitivity, Test Specificty, and Subjects Knowledge of Symptoms in Assessing TBI Sequelae and Malingering;
W.D. Gouvier, et al. Detection of Malingering Using Forced-Choice Techniques;
J.M. Gutierrez, R.C. Gur. The Malingering of Memory Disorder;
J.M. Williams. Detecting Malingering on the Luria-Nebraska Battery;C.J. Golden, C. Grier. Detection of Malingering and Invalid Test Results Using the Halstead-Reitan Battery;
R. Reitan, D. Wolfson. Feigning of Head Injury Symptoms on the MMPI-2;D.T.R. Berry, J.N. Butcher. Clinical Detection of Malingering;
L.T. Hartlage. Common Sense, Clinicians, and Actuarialism in the Detection of Malingering During Head Injury Litigation;
C.R. Reynolds. Index.

Cecil R. Reynolds, PhD, ABPN, earned his Doctoral Degree from the University of Georgia in 1978 under the tutelage of Dr. Alan S. Kaufman, with a major in School Psychology and minors in Statistics and in Clinical Neuropsychology. He served an internship divided between the Medical College of Georgia (Pediatric Neurology section and Neurological Surgery section) and the Rutland Center for Severely Emotional Disturbed Children. Prior to joining the Texas A & M University faculty in 1981, Dr. Reynolds was a faculty member at the University of Nebraska-Lincoln, where he served as Associate Director and Acting Director of the Buros Institute of Mental Measurement, after writing the grants and proposals to move the Institute to Nebraska following the death of its founder, Oscar Buros. His primary research interests are in all aspects of psychological assessment with particular emphasis on assessment of memory, emotional and affective states and traits, and issues of cultural bias in testing. He is the author of more than 300 scholarly publications and author or editor of 39 books, as well as several widely used tests of personality and behavior. He maintained a clinical practice treating trauma victims and individuals with traumatic brain injury for 25 years before retiring from clinical work at the end of 2003.

Dr. Reynolds holds a Diplomate in Clinical Neuropsychology from the American Board of Professional Neuropsychology, of which he is also a past president, and had a Diplomate in School Psychology of the American Board of Professional Psychology, prior to retiring his Diplomate in 2004. He is a past president of the National Academy of Neuropsychology, APA Division 5 (Evaluation, Measurement, and Statistics); APA Division 40 (Clinical Neuropsychology); and APA Div. 16 (School Psychology). He is a Fellow of APA Divisions 1, 5, 15, 16, 40, and 53. Dr. Reynolds teaches courses primarily in the areas of psychological testing and diagnosis and in neuropsychology in addition to supervising clinical practica in testing and assessment. He served as Editor in Chief of Archives of Clinical Neuropsychology (1990-2002), the official journal of the National Academy of Neuropsychology and serves on the editorial boards of 11 other journals in the field. He is the current Editor of Applied Neuropsychology and is Associate Editor of School Psychology Quarterly. Dr. Reynolds has received multiple national awards recognizing him for excellence in research including the Lightner Witmer Award and the early career awards from APA Divisions 5 and 15. He is a co-recipient of the Society for the Psychological Study of Social Issues Robert Chin Award and a MENSA best research article award. In 1999, Dr. Reynolds received the Senior Scientist Award from APA Division 16 (School Psychology). In 2000, he received the National Academy of Neuropsychology's Distinguished Neuropsychologist Award, the Academy's highest award for research accomplishments. He received the NASP 2003 Lifetime Achievement Award in Neuropsychology. His service to the profession and to society has been recognized as well through the President's Gold Medal for Service to the National Academy of Neuropsychology as well as the Academy's Distinguished Service Award. He is currently a Professor of Educational Psychology, Professor of Neuroscience, and Distinguished Research Scholar at Texas A & M University.


`In summary, Dr. Reynolds's latest book provides a readable and even practical treatise on the detection of malingering. Apart from being an invaluable tool for the forensic neuropsychologist, the principles outlined in the book are representative of good standard practice for understanding patient data, in or out of a forensic context. Choices in chapter themes and authors maintain diversity without straying from the main topics. ... the book is highly recommended for its informational content, clear cogent writing, and superb utility to forensic neuropsychologists. As a textbook or a general clinical resource, the book is an essential contribution to the field.'
Journal of Forensic Neuropsychology, 1 (1999)


Gedruckte Welten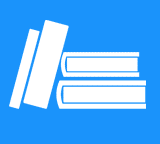 Kunden, die diesen Artikel gekauft haben, kauften auch
Kundenbewertungen zu "Detection of Malingering During Head Injury Litigation"
Diese Artikel könnten Sie auch interessieren
Kontakt
+49 (0)40
4223 6096
Wir helfen Ihnen gerne:
Mo. - Fr. 8.00 - 20.00 Uhr
Sa.: 10.00 - 18.00 Uhr

(Kostenpflichtige
Rufnummer -
Kosten abhängig
von Ihrem Anbieter)
Chat
Zuletzt angesehene Artikel