Teaching Literacy in Sixth Grade
Versand in 3-4 Wochen
Taschenbuch
€ 33,49

*
inkl. MwSt.
Produktdetails
Titel: Teaching Literacy in Sixth Grade
Autor/en: Karen D. Wood, Maryann Mraz, Lynne Bailey, Jeanneine Jones

ISBN: 1593851499
EAN: 9781593851491

New.
Sprache: Englisch.

GUILFORD PUBN
1. April 2005 - kartoniert - 145 Seiten
Sixth grade marks the transition to middle school and, for many students, the transition to early adolescence. The sixth-grade classroom is a place where problem-solving and abstract thinking skills can flourish as teachers devise creative ways to integrate language arts with effective content-area instruction. This book walks the reader through everyday life in a successful sixth-grade language arts/social studies classroom and provides foundational knowledge and hands-on strategies for working with diverse learners.


1. A Day in the Life of a Sixth-Grade Teacher: The School, the Classroom, the Learner, Lynne Bailey and Jeanneine Jones2. Standards and Goals for Sixth-Grade Literacy Learning3. Establishing a Supportive Literacy Environment4. Assessing Students and Communicating with Families5. A Week in a Sixth-Grade Classroom: A Multidisciplinary View6. Meeting the Needs of Diverse Learners in the Sixth-Grade Classroom7. Flexible Grouping in the Sixth-Grade Classroom8. Resources for Teachers
Karen Wood, PhD, is Professor at the University of North Carolina at Charlotte. She received a doctorate in Reading Education from the University of Georgia. A former middle school teacher and K-12 Literacy Coordinator, Dr. Wood is the author of over 175 articles, chapters, and books, all of which involve translating research and theory into classroom practice. She is the originator and has been the editor of the "Out of Research -- Into Practice" column in the "Middle School Journal" since 1986 and is the former coeditor of "Reading Research and Instruction." Her most recent books are "Integrating Reading and Writing in Middle and Secondary Classrooms" and "Literacy Strategies across the Subject Areas." Maryann Mraz, PhD, is Assistant Professor at the University of North Carolina at Charlotte. She received a doctorate in Curriculum and Instruction from Kent State University. A former classroom teacher and program administrator, she is the author of numerous articles, chapters, and instructional materials related to literacy instruction, policy issues in literacy education, and the professional development of teachers. With Timothy Rasinski and Nancy Padak, she is coauthor of the forthcoming "Evidence-Based Instruction in Reading: A Professional Development Guide to Phonemic Awareness."

Children at the start of school ,but young adolescents by springtime, sixth graders are very much into 'becoming.' Their curiosity is heightened, their desire for activity and involvement is all too apparent. Guiding the learning of these diverse, in-motion kids is a demanding but fun-filled challenge, and this useful book is up to the task. The authors provide sound, imaginative, and effective techniques and strategies for helping youth build their abilities to appreciate and use language. This is a treasure chest of information that teachers will want to keep on hand./m-/John H. Lounsbury, EdD, Georgia College & State UniversityWood and Mraz introduce the unique challenges faced by early adolescent learners and offer instructional strategies that meet students emotional, social, and intellectual needs. Through classroom descriptions, case scenarios, and practical teaching strategies, the authors have created an invaluable, much-needed resource for preservice and new sixth-grade literacy teachers.--Erica C. Boling, PhD, Graduate School of Education, Rutgers, The State University of New Jersey This book is a 'must read' for beginning middle-school literacy and content area educators. It will provide you with foundational knowledge of the sixth-grade learner and of effective middle school practices, such as block scheduling, team planning, and communicating with families. You form a relationship with 'Ms. A' as you walk step by step with her through planning your year, responding to state standards and grade level expectations, implementing a variety of teaching methods with a diverse population of students, and motivating and assessing students along the way. This book sets new middle school educators up for success in their first year of teaching! --Karyn Carlson, MS, literacy specialist and education consultant, Estero, FloridaWood and Mraz hit the bull's-eye with this new and compelling exploration of middle school literacy. They provide revealing and authentic insights into the work of sixth-grade teachers and offer a blueprint for teaching and learning in a standards-based curriculum. This book belongs in every middle school teacher's professional library. It will serve well as a college text or guide to professional growth and development.--Jo Anne L. Vacca, PhD and Richard T. Vacca, PhD, Department of Teaching, Leadership, and Curriculum Studies (Emeriti), Kent State UniversityWood and Mraz have crafted an extremely comprehensive and practical guide for engaging sixth-grade students in meaningful, developmentally appropriate literacy learning. By walking in the shoes of one middle school teacher, educators will gain insight and best-practice strategies that can be immediately adopted and implemented in any sixth-grade classroom. --Mary Anne Rossbach, MSEd, sixth-grade teacher, Sunrise Valley Elementary School, Reston, Virginia -Written by outstanding educators who are knowledgeable about research, theory, and practice....The organization of the book is to be commended, since it provides the big picture of what it means to teach literacy in sixth grade....A practical, user-friendly resource on sixth grade literacy instruction for practicing and preservice teachers....offers a glimpse of the professional life of a sixth grade teacher....provides the reader with a vision of how excellent teaching should look under the most ideal teaching conditions....The book serves as a valuable tool for the novice teacher.--Education Review, 5/15/2005
Preiswert lesen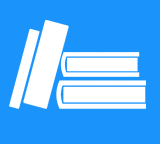 Kunden, die diesen Artikel gekauft haben, kauften auch
Kundenbewertungen zu

Karen D. Wood, Mary…

"Teaching Literacy in Sixth Grade"
Diese Artikel könnten Sie auch interessieren
Zuletzt angesehene Artikel