Vocabulary Power 1
Practicing Essential Words.
Versand in 3-4 Wochen
Taschenbuch
€ 53,49

*
inkl. MwSt.
Produktdetails
Titel: Vocabulary Power 1
Autor/en: LEBEDEV

ISBN: 0132283565
EAN: 9780132283564

Practicing Essential Words.
Sprache: Englisch.

Pearson Education (US)
5. November 2007 - kartoniert - 288 Seiten
Acquiring a strong vocabulary doesn't have to be difficult. Vocabulary Power uses the latest research on memory to make this process simple, effective, and enjoyable.

A three-book series, Vocabulary Power:


teaches the most important words from the General Service List (500 words) and Academic Word List (400 words)
presents each word in eight different contexts to help students learn and remember the word easily
encourages students to apply the words to their own lives, making vocabulary more relevant and useful
can be used in class or as a self-study text

Each Vocabulary Power book features:


300 new words -- 10 per chapter
high-interest readings adapted from articles on a variety of up-to-date topics
exercises on word families, multiple meanings, collocations, and expressions that expand students' knowledge of the words
engaging discussion questions and writing topics that elicit natural use of the words
quizzes to check students' progress and minimize teacher prep time
Word Builder exercises and charts in the Appendix to help students focus on the meaning and use of word parts

The Vocabulary Power series includes Vocabulary Power 1 (Low Intermediate), Vocabulary Power 2 (Intermediate), and Vocabulary Power 3 (Advanced).


CHAPTER 1
Key Words: consider, feast, generous, guilt, load, mean, occasion, proof, settle, spirit
Readings: The First Noodles, What Men and Women Eat

CHAPTER 2
Key Words: allow, attempt, cause, cure, damage, disease, raise, record, risk, shore
Readings: River Surfing, Powerful Women in the Air

CHAPTER 3
Key Words: coast, compare, contain, develop, effect, experiment, public, sense, skill, system
Readings: The Van Gogh Drawings, The Man Who Loved to Build Parks

QUIZ 1
Key Words from Chapters 1-3

CHAPTER 4
Key Words: bold, certain, creature, degree, exist, pattern, rise, serve, shallow, stick
Readings: Smart Enough to Use Tools, Little Known Facts about the Killer Whale

CHAPTER 5
Key Words: doubt, gain, habit, handle, improve, lead, origin, reduce, result, reward
Readings: Small Changes Make a Difference, What to Do When You're Stressed

CHAPTER 6
Key Words: admit, beam, board, crime, destroy, disturb, faith, population, ripe, warn
Readings: A Darkness in German Soccer, Safety for College Students

QUIZ 2
Key Words from Chapters 4-6

CHAPTER 7
Key Words: blow, compose, duty, exact, inquire, miserable, pity, probable, proper, sympathetic
Readings: Push Dad into Action?, Making Mom Understand

CHAPTER 8
Key Words: ancient, blame, course, entire, gather, motion, practical, purpose, ruin, threat
Readings: Green Buildings, The Truth Is in the Ice

CHAPTER 9
Key Words: compete, dismiss, divide, field, include, industry, opinion, produce, train, treat
Readings: Bollywood, Beijing Film Academy

QUIZ 3
Key Words from Chapters 7-9

CHAPTER 10
Key Words: battle, charm, cheat, due, forbid, interfere, permit, protect, puzzle, rush
Readings: Old Enough to Drive?, A New Kind of Ride on the Streets of New York

CHAPTER 11
Key Words: artificial, base, obey, pause, race, succeed, supply, trap, wonder, worship
Readings: Ant Farms: A Family Business Doing Business Like a Child

CHAPTER 12
Key Words: brave, cheer, crowd, modest, post, raw, replace, slave, slip, stir
Readings: So You Want to Be a Rock Star?, From the Football Stadium to the Opera House

QUIZ 4
Key Words from Chapters 10-12

CHAPTER 13
Key Words: eager, fortune, freedom, horizon, ideal, operate, reserve, standard, steady, wise
Readings: Soon to Be a Millionaire, How Rich is Rich?

CHAPTER 14
Key Words: ache, actual, blind, concern, courage, expect, mention, peace, pretend, separate
Readings: New Book, New Author, New Beginnings; No Direction Home

CHAPTER 15
Key Words: block, deaf, defend, dozen, grateful, inform, patience, relieve, respect, sharp
Readings: What Your Doctor Never Told You, Medicine From Around the World

QUIZ 5
Key Words from Chapters 13-15

CHAPTER 16
Key Words: bunch, condition, loan, official, postpone, praise, rough, shelter, sincere, wage
Readings: A Time to Think and a Time to Help, Lessons About the World outside School

CHAPTER 17
Key Words: balance, deal, guide, hesitate, honor, local, loyal, matter, position, support
Readings: First Jobs, First Lessons, Keeping Workers Happy

CHAPTER 18
Key Words: arrest, beat, beg, envy, evil, guard, point, poison, rot, sore
Reading: What's Right or Wrong

QUIZ 6
Key Words from Chapters 16-18

CHAPTER 19
Key Words: class, exchange, fresh, interrupt, liquid, mild, opportunity, permanent, quality, trick
Readings: When Drinking Water Becomes a Lifestyle, Home Is Anywhere

CHAPTER 20
Key Words: accept, appear, determine, examine, express, formal, frequent, hook, increase, limit
Readings: Who Lives in Cyworld?, Can a Computer Understand Our Emotions?

CHAPTER 21
Key Words: border, century, former, hire, immediate, native, necessary, split, spread, suit
Readings: Ride Through History, A Tour Just for You

QUIZ 7
Key Words from Chapters 19-21

CHAPTER 22
Key Words: apply, bargain, confess, disappoint, gradual, host, literature, private, regret, shame
Readings: We Want to Study German, Choosing a College Across the Ocean

CHAPTER 23
Key Words: companion, curious, desire, heal, manner, observe, prevent, pure, remind, suffer
Readings: The Need to Watch Bad News, The Pet Dog: A Mirror of Its Owner

CHAPTER 24
Key Words: adopt, advantage, committee, depend, possess, property, realize, responsible, solve, tax
Readings: When a Teenager Rules over a City, Programmed for Politics?

QUIZ 8
Key Words from Chapters 22-24

CHAPTER 25
Key Words: command, cruel, defeat, disgust, enemy, faint, greed, owe, surface, whisper
Readings: The Many Peoples of Italy, Blackbeard's Last Home

CHAPTER 26
Key Words: avoid, combine, demand, figure, fit, offer, press, provide, reach, store
Readings: Taking Television in a New Direction, The Radio of Tomorrow- Today

CHAPTER 27
Key Words: admire, attract, civilize, crop, remain, society, soil, steep, tame, voyage
Readings: Much More than a Garden, Africa under Geography's Control

QUIZ 9
Key Words from Chapters 25-27

CHAPTER 28
Key Words: advance, afford, case, discover, edge, manufacture, recent, satisfy, spill, stain
Readings: Today's Man Is Looking Good, Cool Clothes

CHAPTER 29
Key Words: common, detail, force, miss, multiply, object, particular, rapid, sort, value
Readings: Seeing the World through Different Eyes, Which English Do You Speak?

CHAPTER 30
Key Words: dive, fold, gentle, harvest, height, pipe, solid, steer, trade, wrap
Readings: The Importance of Latin American Economies, Ikea Welcomed Around the World

QUIZ 10
Key Words from Chapters 28-30

APPENDIX A:
Understanding Parts of Speech

APPENDIX B:
Spell and Grammar Checks

KEY WORD INDEX



Preiswert lesen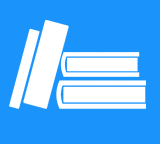 Kunden, die diesen Artikel gekauft haben, kauften auch
Kundenbewertungen zu LEBEDEV "Vocabulary Power 1"
Diese Artikel könnten Sie auch interessieren
Zuletzt angesehene Artikel