Teaching 101: Classroom Strategies for the Beginning Teacher
Vorbestellbar
Taschenbuch
€ 42,49

*
inkl. MwSt.
Dieser Artikel ist auch verfügbar als:
Produktdetails
Titel: Teaching 101: Classroom Strategies for the Beginning Teacher

ISBN: 1412967155
EAN: 9781412967150

Sprache: Englisch.

Herausgegeben von Jeffrey G. Glanz
CORWIN PR INC
1. April 2009 - kartoniert - 301 Seiten
The noble profession of teaching plays a vital role in inspiring students to achieve excellence. This new edition of one of the most comprehensive introductions to teaching available provides essential knowledge and actively engages new teachers in practice to become an exceptional teacher.



Easy to understand and practical, this wide-ranging guide provides tools such as questions and activities at the end of each chapter, Web sites and vital readings for further study, and a self-assessment instrument to help readers succeed in their first year. The second edition includes more information on curriculum development and technology, more sample lesson plans, a new section on bullying, new activity sheets, and many checklists with immediate application procedures. The book is packed with helpful suggestions on topics such as:



Lesson planning

Classroom management

Differentiating instruction

Standards

Assessment and grading

Literacy

Cooperative learning

Inclusion

National Board certification

Teaching 101 is an invaluable resource that teachers can reference throughout their careers to expand their skills and perspectives.

Preface to the Second Edition
Acknowledgments
About the Author
Activity 1
1. Why Does Teaching Matter?
Focus Questions
Follow-Up Questions/Activities
Activity 2
2. What Makes a Good Teacher?
Focus Questions
Teaching Idea #1: Are You a Good Teacher?
Teaching Idea #2: Seven Research-Based Findings About the Qualities of an Effective Teacher
Teaching Idea #3: What Makes an Effective Teacher?
Teaching Idea #4: Three Approaches to Teaching
Teaching Idea #5: Four of the Most Essential Concepts That Affect Student Achievement
Teaching Idea #6: An Important Quality of a Good Teacher
Teaching Idea #7: Another Important Quality of a Good Teacher
Teaching Idea #8: A Final Quality of a Good Teacher
Teaching Idea #9: A Good Teacher Must Use Wait Time Effectively
Teaching Idea #10: Questioning Strategies
Teaching Idea #11: Good Teachers Incorporate Literacy Strategies Whenever Feasible, Five Literacy Strategies That Work
Teaching Idea #12: Good Teachers Encourage "Hands-On" and "Minds-On" Learning
Teaching Idea #13: Good Teachers Employ K-W-L
Teaching Idea #14: Good Teachers Get Parents on Their Side: 10 Ways
Conclusion
Follow-Up Questions/Activities
Activity 3
3. Who Are the Students in My Class?
Focus Questions
Student Idea #1: What Do I Need to Know About My Students?
Student Idea #2: All Students Have Five Basic Needs
Student Idea #3: Children Need Attention and Much More . . .
Student Idea #4: Role of Race, Gender, Sexual Orientation, and Social Class
Student Idea #5: Hatred, Bigotry, and Prejudice
Student Idea #6: Bullying
Student Idea #7: Students With Learning Disabilities
Student Idea #8: Are You a Culturally Relevant Teacher?
Student Idea #9: Different Ways of Learning
Student Idea #10: Differentiating Instruction, But How Can I Meet the Needs of All My Students?
Student Idea #11: The Challenge of Inclusion
Conclusion
Follow-Up Questions/Activities
Activity 4
4. How Should I Write Lesson Plans?
Focus Questions
Lesson Plan Idea #1: Understanding the Lesson Plan
Lesson Plan Idea #2: Essential Components and Criteria of a Successful Lesson
Lesson Plan Idea #3: Sample Lesson Plans
Conclusion
Follow-Up Questions/Activities
Activity 5
5. Can I Effectively Manage My Classroom?
Focus Questions
Classroom Management Idea #1: Basic Terms and Elements
Classroom Management Idea #2: Developing Your Personal System of Discipline
Classroom Management Idea #3: A Sample Discipline Plan
Follow-Up Questions/Activities
Activity 6
6. How Can I Help My Students Learn?
Focus Questions
Helping My Students Idea #1: Simple Strategies for the Early Grades
Helping My Students Idea #2: Simple Strategies on How to Improve Learning
Helping My Students Idea #3: Simple Strategies on How to Improve Study Skills
Helping My Students Idea #4: Simple Strategies on How to Read Material From a Chapter or Book
Helping My Students Idea #5: Cooperative Learning
Conclusion
Follow-Up Questions/Activities
Activity 7
7. How Should I Assess and Grade My Students?
Focus Questions
Assessment Idea #1: Assessment Basics
Assessment Idea #2: Some Fundamental Principles of Assessment
Assessment Idea #3: Constructing Classroom Tests
Assessment Idea #4: Using Portfolio Assessment?
Conclusion
Follow-Up Questions/Activities
Activity 8
8. How Can I Best Incorporate State and District Curriculum Standards?
Focus Questions
Standards Idea #1: What Is Curriculum Development?
Standards Idea #2: Testing and Standards Movement
Standards Idea #3: Suggestions for Implementing Standards
Conclusion
Follow-Up Questions/Activities
Activity 9
9. How Can I Begin to Incorporate Technology Into My Teaching?
Focus Questions
Teachnology Idea #1: K-12 Technology Standards
Teachnology Idea #2: Profiles for Technology-Literate Students
Teachnology Idea #3: The Internet as a Teaching Tool
Teachnology Idea #4: Criteria for Evaluating World Wide Web Sites
Teachnology Idea #5: Criteria for Evaluating Software Programs
Teachnology Idea #6: Use of PowerPoint in the Classroom
Abstract and Rationale
My Year of the Rooster
Conclusion
Follow-Up Questions/Activities
Closing Comments
Appendix A: Annotated Bibliography
Appendix B: Some of the Best Web Sites for Teachers
Appendix C: Self-Assessment Instrument
Appendix D: Teacher's Suggestions Exchange Forum
References
Index


Jeffrey Glanz currently holds the Raine and Stanley Silverstein Chair in Professional Ethics and Values in the Azrieli Graduate School of Jewish Education at Yeshiva University in New York City. Glanz was dean of Graduate Studies and chair of the Education Department at Wagner College in New York City. Prior to that he was executive assistant to the president at Kean University and was named Graduate Teacher of the Year in 1999 by the Student Graduate Association. He was also the recipient of the Presidential Award for Outstanding Scholarship in the same year. Glanz has authored, coauthored, edited, and coedited twenty volumes on various educational topics, including the 7-book What Every Principal Should Know about Leadership series with Corwin. He is a national speaker on topics including supervision, leadership, and self-improvement strategies for educators.

"This book should be read three times: as course material for student teachers, during the first year of teaching, and again in the third year of teaching when experience will allow you to consider more perspectives as you form your own answers to the questions addressed in the book."

Preiswert lesen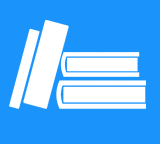 Kunden, die diesen Artikel gekauft haben, kauften auch
Kundenbewertungen zu "

Teaching 101: Classroom Strategies for the Beginning Teache…

"
Diese Artikel könnten Sie auch interessieren
Zuletzt angesehene Artikel