37th Hemophilia Symposium Hamburg 2006
Epidemiology;Treatment of Inhibitors in Hemophiliacs; Hemop…
Lieferbar innerhalb von 2 bis 3 Werktagen

15% Rabatt
sichern mit Gutscheincode:
15International
​
Buch
€ 213,99

*
inkl. MwSt.
Dieses
Buch
ist auch verfügbar als:
Produktdetails
Titel: 37th Hemophilia Symposium Hamburg 2006

ISBN: 3540735348
EAN: 9783540735342

Epidemiology;Treatment of Inhibitors in Hemophiliacs; Hemophilic Arthropathy and Synovitis; Relevant Hemophilia Treatment 2006; Pediatric Hemostasiology; Free Lectures.
Auflage 2008.
Paperback.
Sprache: Englisch.

Herausgegeben von I. Scharrer, Wolfgang Schramm
Springer Berlin Heidelberg
9. November 2007 - kartoniert - 324 Seiten
This book contains the contribution to the 37th Hemophilia Symposium, Hamburg 2006. The main topics are epidemiolgy, treatment of inhibitors in hemophiliacs, hemophilic arthropathy and synovitis, relevant hemophilia treatment 2006, and pediatric hemostasiology. The volume is rounded off by numerous free papers and posters on hemophilia, casuistics, and diagnostics.

Johann Lukas Schoenlein Prize 2006.- Johann Lukas Schoenlein Prize 2006.- Epidemiology.- HIV Infection and Causes of Death in Patients with Hemophilia in Germany (Year 2005/2006 Survey).- Hemophilia Registry of the Medical Committee of the Swiss Hemophilia Association - Update and Annual Survey 2006.- Treatment of Inhibitors in Hemophiliacs.- Detection of Factor VIII-Specific Memory B Cells in Patients with Hemophilia A and Factor VIII Inhibitors.- Novel Strategies for FVIII: Half-life Prolongation.- Hemophilic Arthropathy and Synovitis.- Predictive Parameters of Fitness in Hemophiliac Children.- Hemophilia and Exercise Project (HEP) Conception and Contents of a "Programmed Sports Therapy" for Hemophilic Patients.- Results of German Hemophiliacs Self-Assessment of Health and Social Status: With Emphasis on Orthopedic Function.- Relevant Hemophilia Treatment 2006.- Developing a German Hemophilia Register.- Pediatric Hemostasiology.- Thrombin Generation in Children with Hemophilia and VWD - Comparing a Fluorimetric Method and ROTEM.- Thrombin Generation in Severely Obese Children.- Protein C Promoter Genotypes Associate with Susceptibility, Development of Sepsis, and Lower Blood Pressure in Young Children with Systemic Meningococcemia.- Life of Teenage Hemophiliacs.- Free Lectures.- Monocytes Enhance rVIIa Induced Thrombin Generation in Absence of Platelets and Microparticles.- Mutation Detection Rate in Female Patients with Reduced Factor VIII Activity and Negative Family History for Hemophilia A.- Investigation of Underlying Reasons of Factor VIII Deficiency in Hemophilia A Patients with Undetectable Mutations in the F8 Gene.- Monitoring of Antiplatelet Therapy Using Whole Blood Aggregometry: Experiences and Approaches to Dose Adaptation.- Poster.- No Complications in Switching from Recombinate to Advate - a Prospective Surveillance in 22 Children.- Epidemiology and Treatment of Hemophilia A, B and von Willebrand Disease of Type 3 in the Eastern Part of German.- Database Management System for a Hemophilia Comprehensive Care Center.- Hepatocellular Carcinoma in Patients with Hemophilia and Chronic Hepatitis C Infection.- Elucidation of Gross Genomic Rearrangements Involving Large Deletions in the Clotting Factor VIII Gene.- The Centro American Hemophilia Registry, of the CARS Hemophilia Group - Update September 2006.- Two Examples of the Influence of Psychological Stress on the von Willebrand Factor Activity.- Efficacy of Chronic Hepatitis C Treatment in Hemophilic Patients During the Last 10 Years: a Single Center Experience.- Dynamic of Thrombin Generation in Patients with Severe Hemophilia A.- Hemophilia and Exercise Project (HEP): Effects of a Two-Year Sports Therapy on Physical Activity Behavior and Bleeding Frequency by Persons with Hemophilia.- Hemophilia Summer Camp in Germany, 1996-2005.- Impact of Hemophilia on the Psychological Health of Hemophilia Patients in Romania.- Starter-Kit for Patients Suffering from Hemophilia - A Project Initiated by the German Hemophilia Assistant Committee.- Documentation in Hemophilia Treatment.- Short-time Prophylaxis with FEIBA in Three Patients with Hemophilia A and High Titer Inhibitors.- Successful Treatment of a Patient with High Titer Acquired Factor VIII Inhibitor (114 BU) with Rituximab.- Preoperative Arterial Embolization of a Hemophilic Pseudo Tumor before Osteosynthesis in a Patient with Hemophilia A and Pathological Femoral Fracture.- Successful Liver Transplantation in Two Patients with Severe Hemophilia A.- Out from the Cold: Severe Erythema and Clumped Red Cells.- Acquired Glanzmann Thrombasthenia in a Patient with Myelodysplastic Syndrome.- Case Report of an Acquired Inhibitor Against Factor XIII.- Elbow Endoprosthesis in Hemophilic Arthropathy.- Pseudohomozygous APC Resistance Report on Two Patients and a Novel Mutation in the Factor V Gene.- Pseudo-Homozygous APC Resistance Due to Coinheritance of Heterozygous Factor V - R506Q and Type I Deficiency Associated with Thrombosis.- Three Cases of In-stent Thrombosis in Patients with Clopidogrel Non-response.- Thrombin Generation in Pregnancy.- Thrombin Generation - Comparison of ROTEM and Technothrombin TGA.- Multiple Electrode Aggregometry in Patients on Chronic Aspirin and/or Clopidogrel Treatment.- Endogenous Thrombin Potential in Women with Recurrent Miscarriage and/or Repeated In-Vitro-Fertilization Failure.- One Year TTP Diagnosis in the Central Laboratory of the University of Mainz.- Venous Thromboembolism - A Metabolic Disease?.- Structural Investigation of Two Novel Mutations in Coagulation Factor V by Molecular Modeling.- High Levels of Human Factor IX Transgene Expression in Mice Increase Blood Procoagulant Activity.- Factor VII Deficiency: Clinical Manifestation and Molecular Genetics of 718 Subjects with FVII Gene Mutations.- Therapeutical Options for Congenital FVII Deficiency - The HK 7 Project of the International Greifswald Registry of the Congenital FVII Deficiency (GR-HK-7).- Characterization of a Mutation in Exon 1 of the FVII Gene - a Case of RNA Editing?.- Analysis of the Biological Importance of the VKORC1 Gene via Knock-Out Mice.- In Vivo-Assay for Warfarin-Resistance by Coexpression of VKORC1 and Vitamin K-Dependent Coagulation Factors.- Functional Promoter Polymorphism in the VKORC1 Gene is no Major Genetic Determinant for Vitamin K Dependent Coagulation Factor Activity.- Influence of VKORC1 Haplotypes on Cardiovascular Disease.- Creation and Characterization of a Knock-Out Mouse for the VKORC1L1-Gene.- Novel Variants in VKORC1 - the Target Protein of Cumarin-Type Anticoagulants - in Rodents from Warfarin-Resistance Areas in Europe, Asia and America.- Recombinant Expression and 3D-Modelling of C1-Inhibitor Mutants.- Five Novel Mutations in F13B Gene Resulting in Mild FXIII Deficiency.- Idiopathic Thrombocytopenic Purpura in Children: Predictive Factors for the Outcome.- Preoperative DDAVP-Testing in Patients with von Willebrand Disease.

Gedruckte Welten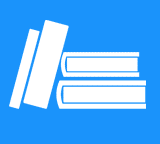 Kunden, die diesen Artikel gekauft haben, kauften auch
Kundenbewertungen zu "37th Hemophilia Symposium Hamburg 2006"
Diese Artikel könnten Sie auch interessieren
Kontakt
+49 (0)40
4223 6096
Wir helfen Ihnen gerne:
Mo. - Fr. 8.00 - 20.00 Uhr
Sa.: 10.00 - 18.00 Uhr

(Kostenpflichtige
Rufnummer -
Kosten abhängig
von Ihrem Anbieter)
Chat
Zuletzt angesehene Artikel